Country Estate Luxury Holiday Rental Houses
In the spectacular Northamptonshire Country Estate of Ashton Wold there are to be found three unique individually styled, recently converted luxury holiday rental houses. Surrounded by wildflower meadows, rolling farmland and magical woodlands, we invite you to discover a select country retreat.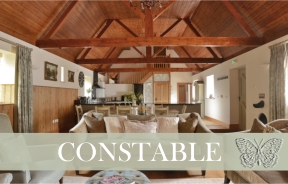 A magnificent vaulted ceiling with open plan kitchen, dining & living area.
Sleeps up to 12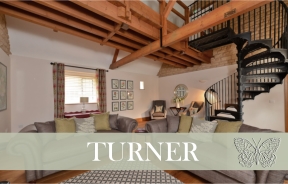 Full of original features including a unique walkway above the sitting room.
Sleeps up to 10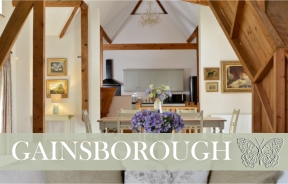 Looking onto the central courtyard of the old dairy with spacious upstairs living area.
Sleeps 8
The three luxury holiday rental houses at The Lady Rothschild Dairy are positioned around a central courtyard. The emphasis inside is on quality, in a style that is both comfortable and elegantly modern. Solid oak finishes and natural features make each house quite individual whilst allowing for the highest expectations in modern bathrooms and kitchen spaces.
Situated in a secluded woodland location within the grounds of the Estate, it is not uncommon to spot an assortment of animals including deer, badgers, squirrels, foxes, rabbits, red kites and many more. As well as the grounds of the Estate there are many nearby villages and country pubs to discover. Nearby Oundle, a historic market town, has many quality shops at hand for supplies.