Extra Services
As part of your stay our team at OHL Ltd – Holidays offer a wide range of services. From the initial booking to your departure day, we can offer lots of in-house services, recommend places to visit, restaurants to dine at and much much more. Our aim is to make you stay as enjoyable and hassle free as possible….so let us do the work for you!
All services are subject to availability – please contact us on 01832 272406 to arrange any extras.
THE PERSONAL CHECK-IN
One of our team members will personally check you into the property, no matter what time it is. They will give you a quick run through on how to use the equipment in the property including heating etc and answer any questions you may have. We are contactable 24hrs a day in the case of emergencies.
BAREFOOT YOGA AT THE PROPERTY – PRIVATE ONE ON ONE & SMALL GROUPS
Charlotte completed her Yoga Teaching Diploma at Camyoga in Cambridge and is a registered yoga teacher with the International Yoga Alliance. Barefoot yoga is not only about enjoying the many benefits of yoga, but also a retreat from everyday life where you can have  some 'me' time.  The emphasis is on healthy alignment, breath awareness and inviting students to listen to their bodies. Numbers are kept purposefully small and classes are suitable for students of any age and experience who wish to practice gently and relax deeply. Cost: £45.00 per hour (one to two people), £60 per hour (three to six people). Please contact Charlotte directly charlotte@barefootyoga.co.uk
GROCERIES
All the main online providers (Ocado, Tesco, Asda or Waitrose) will deliver to The Lady Rothschild Holiday Houses, and if you book your delivery slot for the morning of your arrival, we will be very happy to unpack your shopping for you in advance. Be sure to put the full address on your order and it is a good idea to put our telephone number down for the driver to contact (01832 272264 / 07831855206). All done at no extra cost to you! Please make sure you tick "bags" at the end of your order.
PHOTOGRAPHER FOR YOUR SPECIAL EVENT
Danni's  style is very natural with a focus of documenting details and the interactions of you, and your friends and family. She has a dedication to telling stories, creating photographs of candid moments and beautiful portraits. Danni will snap your wedding / birthday / family gathering / weekend away with friends in a fun and stress free way using creative and technical skills tuned through experience and intuition.   www.maytreephotography.co.uk
Please contact Danni at info@maytreephotography.co.uk to check availability and prices.
COOKERY WORKSHOPS / NEED A FABULOUS CAKE?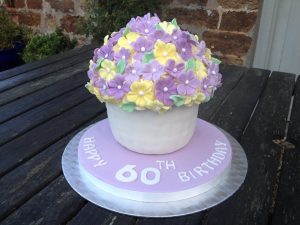 Coco's makes fabulous wedding and celebration cakes that look and taste delicious. Coco's also runs a range of inspiring cookery workshops including homemade bread & fresh pasta making, gluten free baking, macaron & sweat treats, and the eternally popular cake & cupcake decorating classes where you will learn simple and effective tricks of the trade to transform your homemade bakes into showstoppers! All Coco's sessions can be tailored to your individual requirements and are ideal for girl weekends, family occassions, corporate events and hen parties. Cost: £300 for a minimum of 6 people. Extra places (up to 12 participants maximum) can be booked at a discounted price of £35 per head. Please contact Lyndsay directly at www.cocos-kitchen.co.uk  or info@cocos-kitchen.co.uk.
WASHING / IRONING / EXTRA HOUSEKEEPING
Do you want your beds made every day – your bathrooms cleaned every day – or perhaps you've had a big dinner party and need that extra bit of help for tidying up / washing the dishes / cleaning the oven etc. Subject to availability, our trustworthy and hardworking housekeeper would be happy to offer you the extra help you may need whether it be everyday or as a one off. The housekeeper would also be available for clothes washing and ironing…after all – who wants to do ironing on holiday! Cost £15 per hour (minimum 2 hours).
THE (mini) LIBRARY
On site we have a small second hand bookshop. Here you can swop or buy books. There is also a selection of DVD's to borrow and a selection of board games.  The library is generally open Monday to Friday 9am to 5pm (but we can open over the weekend if need be).
MUSIC FOR THAT SPECIAL GATHERING / LIVE MUSIC / KARAOKE
Guido is an internationally experienced and talented solo entertainer providing superb live music perfect for that special occasion. Whether you would like soft background music or dancing music – Guido can cater to all your needs. Guido also offers Karaoke – a great way to get everyone involved. Have a look at his website: http://soloentertainer.webs.com/. Phone Guido to discuss prices and availability 07836207584 or email guido.maibaum@gmail.com
BUTTERFLIES!
Join our expert on butterflies for a walk round Ashton and the Ashton Woodlands learning about all different species of butterflies that can be found on the Ashton Estate. This walk is both fun and informative. Prices start from £20 per person (group minimum 6 people). Walk approximately 3 hours. Subject to our expert being available.
NAME THAT TREE!
Ashton Estate is home to a vast majority of trees and other interesting plants. Join our tree expert to find out why certain trees grow where they do, how new species have been introduced to England, which species are struggling to survive, how British authorities influence tree preservation, how trees play a significant role in country Estates and much much more. Prices start from £22 per person (group minimum 6 people). Walk approximately 3 hours. Subject to our expert being available.