Located within the idyllic village of Ashton this Grade II Listed farmhouse is perfect as a country retreat – but still in walking distance to the local pub and village green. The peaceful nature of the village lends itself to being ideal for families and groups of friends looking for a relaxing stay.
The house sleeps 9 and comprises four bedrooms (two kings, one twin and one triple room), three bathrooms, kitchen, dining room, sitting room, games room and downstairs WC.
The village location means it is in close proximity to other properties therefore all music must be turned off by 10pm (Midweek) -Sunday to Thursday and 12 midnight (Weekends) – Friday to Saturday. All outside music is prohibited in consideration of the nearby neighbours.  Large groups talking outside after the times mentioned above should go into the house after these times to continue their festivities and make sure the windows are closed as the sound travels. Thank you in advance for you consideration.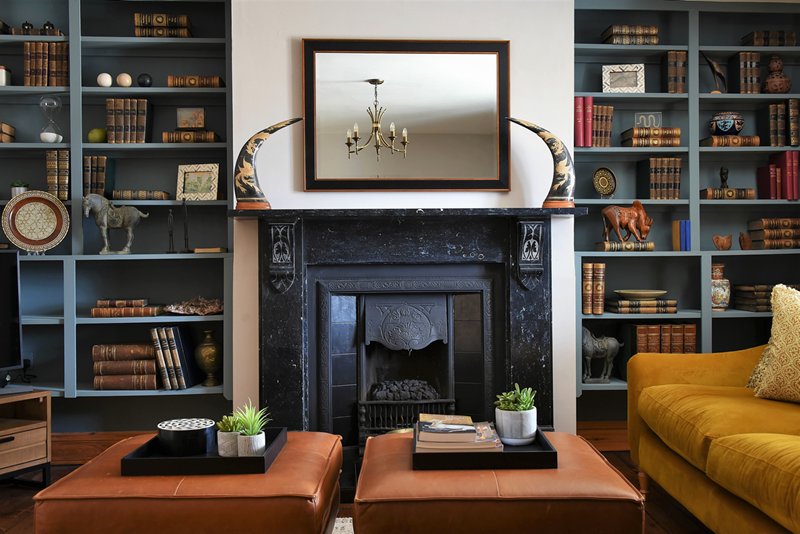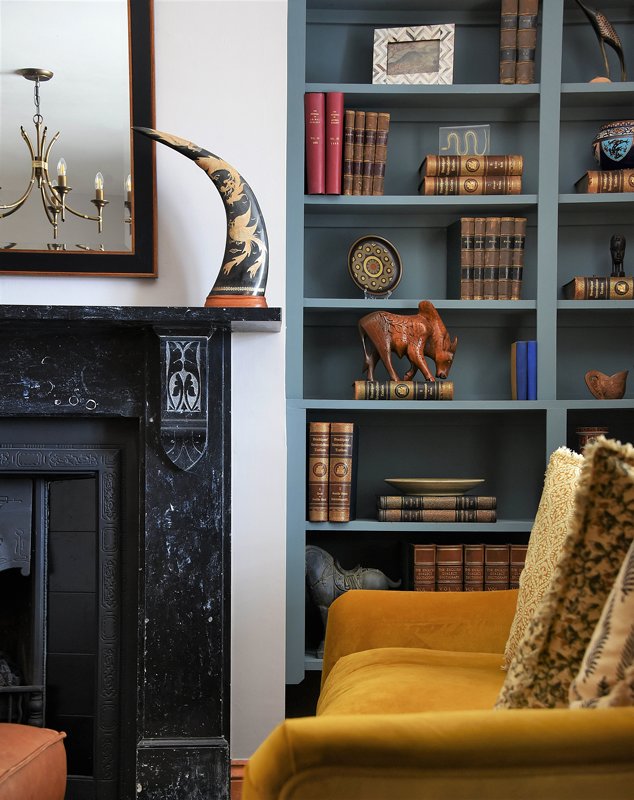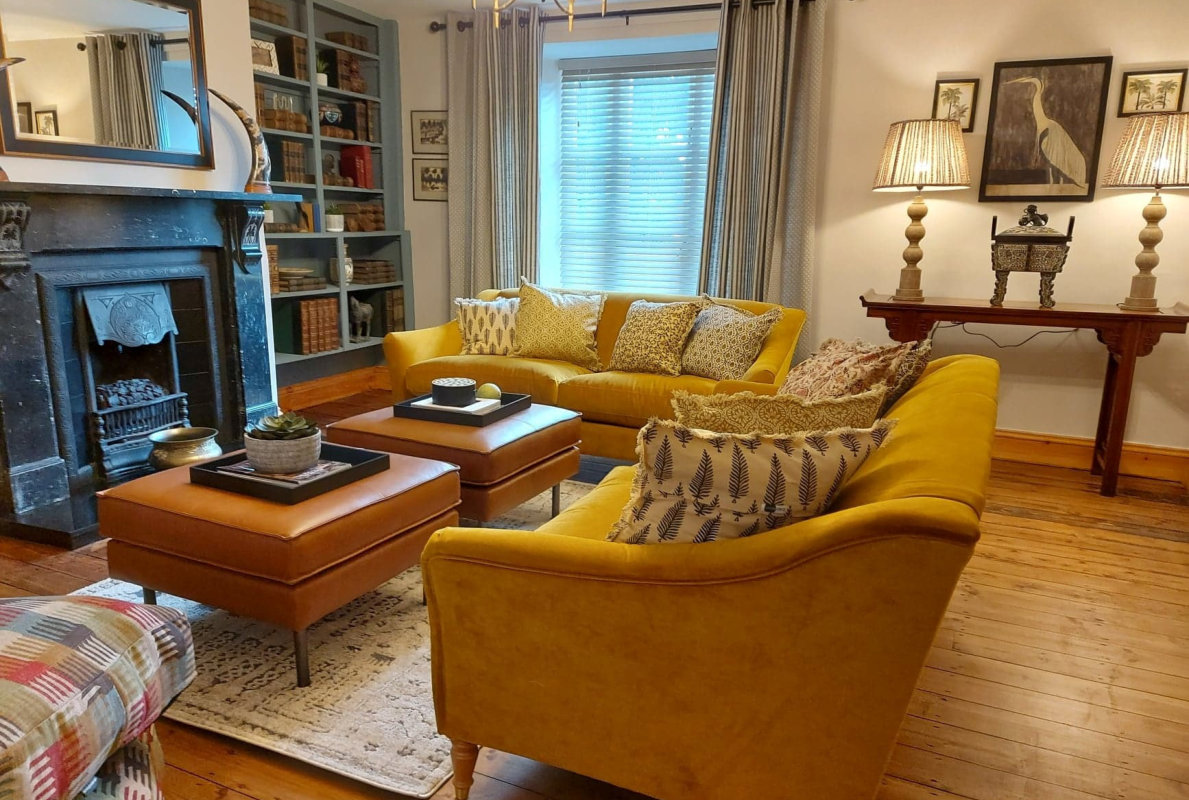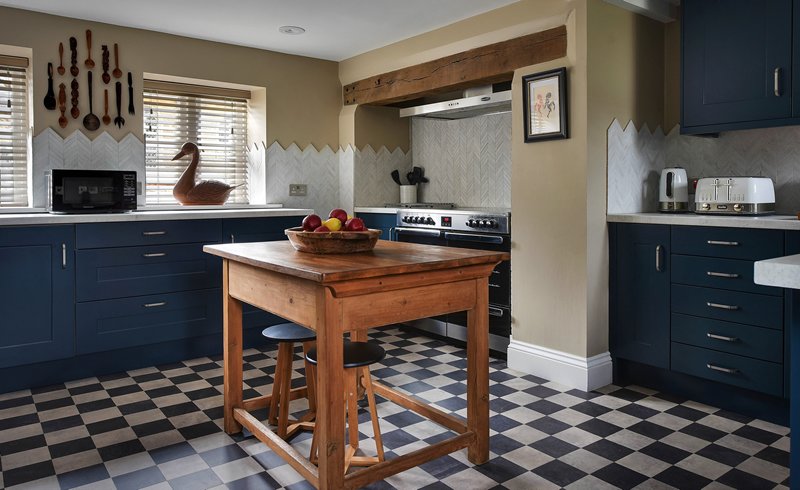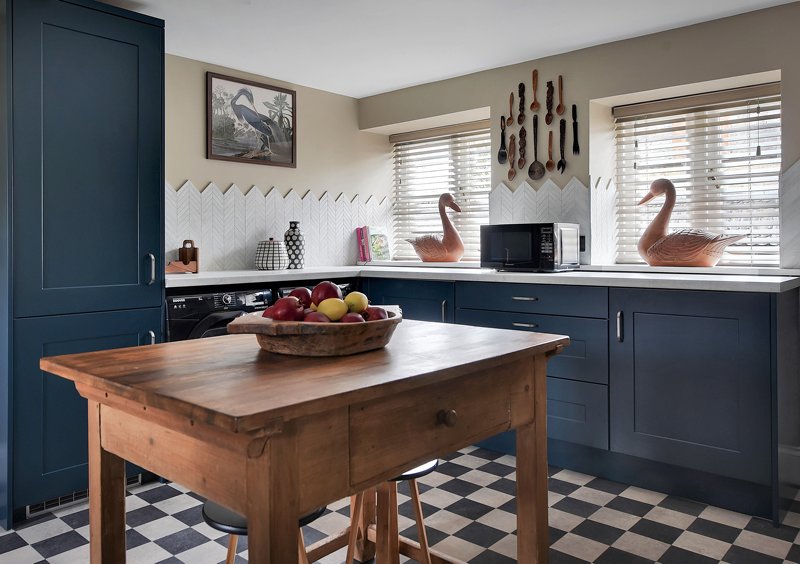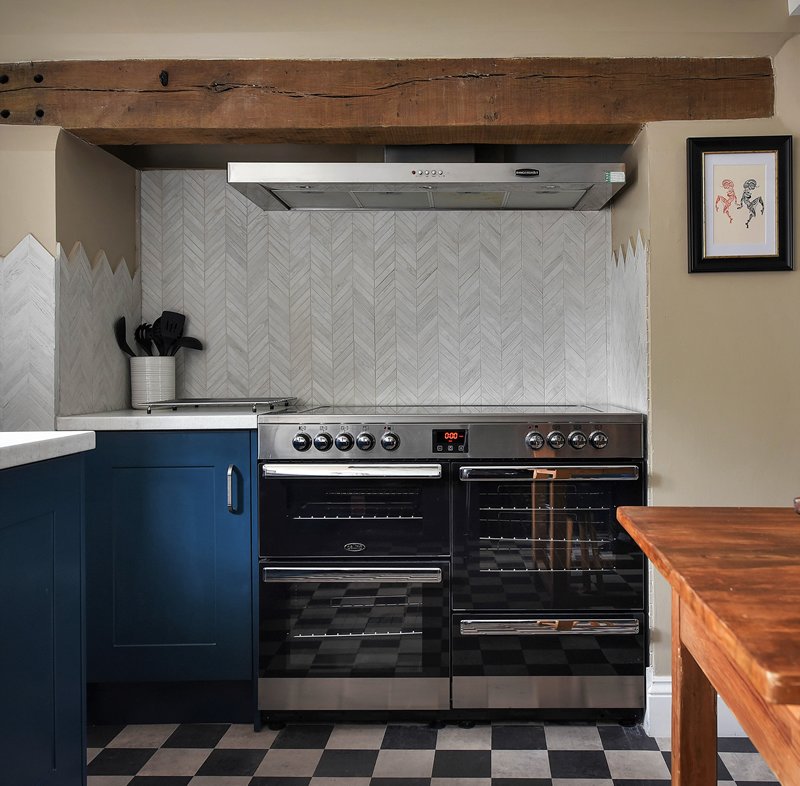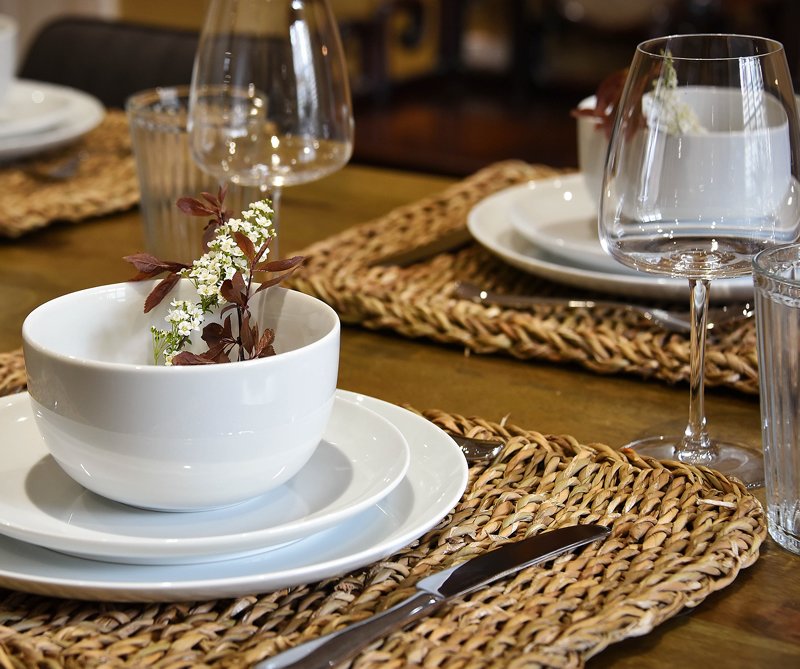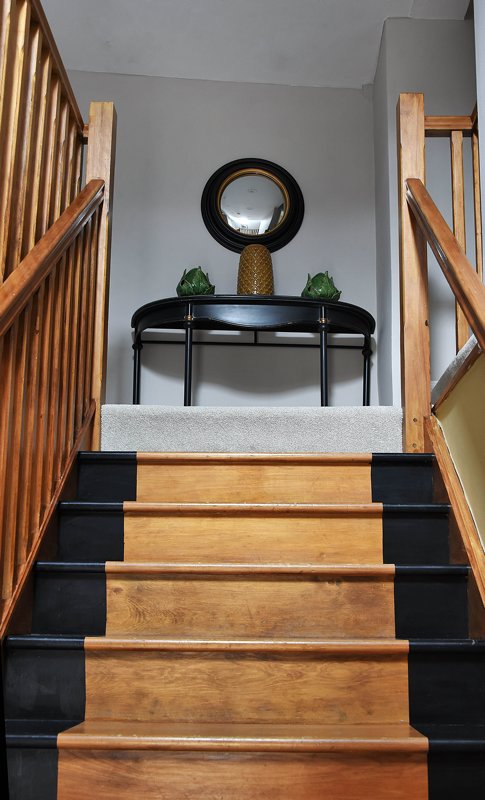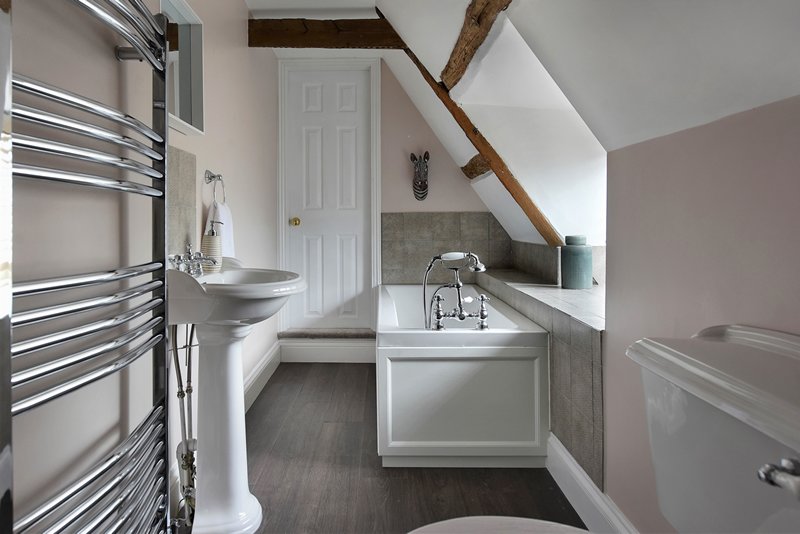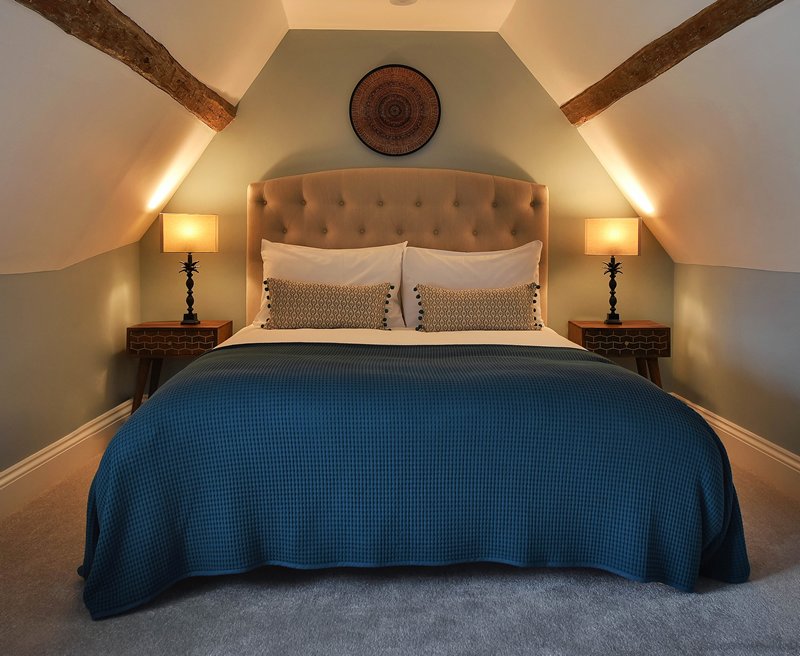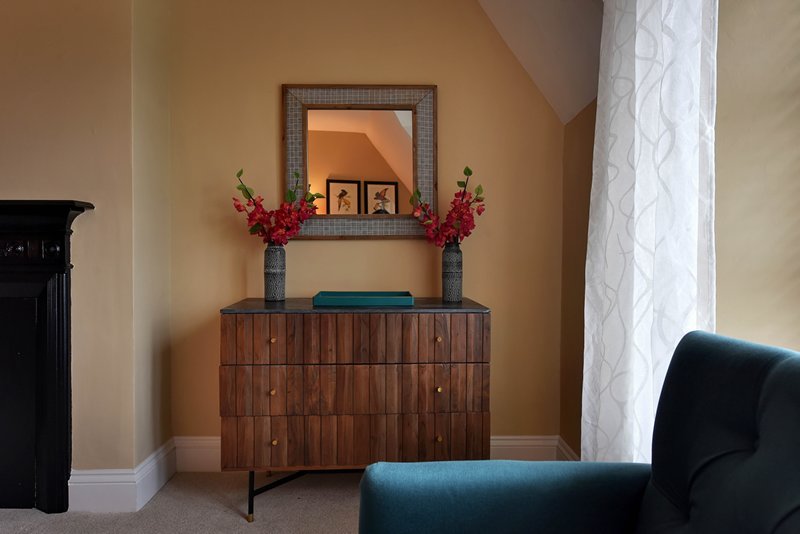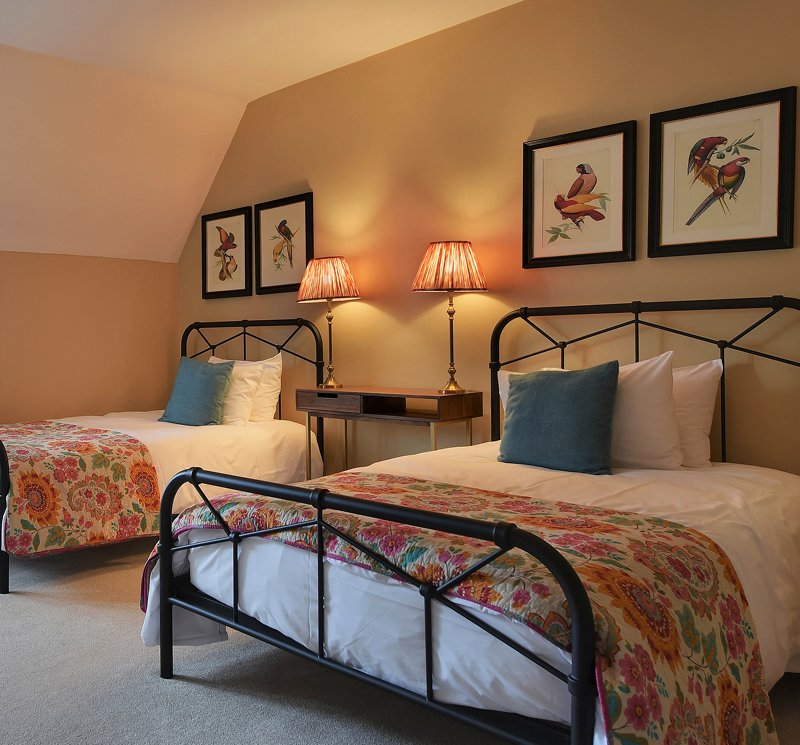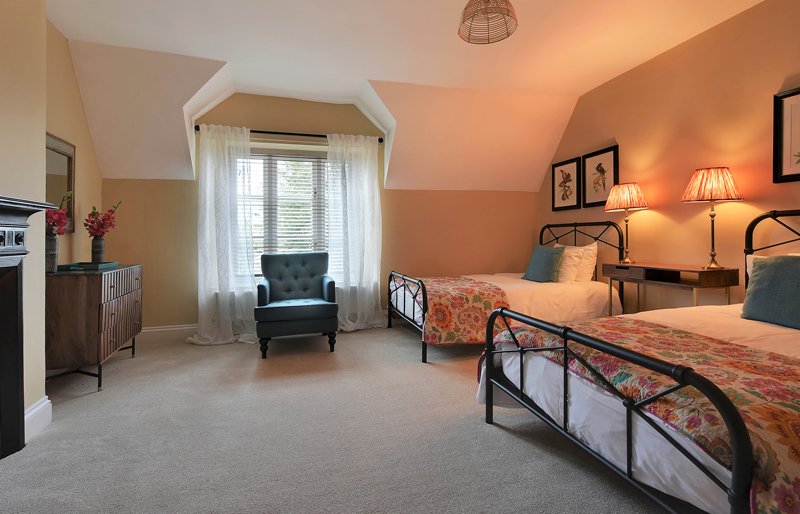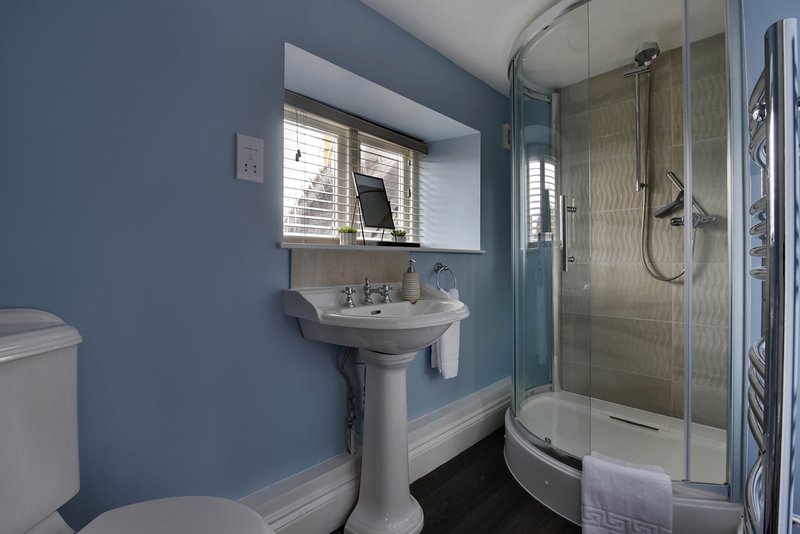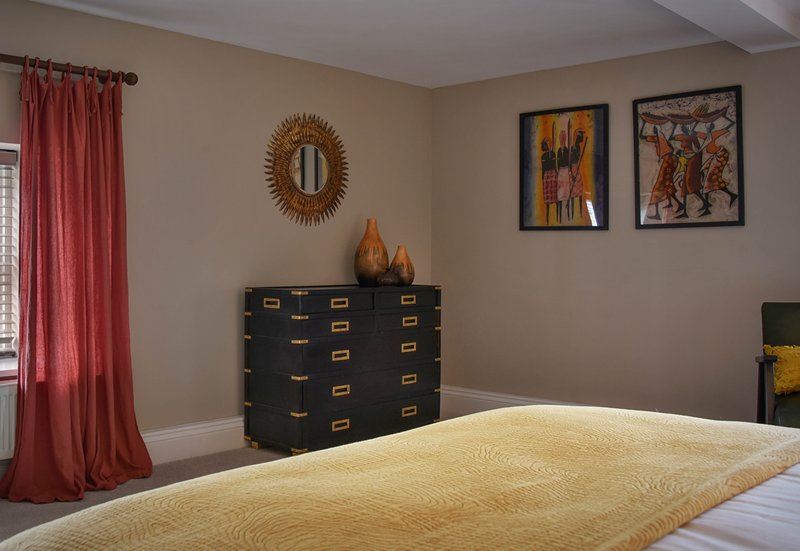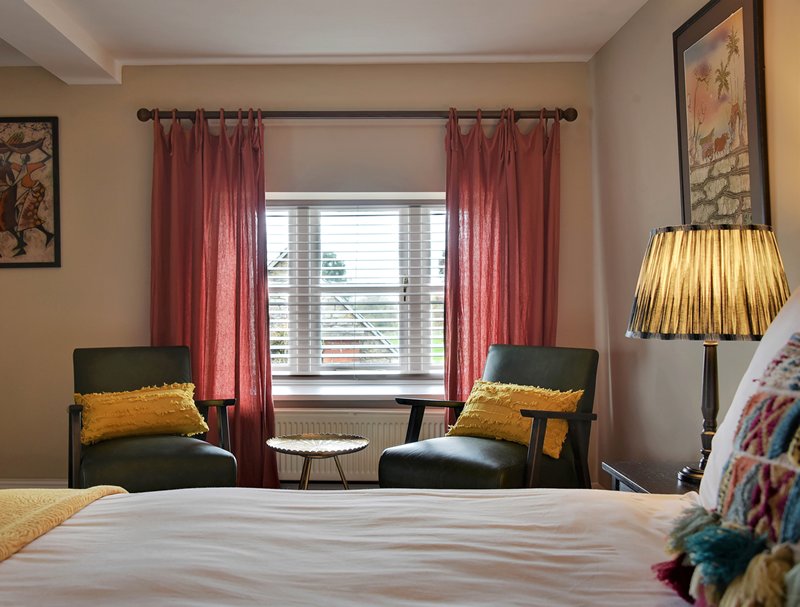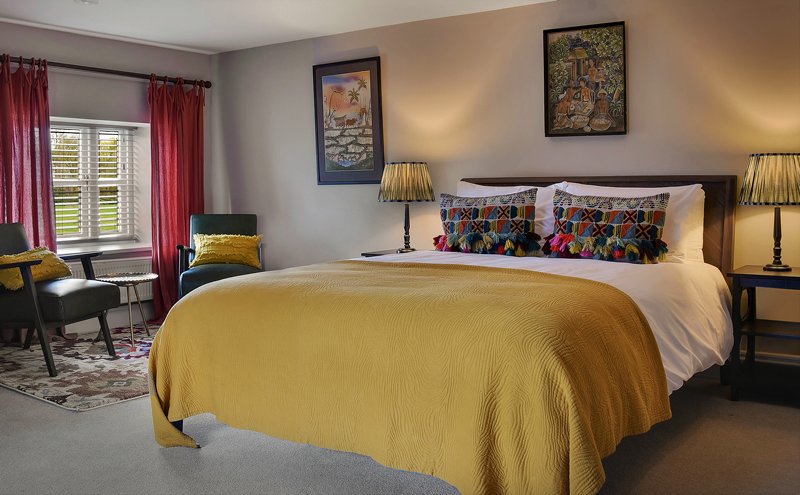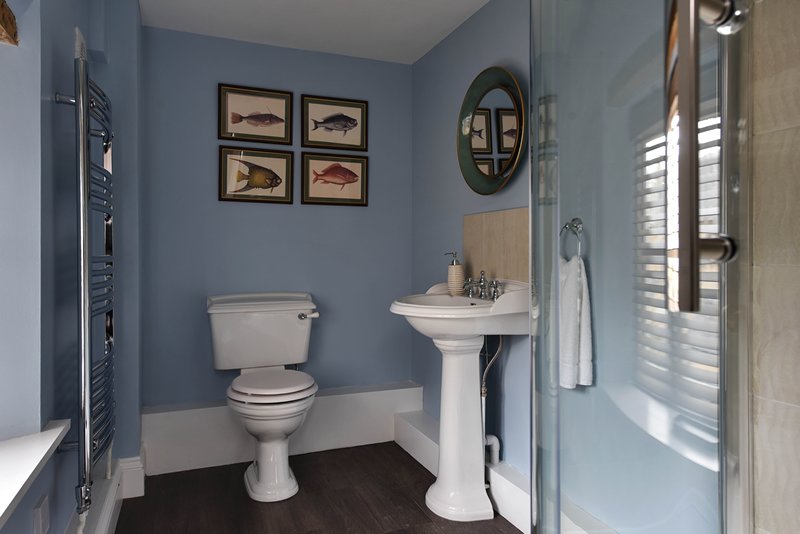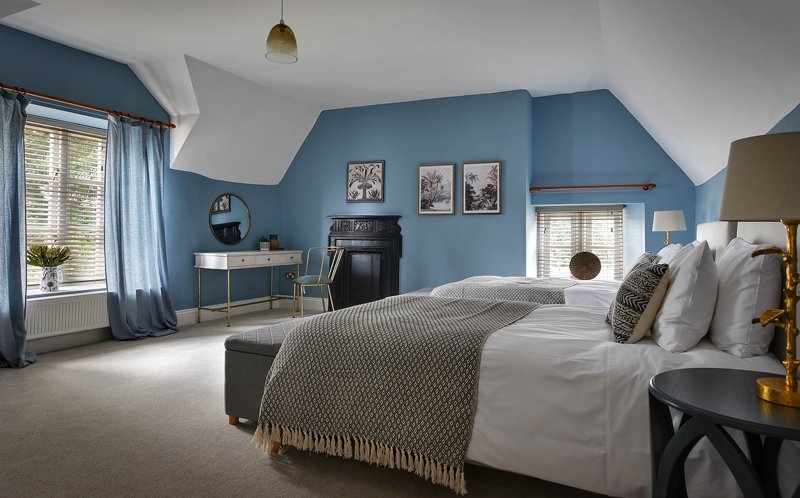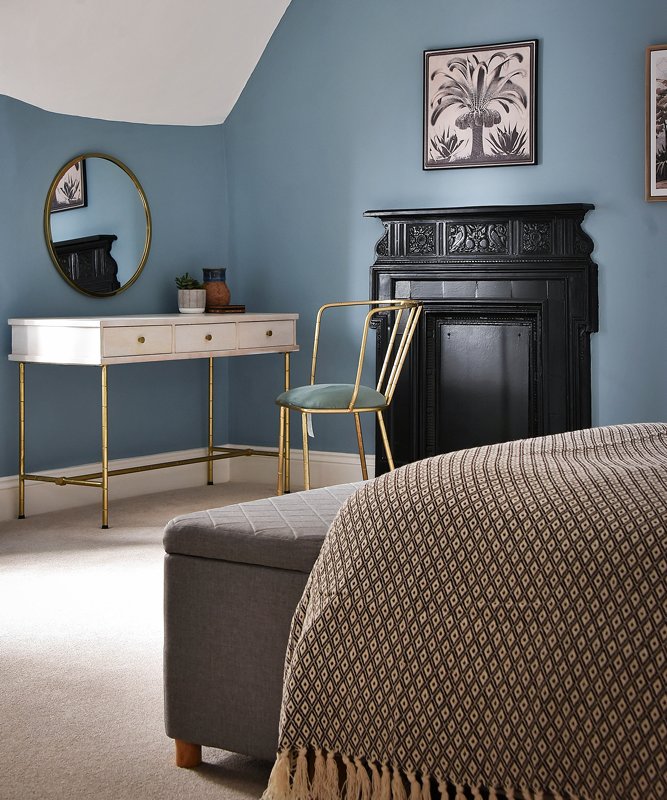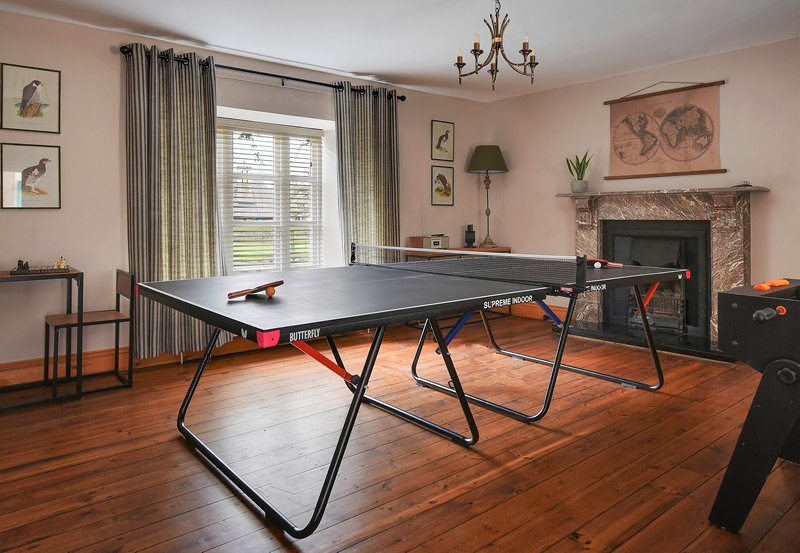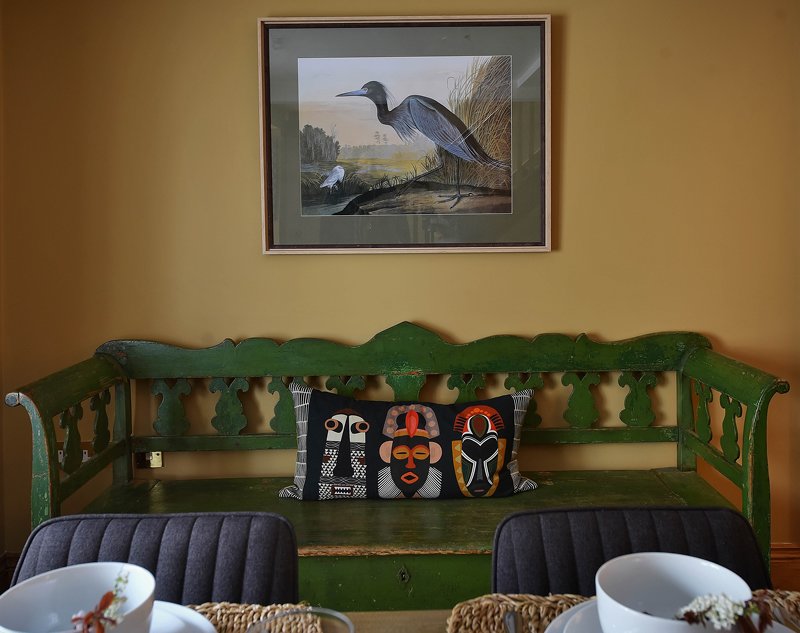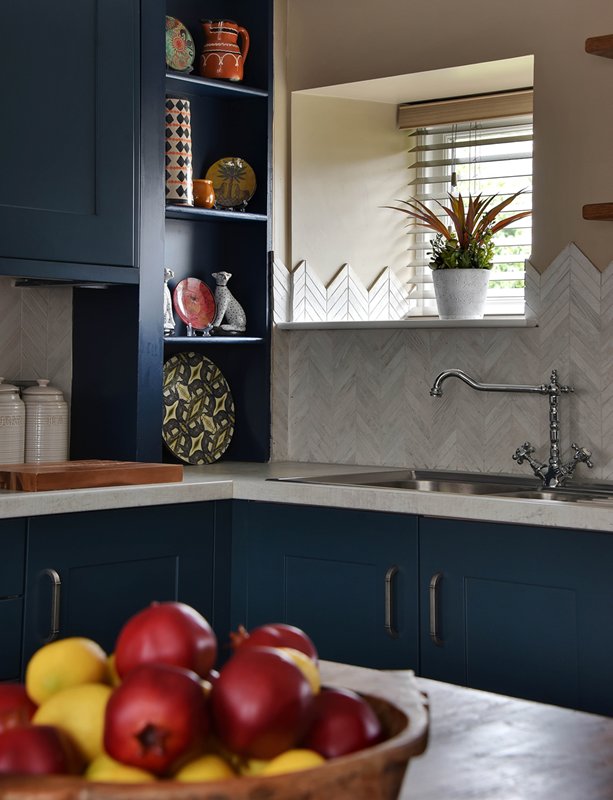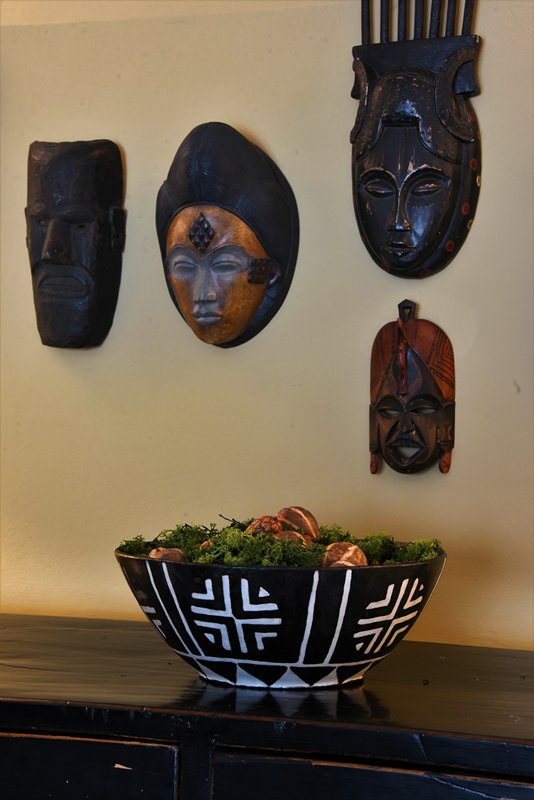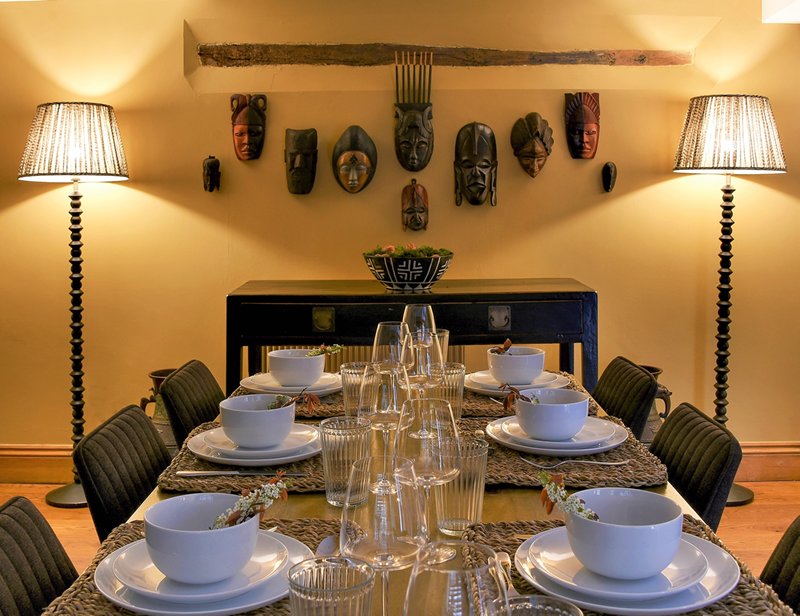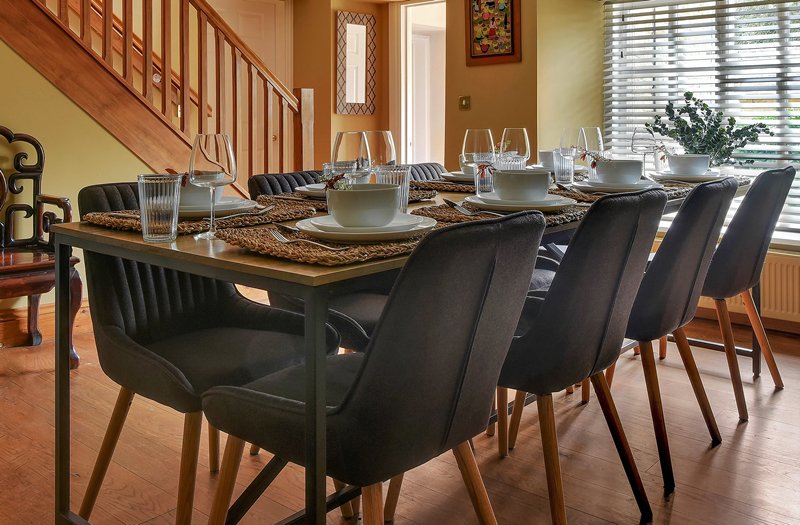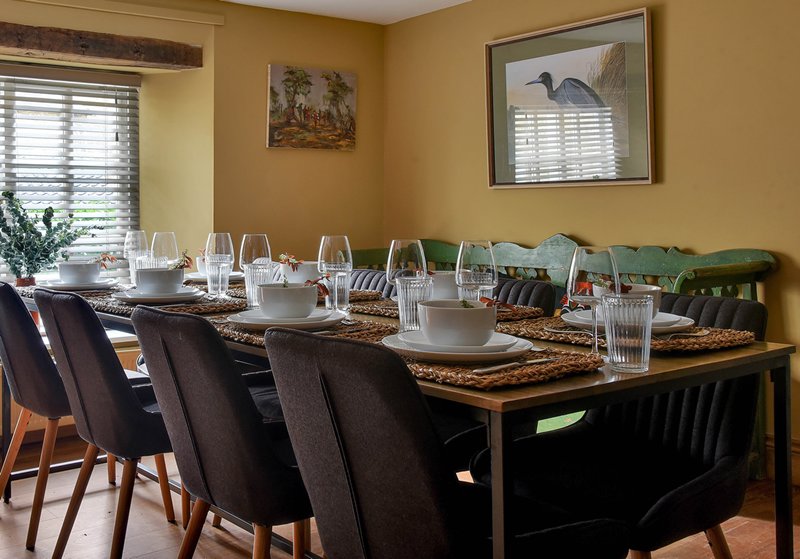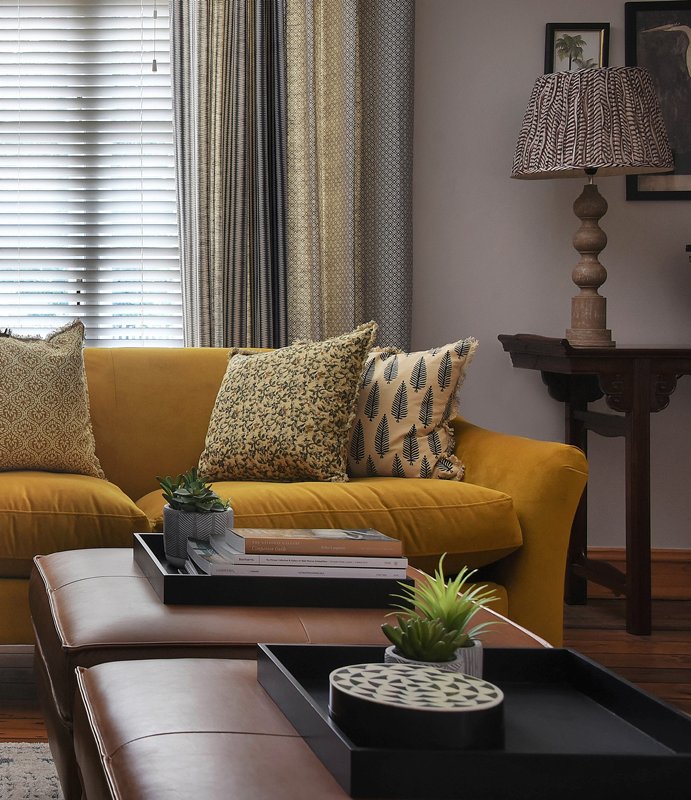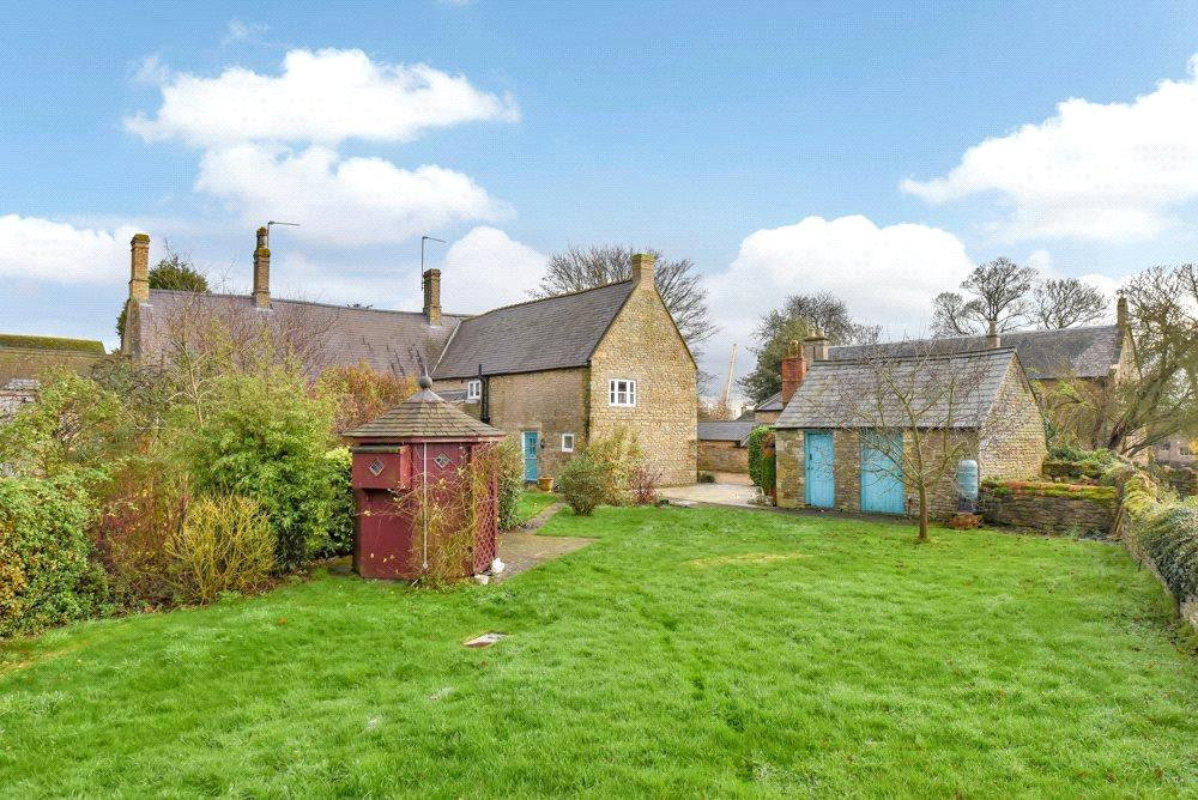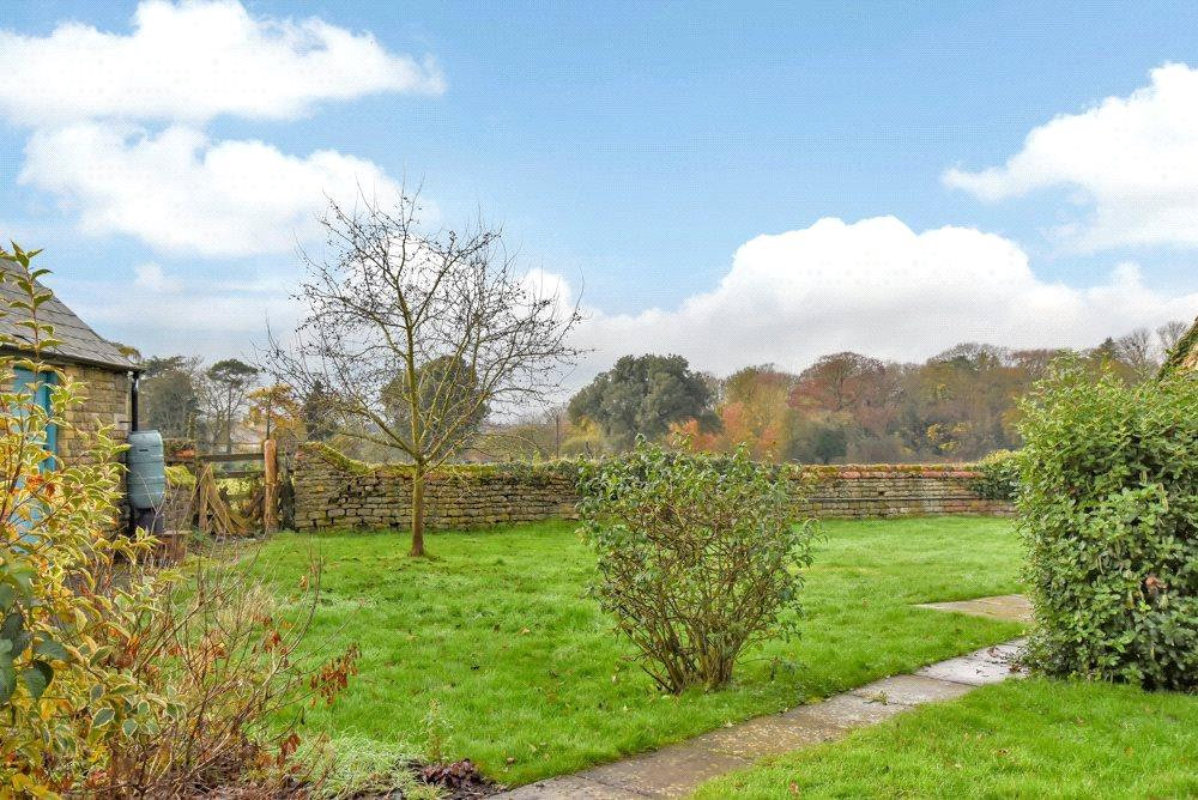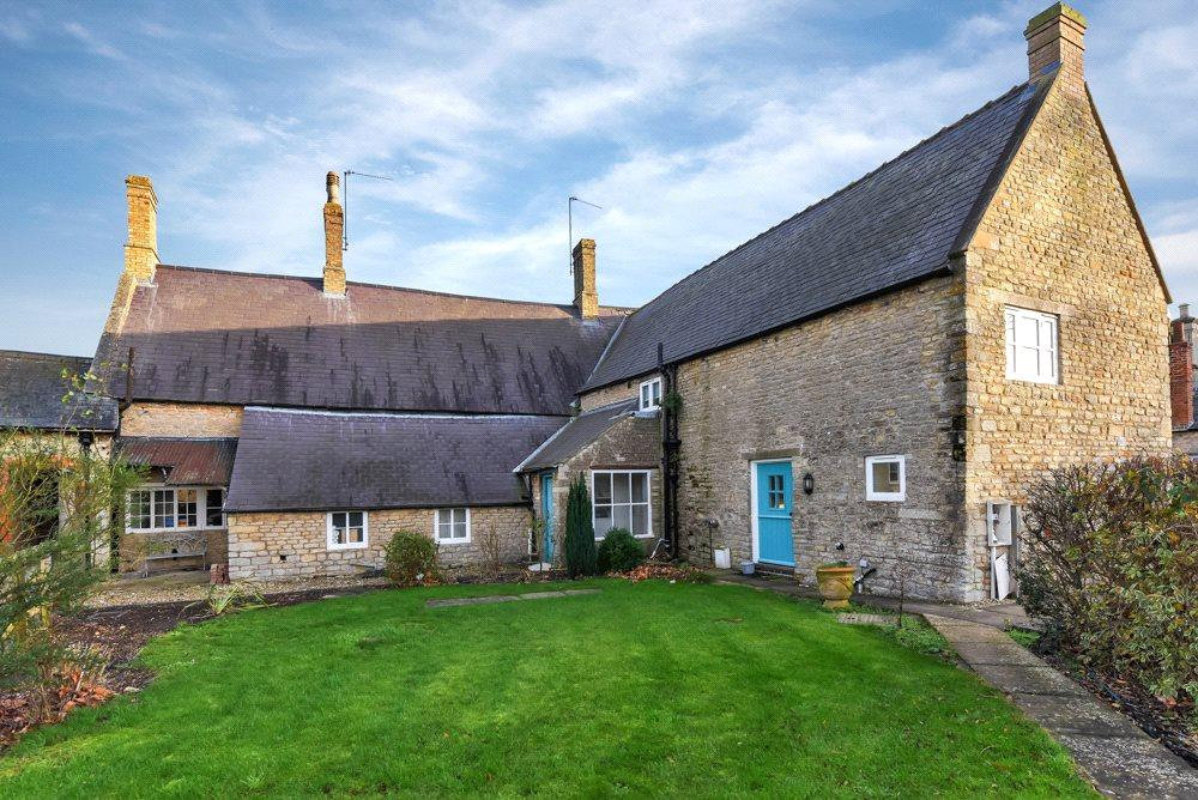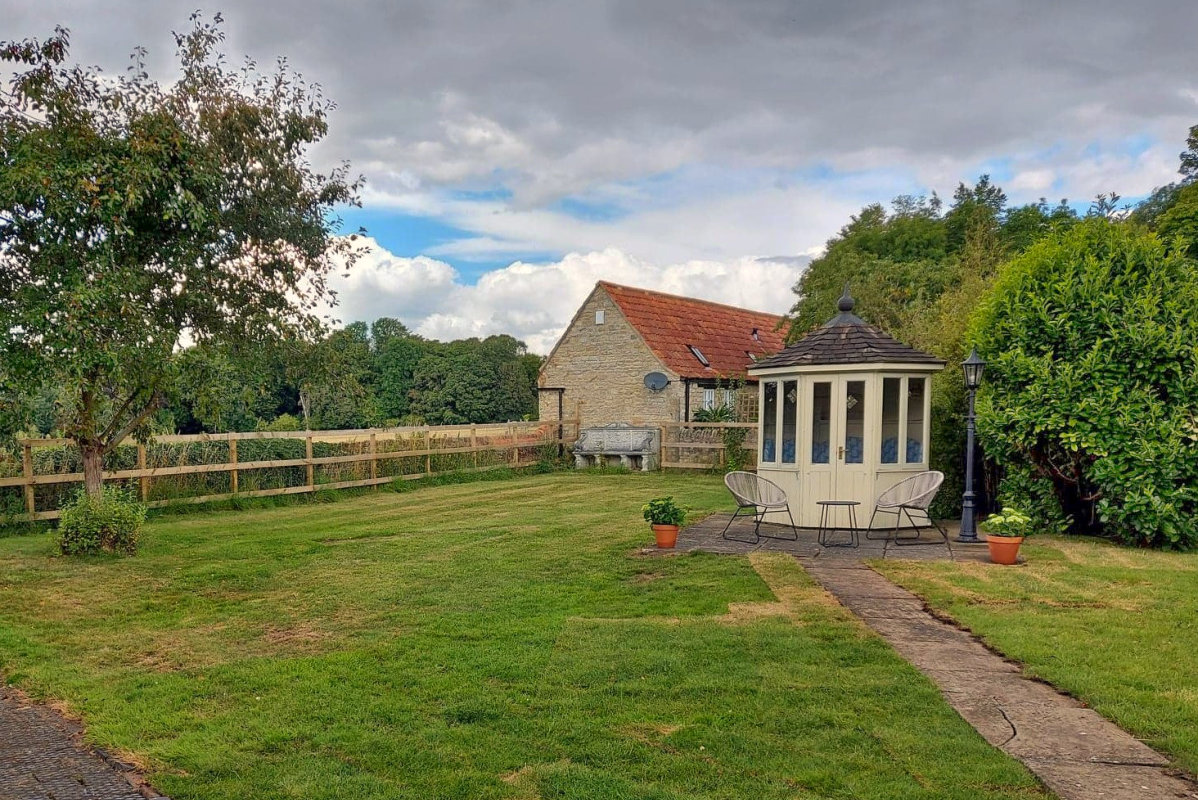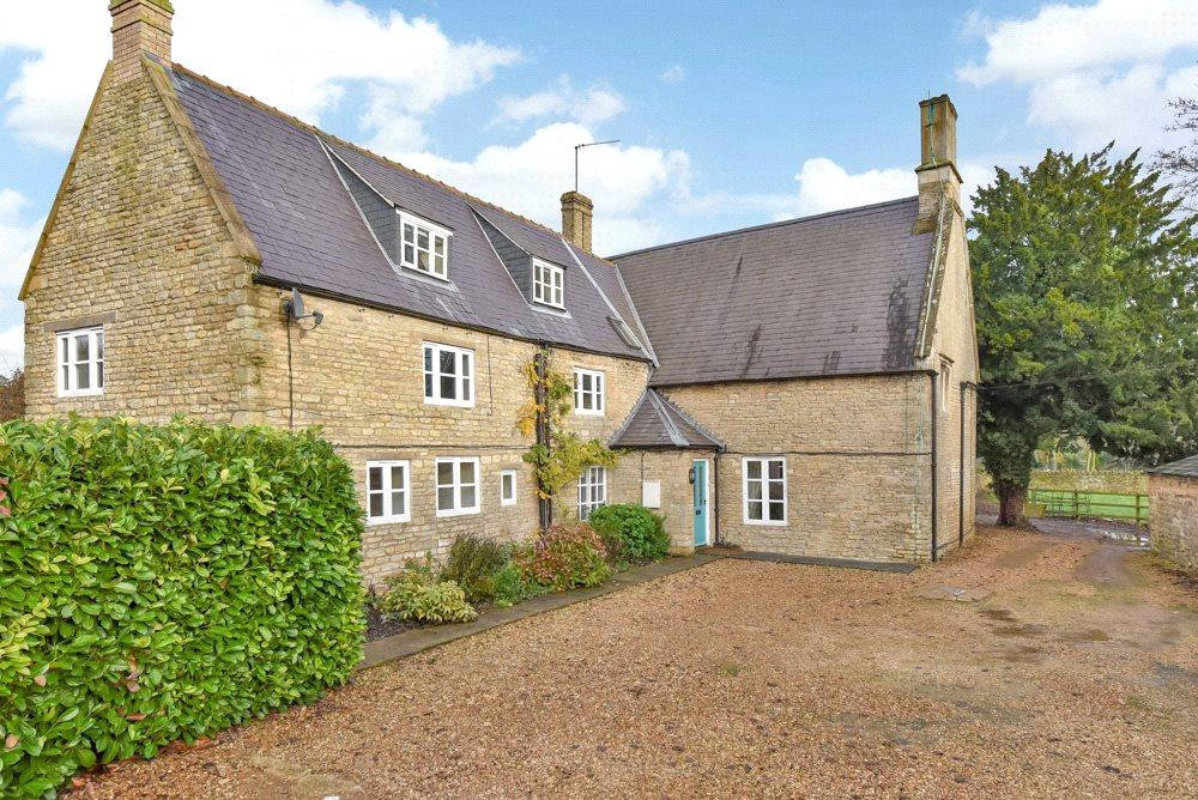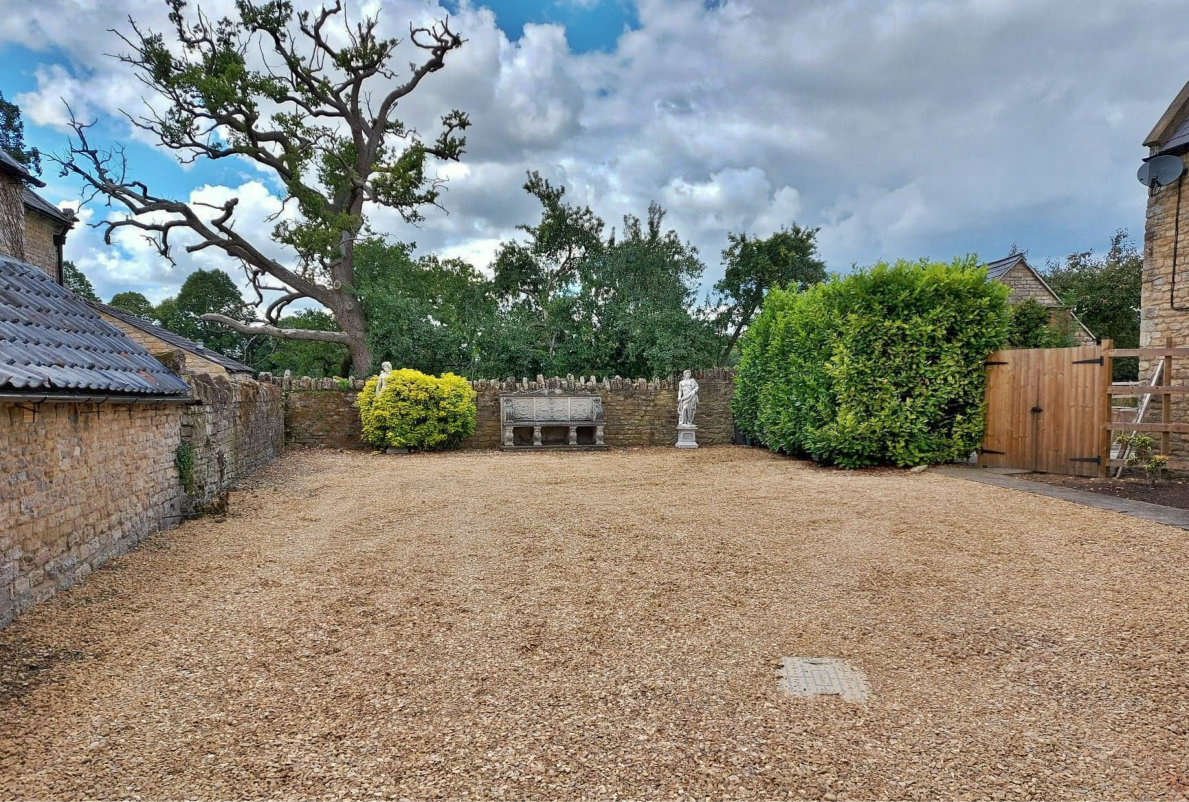 m_44 Chapel Farmhouse PH-1
m_44 Chapel Farmhouse PH-2
m_44 Chapel Farmhouse PH-26
m_44Chapel Farmhouse PH-30
m_44 Chapel Farmhouse PH-28
m_44Chapel Farmhouse PH-12
m_44 Chapel Farmhouse PH-58
m_44 Chapel Farmhouse PH-55
m_44 Chapel Farmhouse PH-54
m_44 Chapel Farmhouse PH-51
m_44 Chapel Farmhouse PH-49
m_44 Chapel Farmhouse PH-48
m_44 Chapel Farmhouse PH-44
m_44 Chapel Farmhouse PH-42
m_44 Chapel Farmhouse PH-41
m_44 Chapel Farmhouse PH-39
m_44 Chapel Farmhouse PH-38
m_44 Chapel Farmhouse PH-37
m_44 Chapel Farmhouse PH-34
m_44 Chapel Farmhouse PH-32
m_44 Chapel Farmhouse PH-31
m_44 Chapel Farmhouse PH-29
m_44 Chapel Farmhouse PH-23
m_44 Chapel Farmhouse PH-17
m_44 Chapel Farmhouse PH-15
m_44 Chapel Farmhouse PH-13
m_44 Chapel Farmhouse PH-5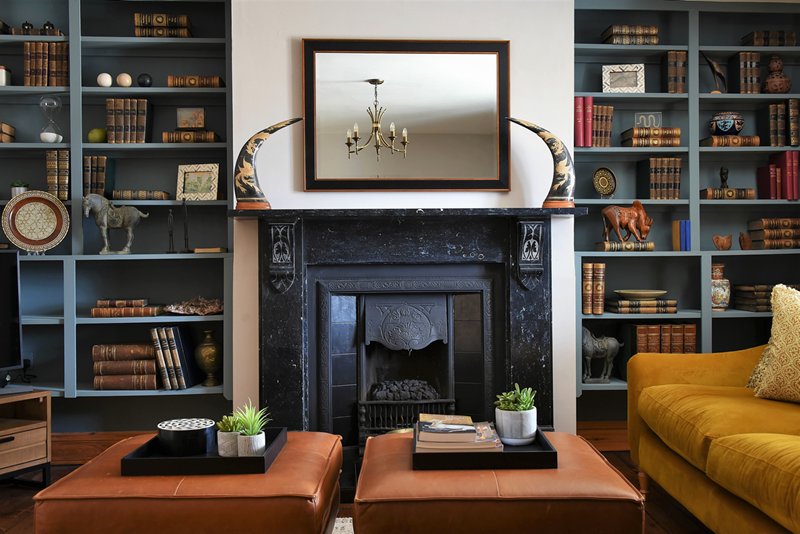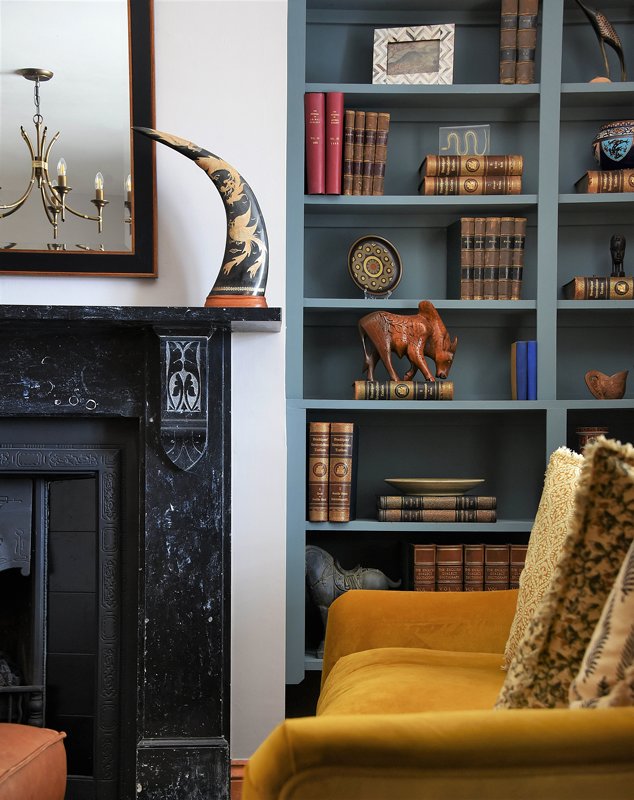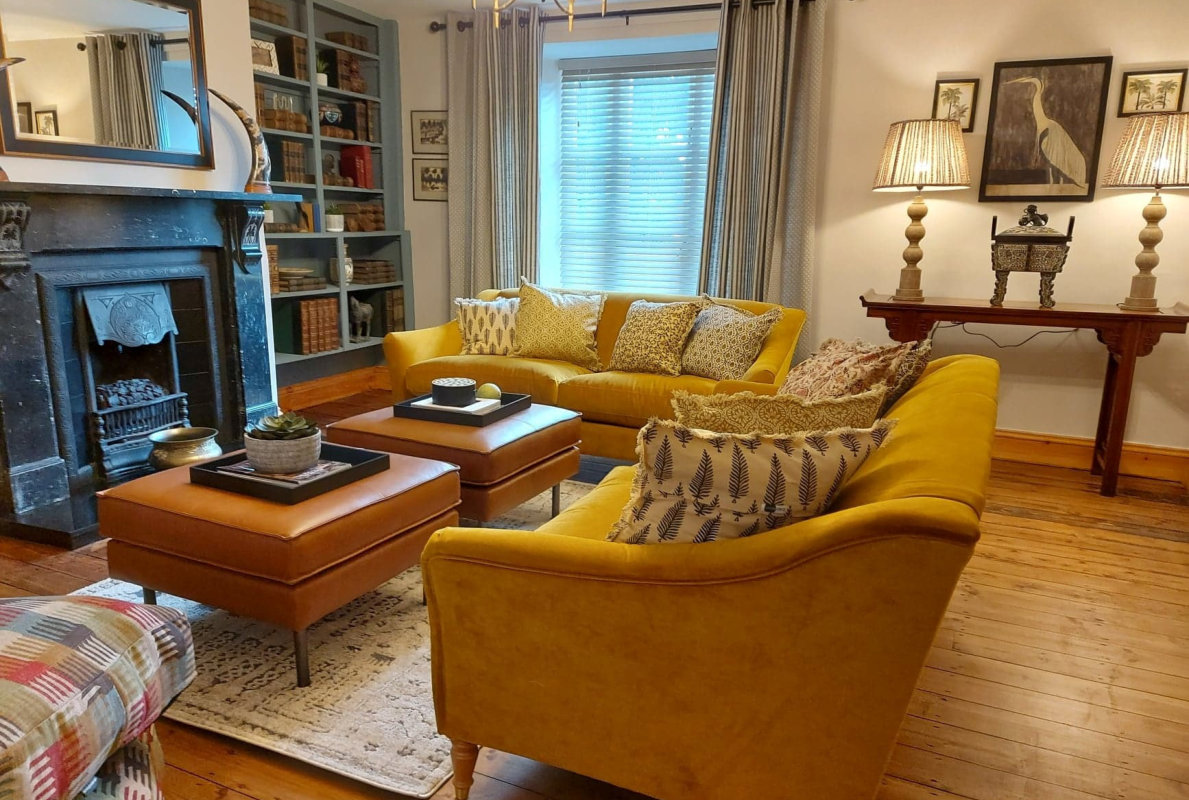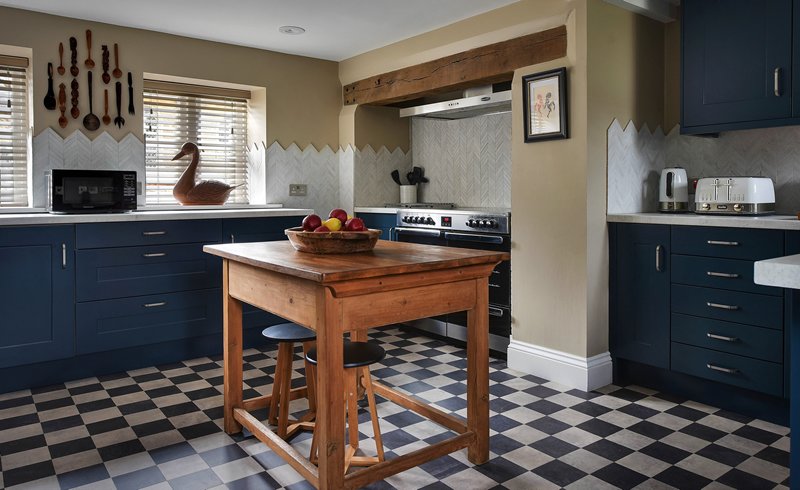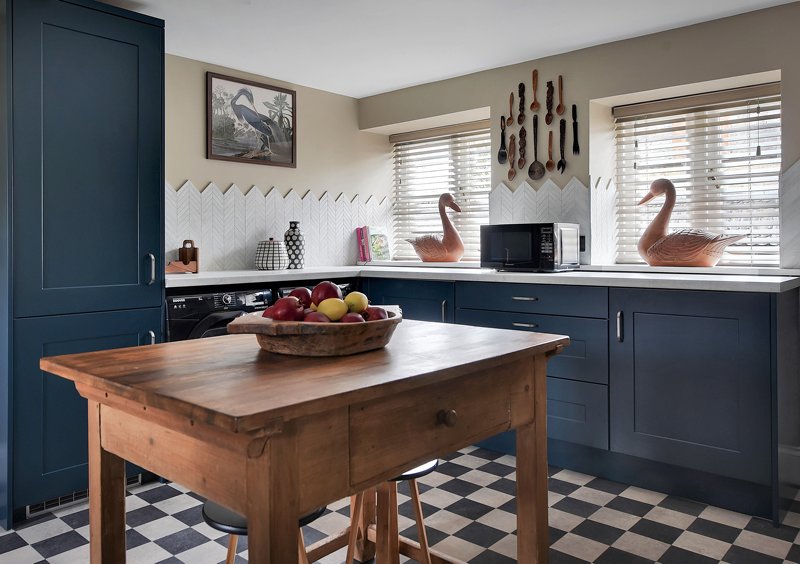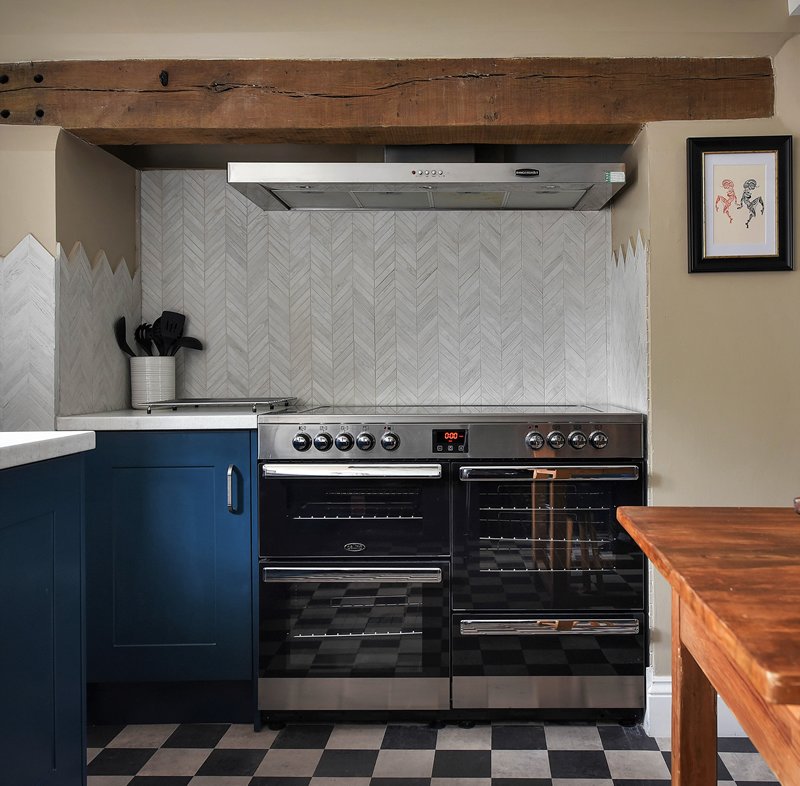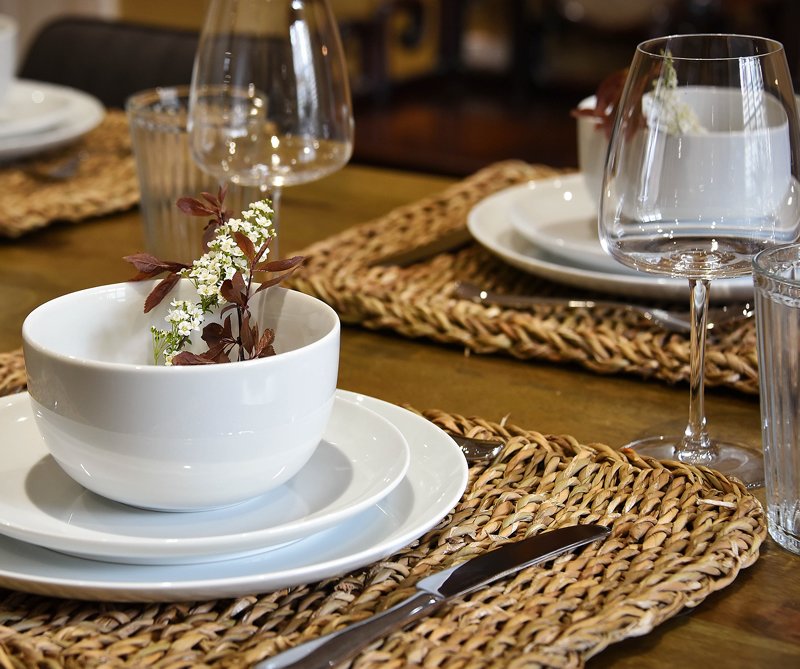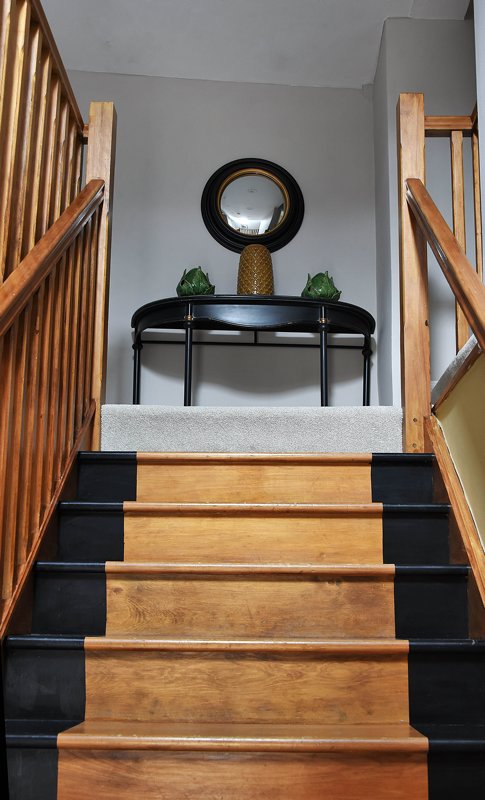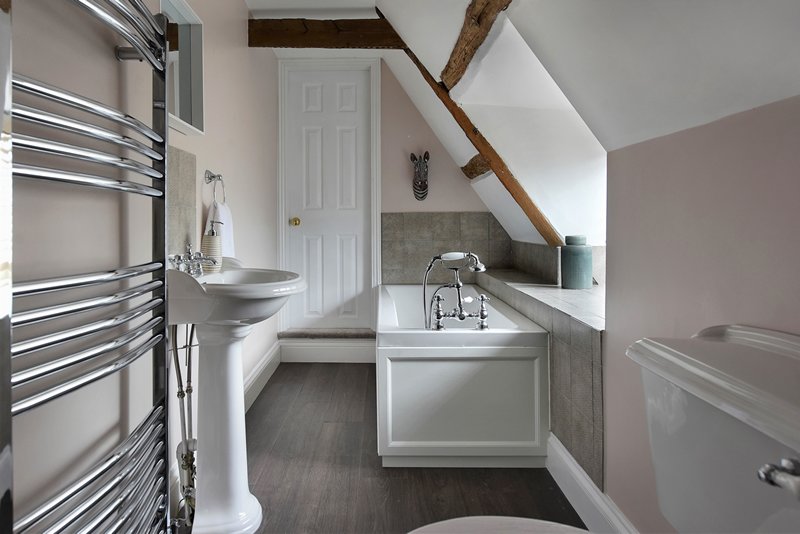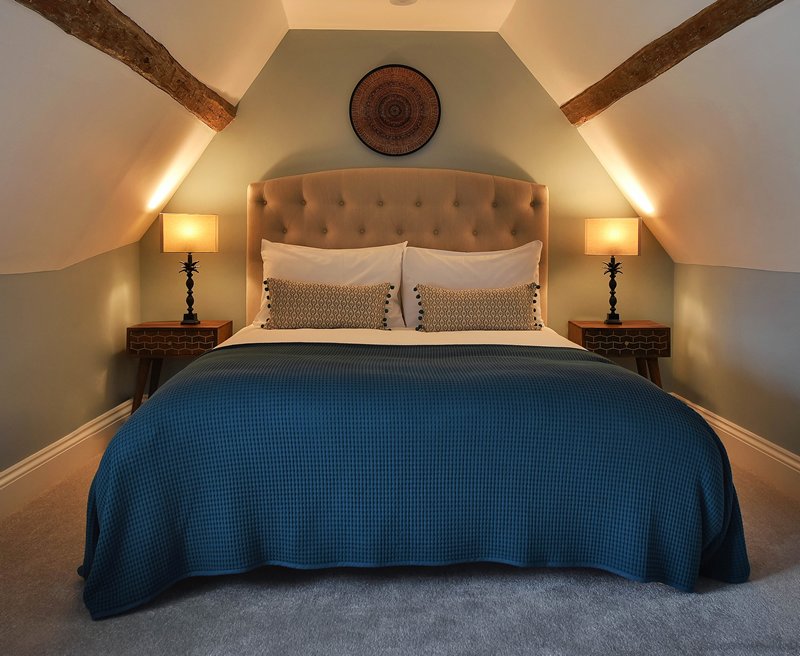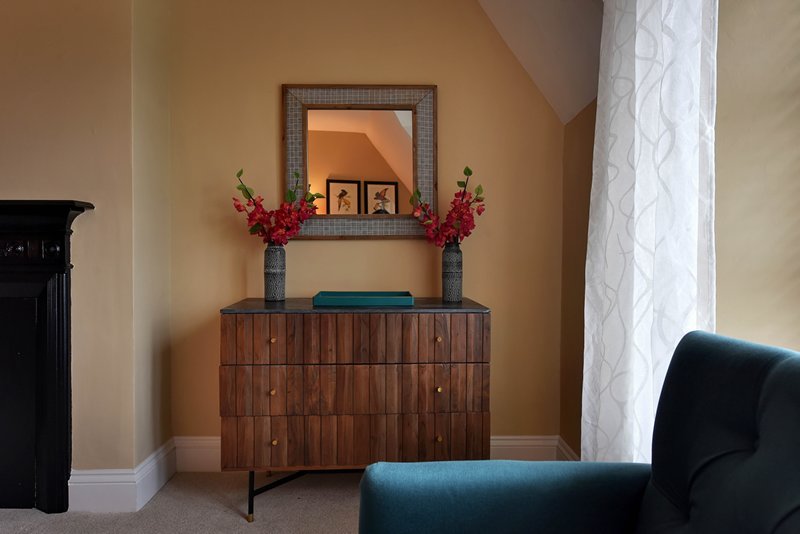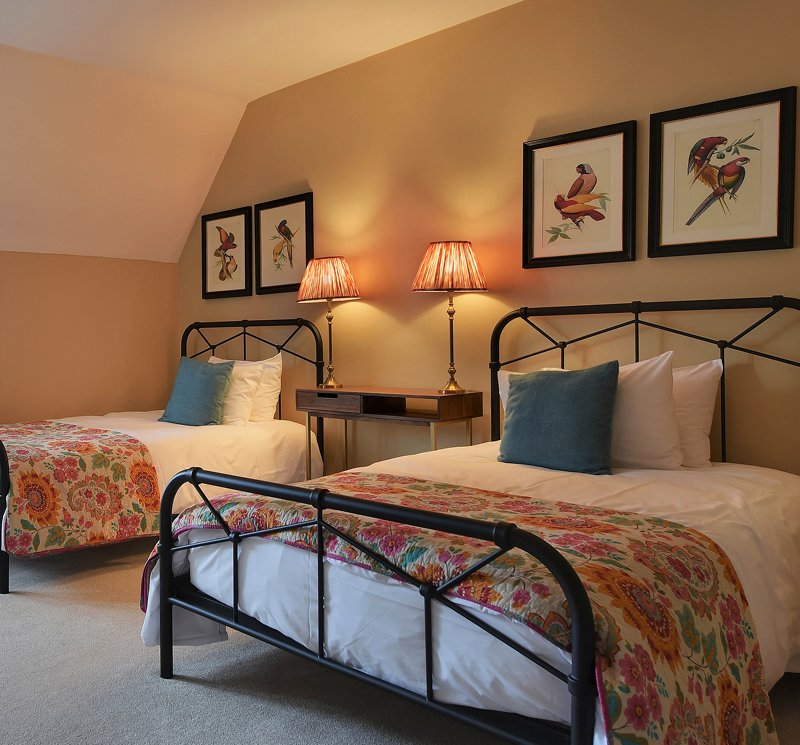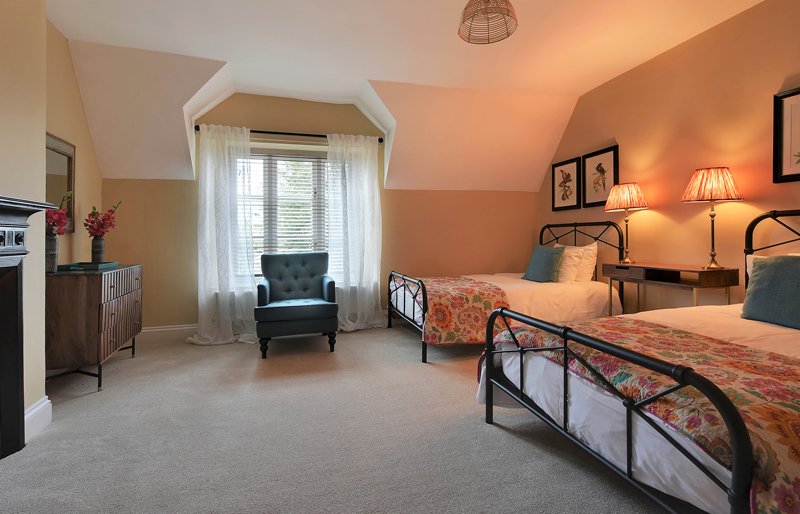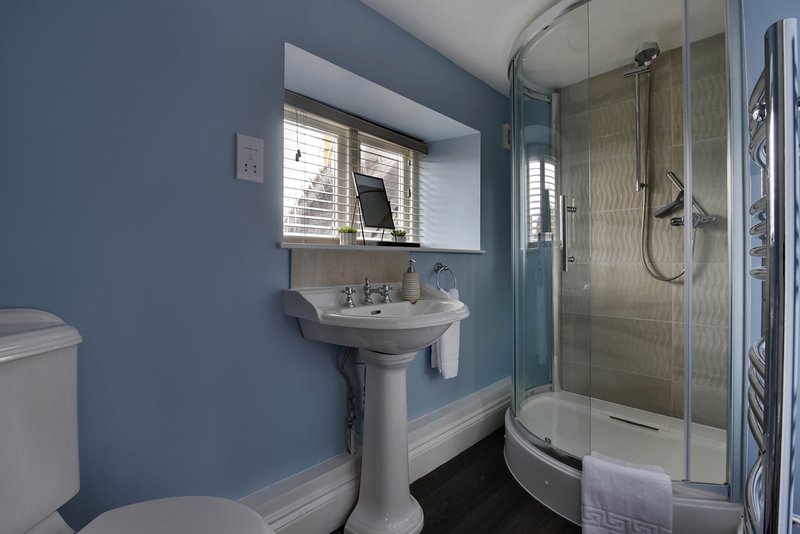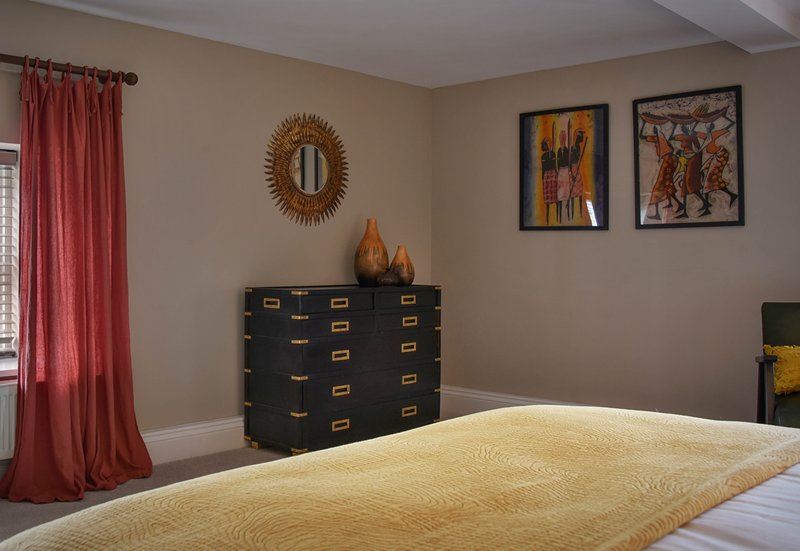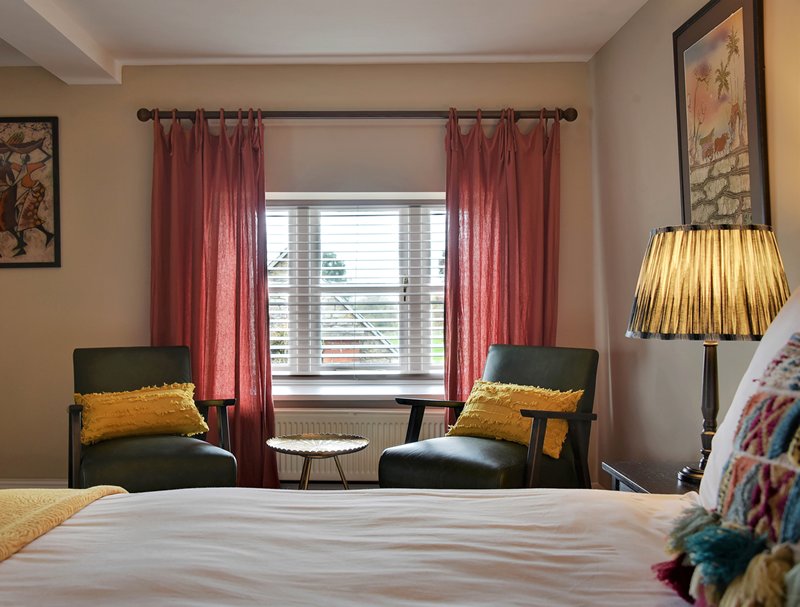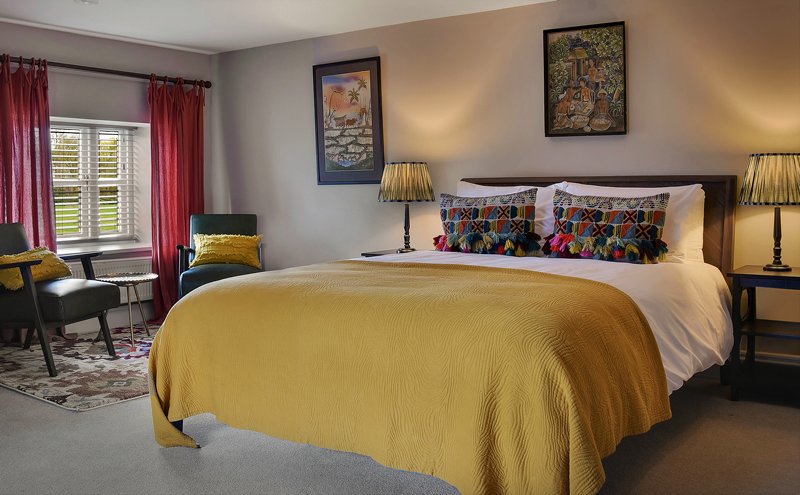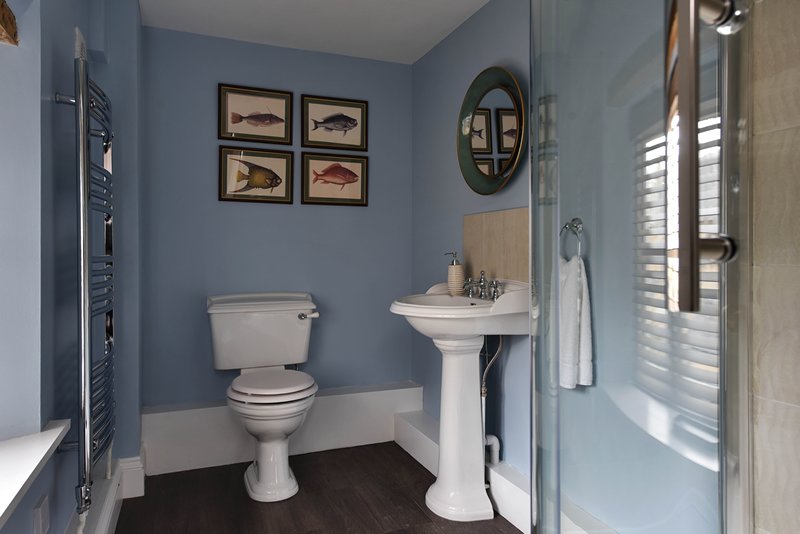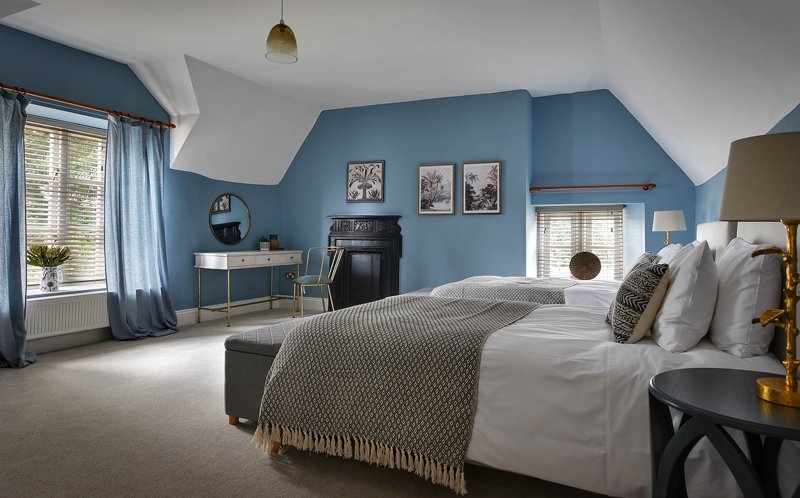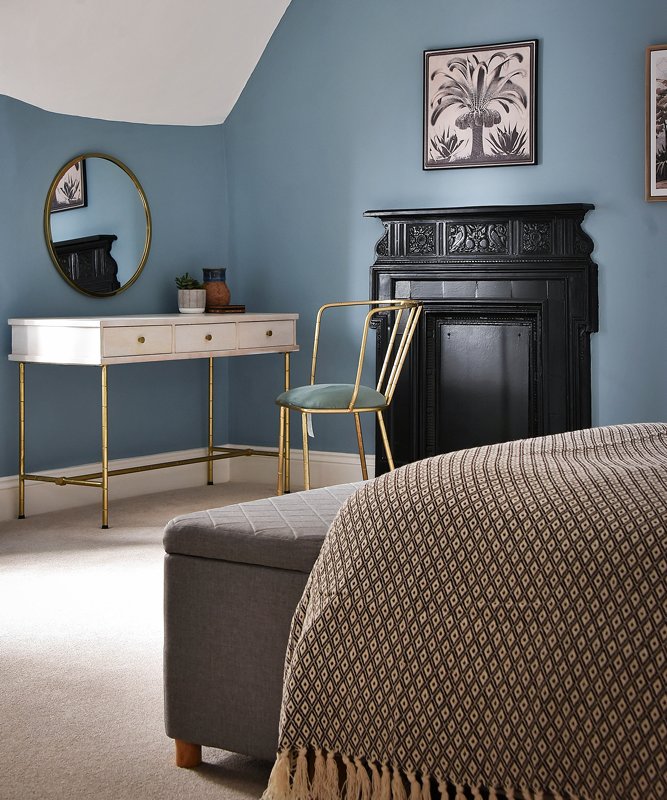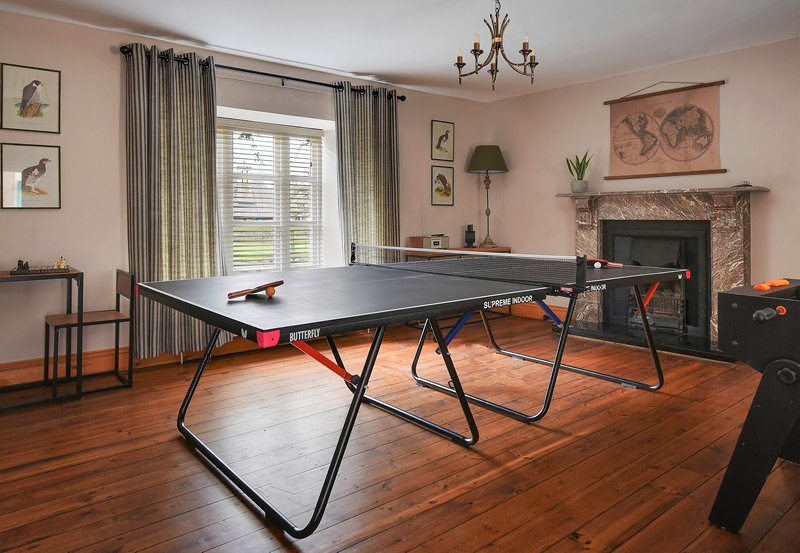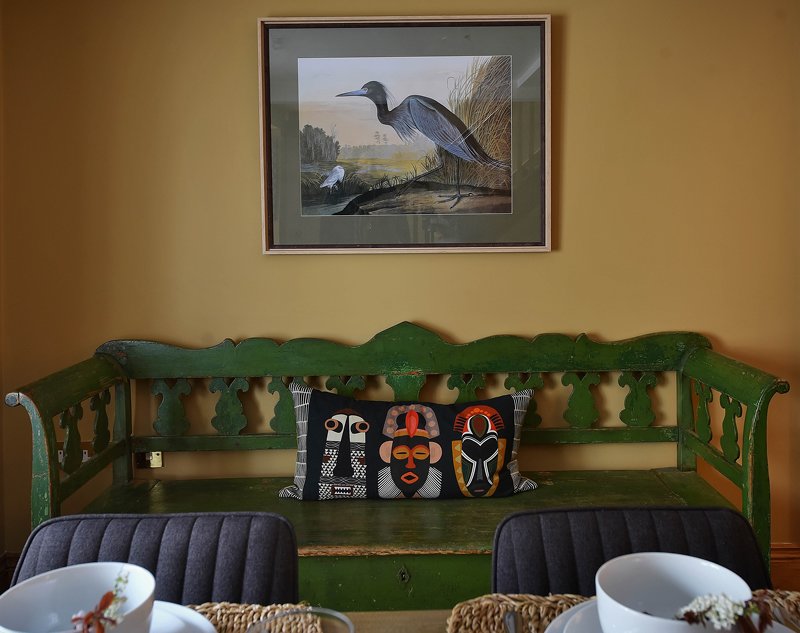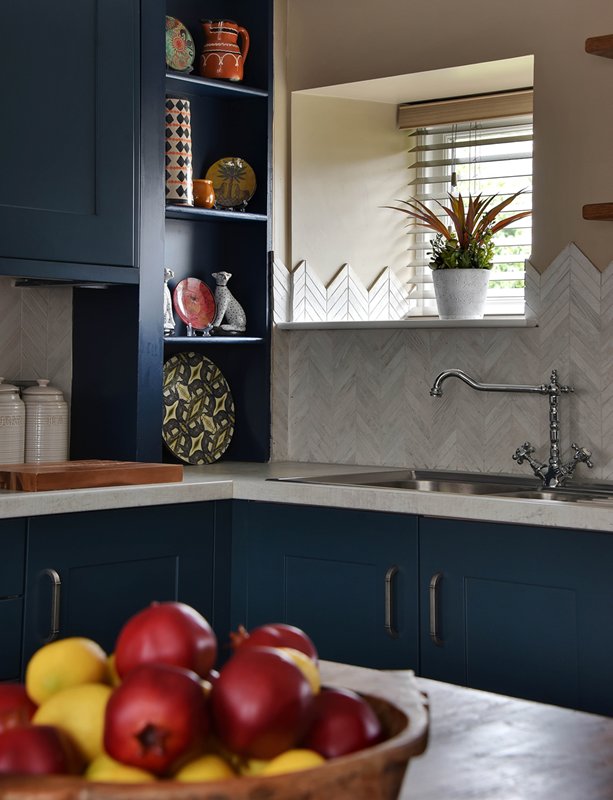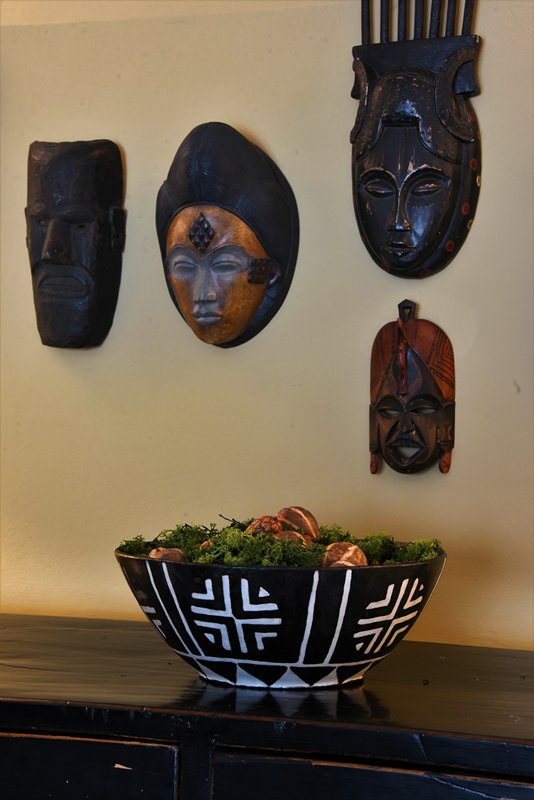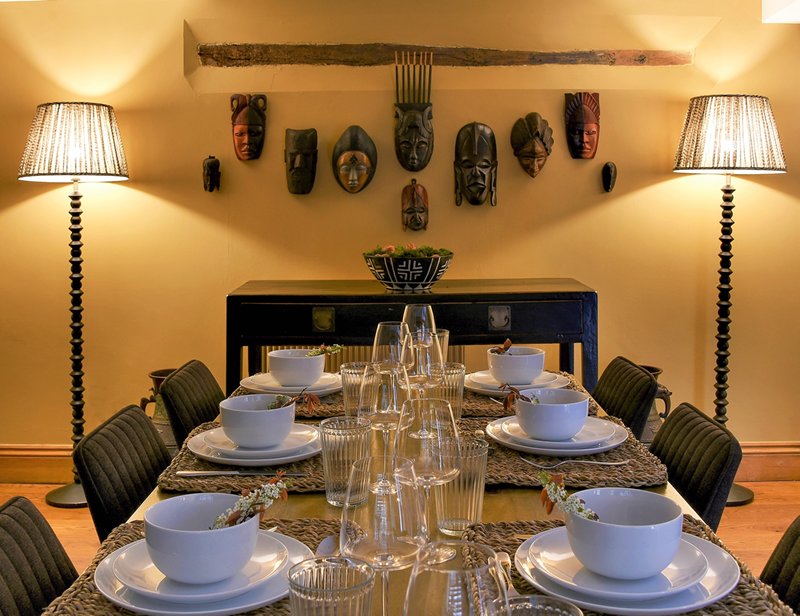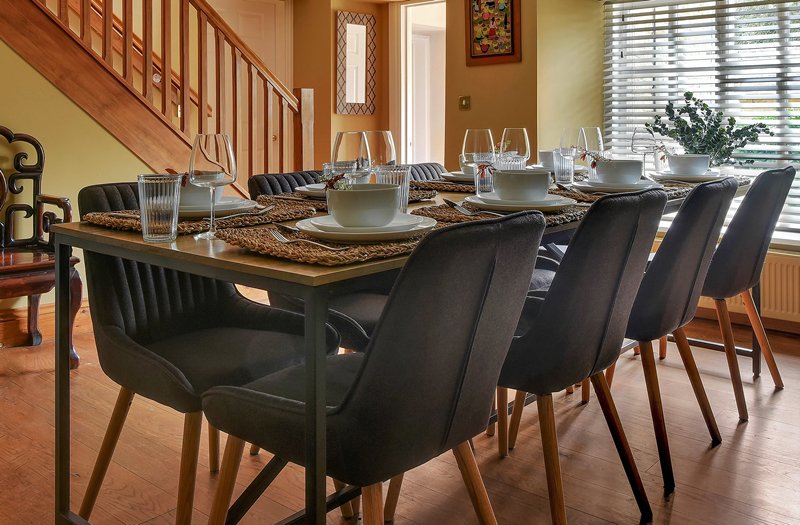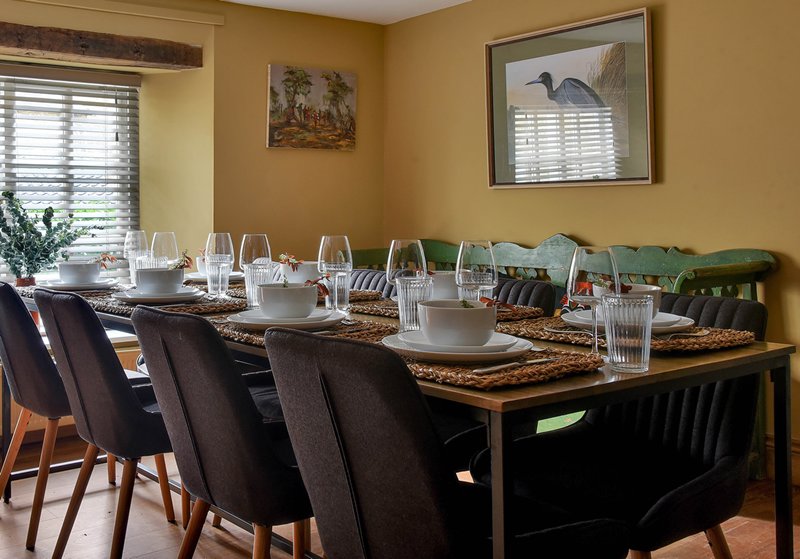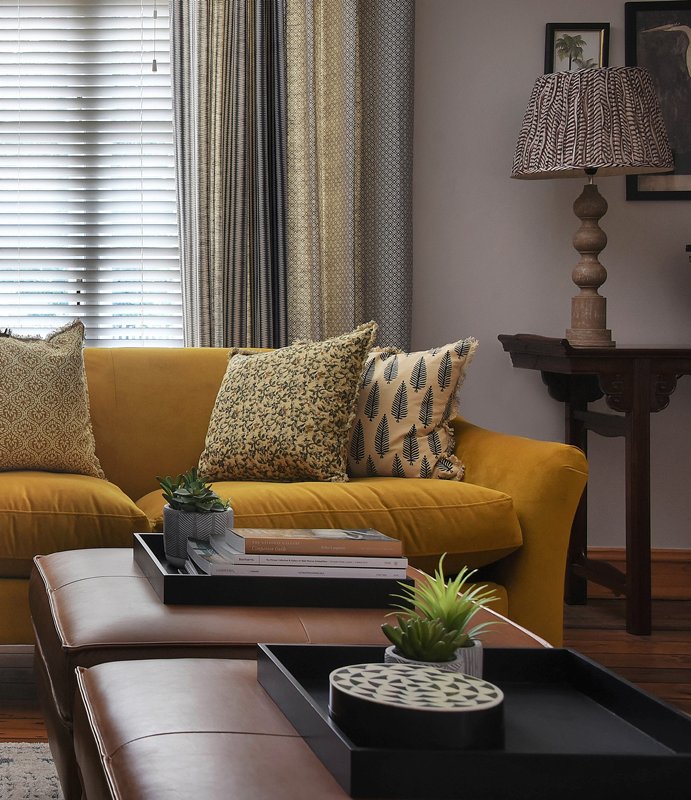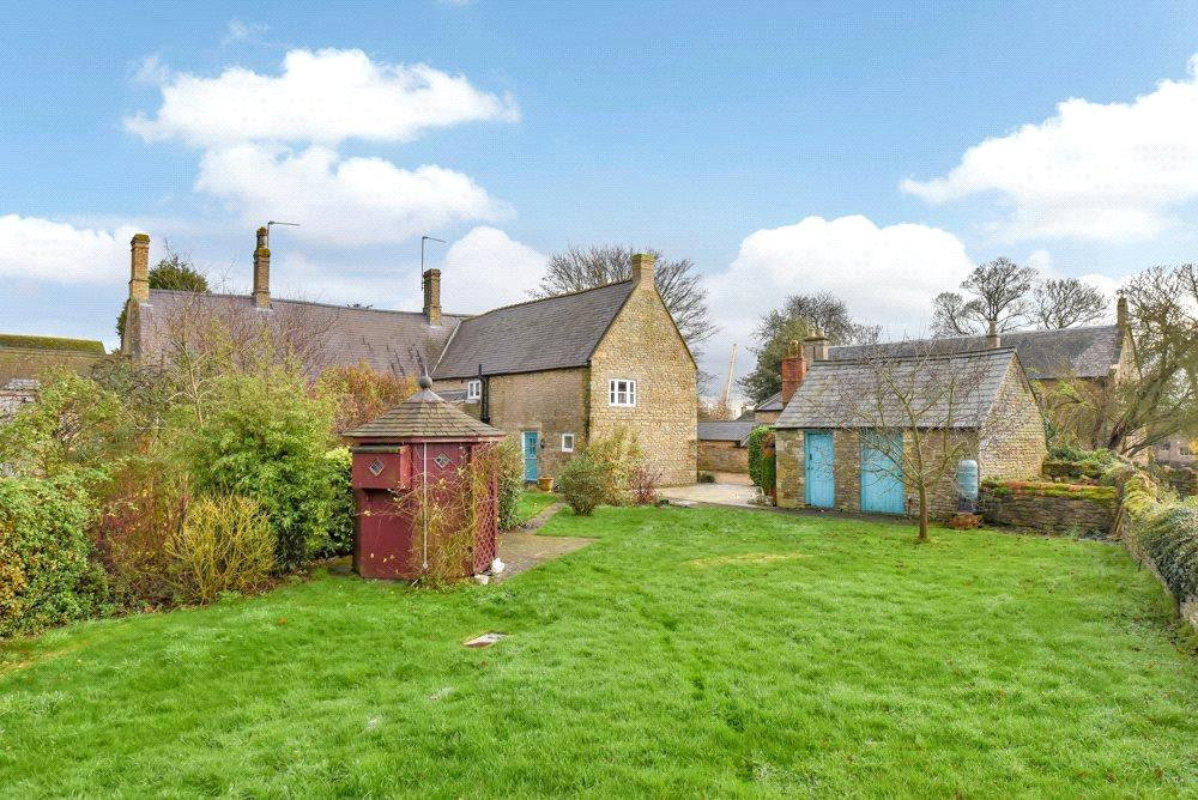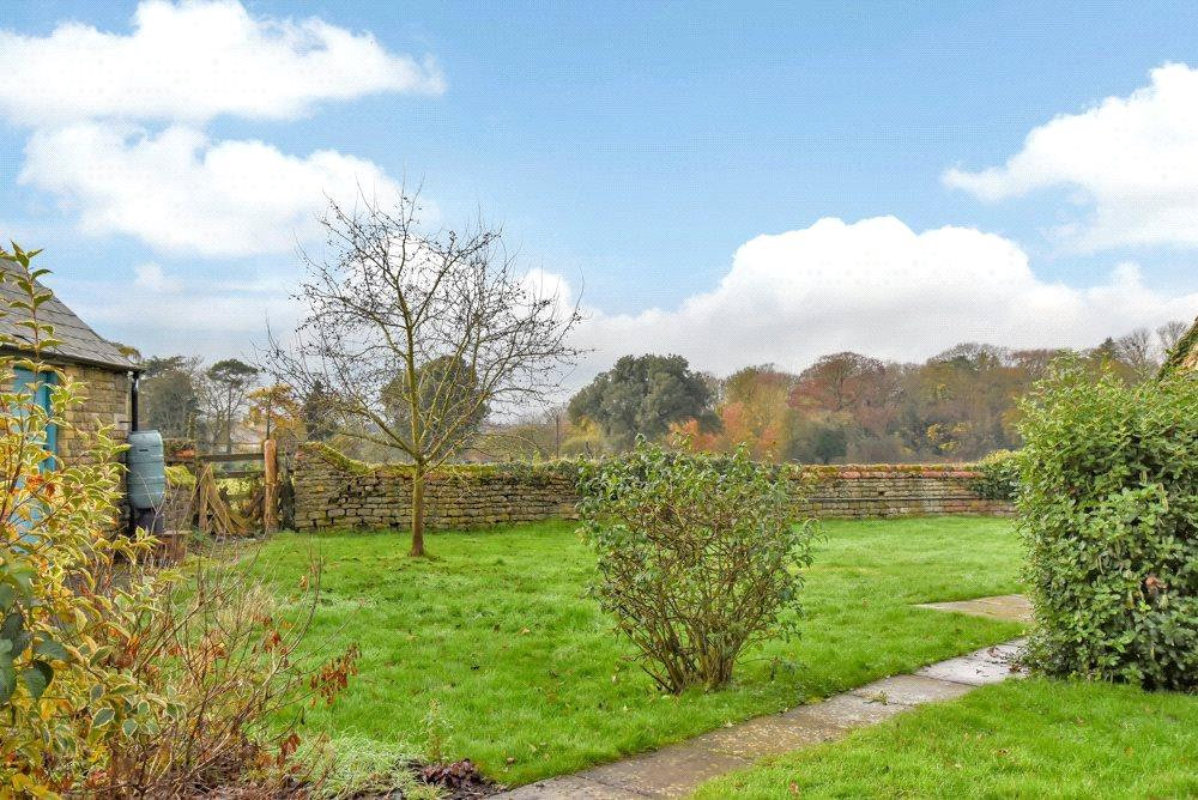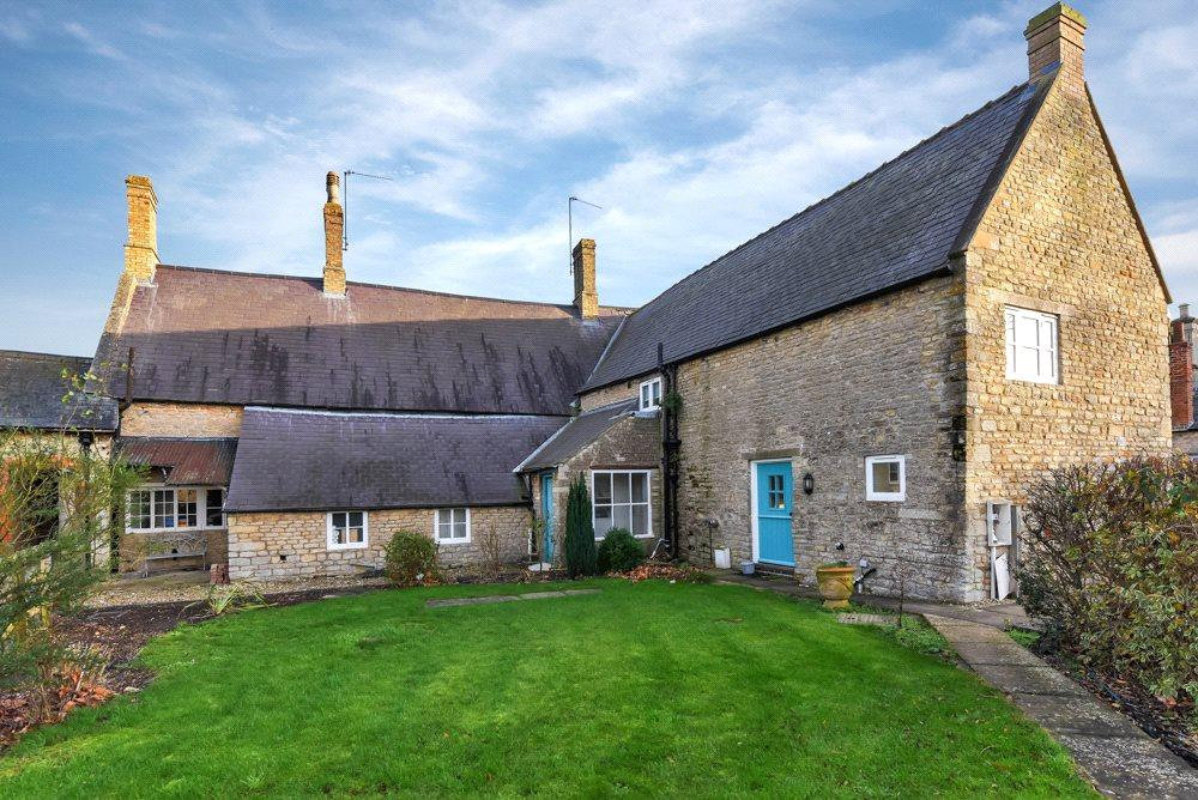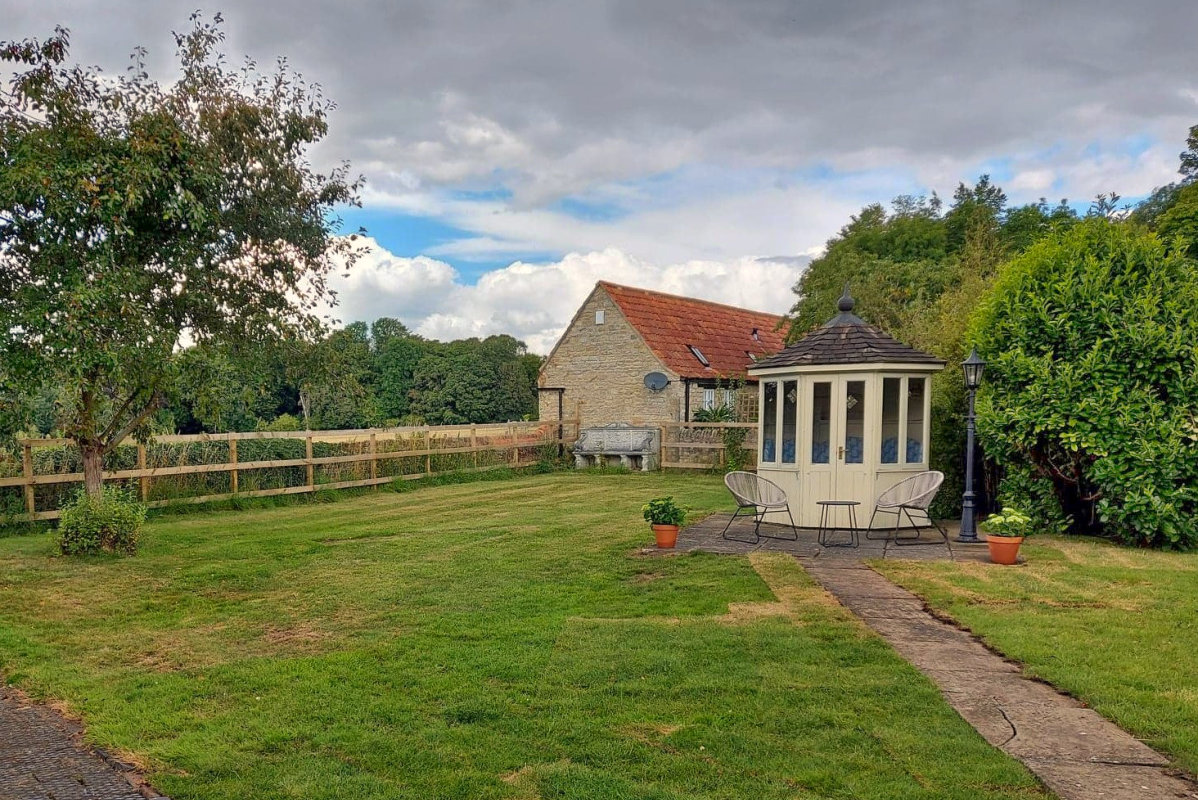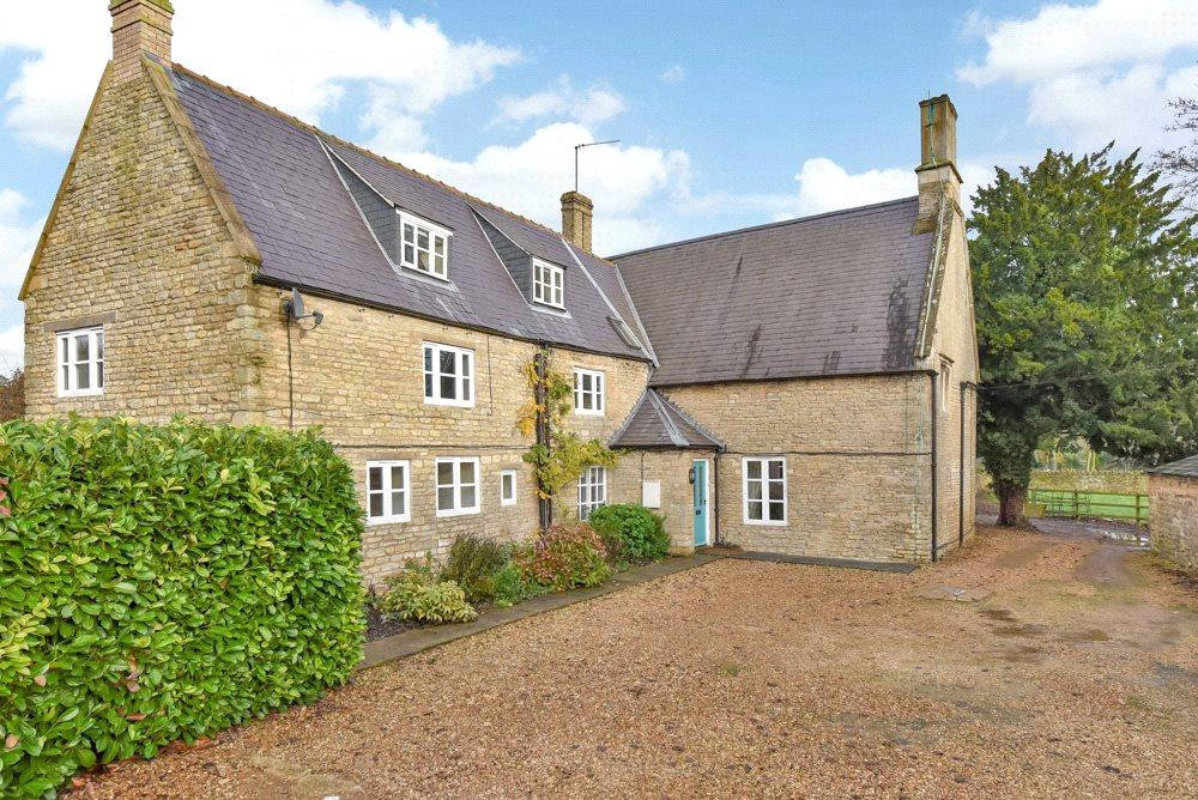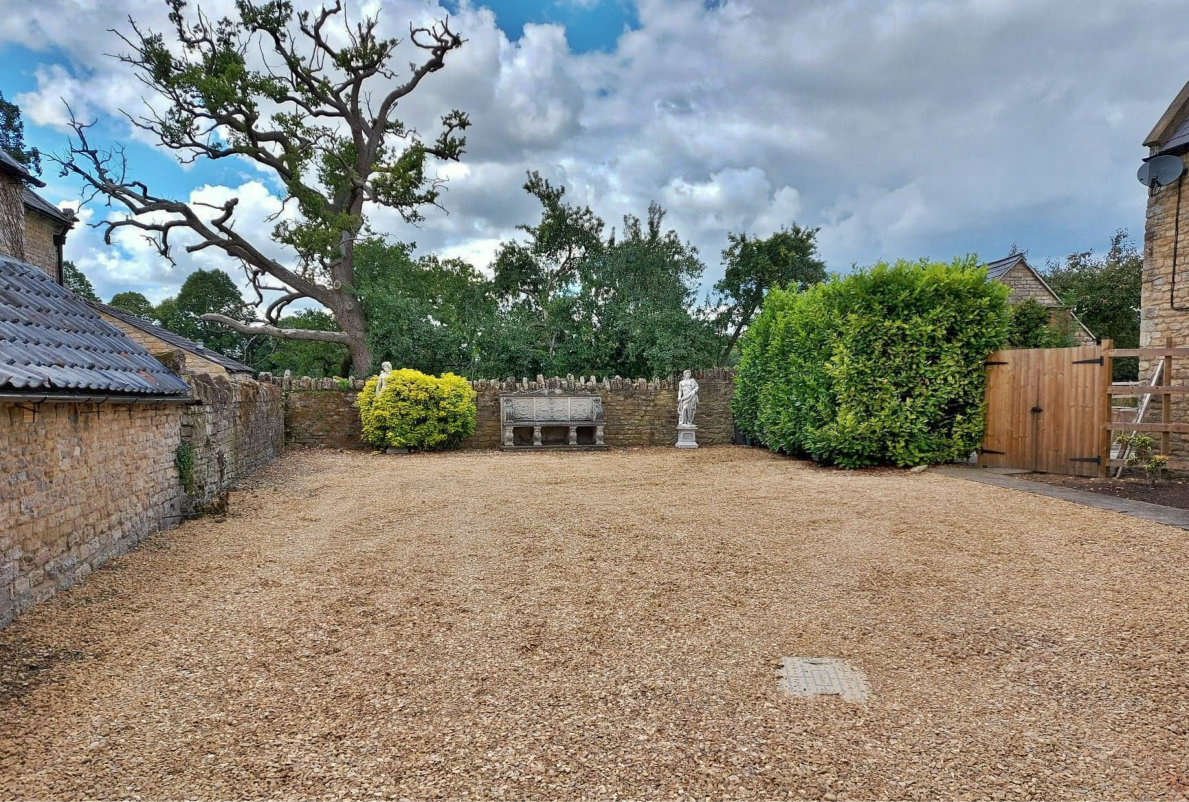 Ground Floor
Sitting room
Dining room (Dining table seats 10 people)
Large kitchen
Games Room (fussball / table tennis etc)
Guest WC
1st Floor
1 x King Room with en-suite shower & WC
1 x Twin Room (2 x Small double beds)
1` x Triple Room (3 x Small double beds)
1 x  Family shower & WC
2nd Floor
1 x King Room with en-suite bath & WC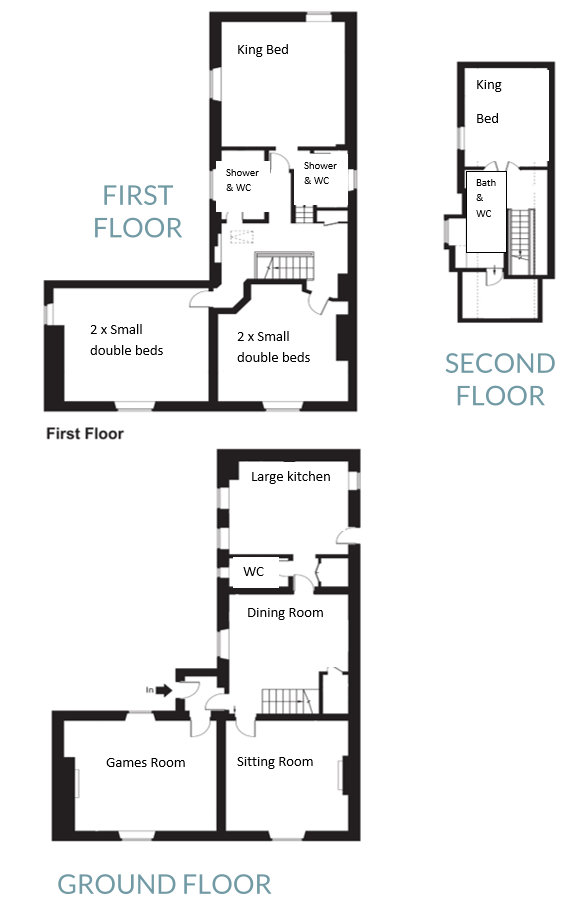 Postcode PE8 5LD
Prior to Arrival
Please let us know your estimated time of arrival. The property may be ready earlier than the normal 4pm checkin time. Please enquire a couple of days before. When you are circa 20 minutes from the property please call us on 01832 272264  / 07836207584
Personal Check-In
One of our team members will personally check you into the property, no matter what time it is. They will give you a quick run through on how to use the equipment in the property including heating etc and answer any questions you may have. We live on the Estate and are contactable 24hrs a day in the case of emergencies.
Breakfast Included
What better way to start off your first morning than with a delicious, locally sourced hearty breakfast – just the thing to set you up for a days walking or exploring. Your complimentary breakfast hamper includes local farm eggs, Seven Wells Butchery (Oundle) locally produced pork sausages and dry cured bacon rashers and of course a couple of cans of Heinz beans! The hamper will be in the fridge on arrival. If for some reason you would rather not have the breakfast please let us know in advance. We do not offer alternatives -but if you're not a meat eater, let us know, and we'll happily supply more eggs and beans.
All the home comforts you would expect including:
Crisp white bed linen
One bath sheet per guest
Bath mats / handtowels
Electricity / Water and Heating included in the price
Flat screen TV
Music system
DVD Player
Range Cooker
Fridge Freezer
Dishwasher
Washing Machine
Tumble Dryer
Fully equipped kitchen including toaster, microwave
Nespresso coffee machine (we do not supply pods, pods available at most supermarkets)
Iron & Ironing board
Hairdryer
Basic supplies usually provided:
Olive Oil
Salt & Pepper
Tea bags
Instant coffee
Sugar
Dishwashing liquid
Hand soap
Dishwasher tabs
Washing machine powder / or tabs
Cling film / tinfoil
General rubbish bags
Food waste bags
Selection of cleaning products
WC rolls
Paper kitchen roll
Please Note: Stocks of these items are not replenished during your stay – these are only a few basics to get you started.
Chapel Farmhouse has a large garden area with outdoor furniture, a BBQ and a small summerhouse.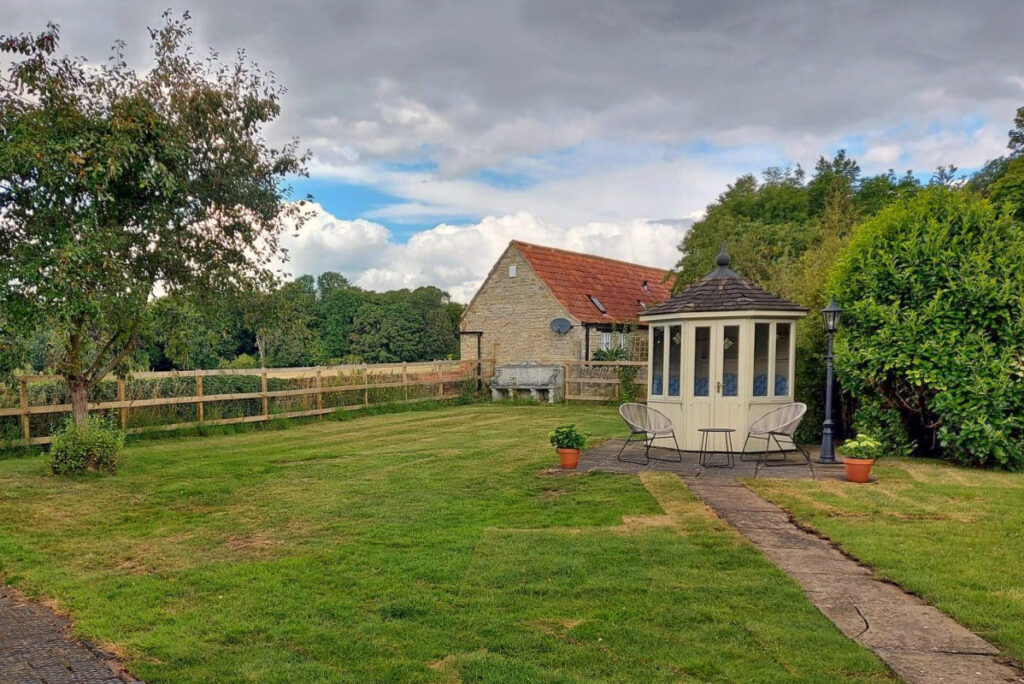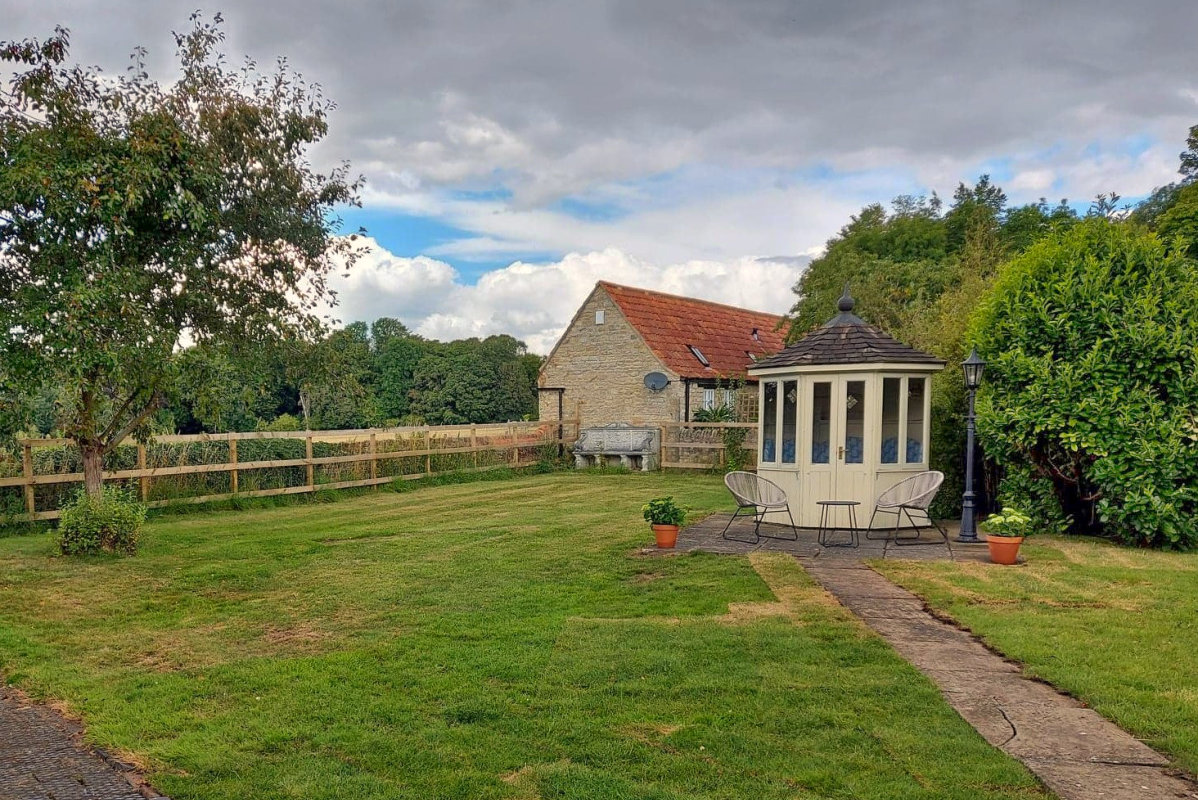 The outdoor area for Chapel Farmhouse is shown Pink on the plan below.
CLAY PIGEON SHOOTING
Groups of 4: £210
circa 1/2 to 2 hours
Hire of Gun
Safety Equipment
25 clays and 25 cartridges per person
Groups of 8: £380  
circa 1/2 to 2 hours  (2 x groups of 4, one after the other)
Hire of Gun
Safety Equipment
25 clays and 25 cartridges per person
If you're a group of 9 or more we can tailor the above to suit. No children under the age of 14 and children over the age of 14 must be accompanied by a parent.
No alcohol to be consumed during the above.
Danny Sumpter is a qualified instructor and has years of experience. He is extremely knowledgeable about local wildlife so more than happy to answer any questions you may have.
THE WOODLAND WALK
A beautiful meandering woodland walk has been created (see map in the welcome book) and includes the following:
(Children must be accompanied by an adult)
A designated "DIY DEN" area complete with everything you need to build your own DEN.
"BUG BARRACKS" – how many creepy crawlies can you spot!
The Gratitude Tree – what are you thankful for?
For believers only……can you find the SECRET FAIRY GARDEN?


THEMED SHEPHERD HUTS

Little Artist Studio – complete with watercolours / water /brushes / paper and crayons. (Children under adult supervision)
Nature Hut – complete with British wildlife reference books / binoculars and seating – relax and see what passes by. This area is known for badgers, foxes and deer.
Literary Hut –Space to relax and write your first novel – comfy armchair / desk and inspiration
Yoga & Meditation Hut – complete with mats & pouffes….relax and breathe.
Bird Watch Hut  – for all the bird lovers, British bird reference books, binoculars and chairs.


THE CRICKET FIELD

Guests are welcome to use the Cricket Field – we have a variety of outdoor games which include:

Table Tennis
Badminton
Volleyball
Rounders
Football
Croquet
Swing ball
And much more…

There are picnic benches located near the Shepherds Hut.

Children must be accompanied by an adult.
THE CHEQUERED SKIPPER PUB & RESTAURANT
Located in Ashton Village overlooking the village green this family (and dog!) friendly pub offers something for everyone. The pub is owned by your holiday house host, Dr Charles Lane (the son of the Hon. Miriam Rothschild) and has been  an integral part of the renowned Ashton Estate.  The Skipper can be contacted on 01832 273494 / or Email [email protected] to book at table.
KARAOKE
There's a superstar in all of us so why not have a Karaoke night!. We have a great entertainer that will come and host a Karaoke evening at your property. Price: £180 for a 3 hour period. He will play disco / background music in between to get everyone in the mood!  Its a great way to get everyone involved and is suitable for all ages. Please email contact us re. availability.
GROCERIES
All the main online providers (Ocado, Tesco, Asda or Waitrose) will deliver to The Lady Rothschild Holiday Houses, and if you book your delivery slot for the morning of your arrival, we will be very happy to unpack your shopping for you in advance. Be sure to put the full address on your order and it is a good idea to put our telephone number down for the driver to contact (01832 272264 / 07831855206). All done at no extra cost to you! Please make sure you tick 'bags' at the end of your order.
FOR THE LOVE OF ART
Ashton Estate Country holidays is a provider of much more than just accommodation – your holiday accommodation houses many beautiful works of art and you may purchase any and all paintings, sculptures, ceramics, art objects and so forth – just enquire to OHL Limited re. prices. Have a look at our new art website: www.ashtonholidaysfineart.co.uk. This website is part of our art/holiday business showing the art in situ for our Visitors to enjoy. Descriptions and prices can be found on the website but please note the website only holds a very small amount of all the works of art. The works of arts are displayed in our various holiday houses – so that you can "live with the artwork" and evaluate it, over at least a few days. Your holiday residence constitutes a unique viewing platform. Tours of the various art gallery / holiday houses can be arranged subject to availability.
OUNDLE GOLF CLUB
Combine your stay with a round of golf in the beautiful Northhamptonshire countryside. Only 5 miles away a fun and challenging course awaits you. Set in 99 acres of beautiful undulating parkland, with a running brook and red kites circling above. It provides the golfer with one of the most picturesque courses. In addition to golf we have a newly renovated clubhouse, bar and restaurant with fantastic views across the fairways. We offer introductory lessons for non-playing members. Club hire and buggies available for hire. Website:  www.oundlegolfclub.com
As a guest at the Lady Rothschild Holiday Houses the Oundle Golf Club is offering you 10% off any golf or bar spend. Your offer code can be found within the welcome booklet in the house or if you would like to book in advance please mention the golf when making a booking and a code will be sent to you.
BAREFOOT YOGA AT THE PROPERTY – PRIVATE ONE ON ONE & SMALL GROUPS
Charlotte completed her Yoga Teaching Diploma at Camyoga in Cambridge and is a registered yoga teacher with the International Yoga Alliance. Barefoot yoga is not only about enjoying the many benefits of yoga, but also a retreat from everyday life where you can have  some 'me' time.  The emphasis is on healthy alignment, breath awareness and inviting students to listen to their bodies. Numbers are kept purposefully small and classes are suitable for students of any age and experience who wish to practice gently and relax deeply. Cost: £45.00 per hour (one to two people), £65 per hour (three to six people). Please contact Charlotte directly charlotte@barefootyoga.co.uk
NEARBY MARQUEE FOR HIRE OR JUST WANTING TO BOOK A MEAL AT A LOCAL PUB
The Red Lion in Warmington (PE8 6TN) – set in an idyllic nearby country village location. The marquee can fit up to a maximum of 80 people seated. Te marquee is available from the end of May to the end of Sept. Contact Richard or Tim re. your upcoming even and they can go through the different options available.  The restaurant is open all year round, beautifully decorated with good homemade food all prepared on site – there is also a "private" dining area that seats up to a maximum of 26 people available.
LIVE MUSIC
Guido is an internationally experienced and talented solo entertainer providing superb live music perfect for that special occasion. Whether you would like soft background music or dancing music – Guido can cater to all your needs. He has an extensive playlist ensuring that there's a wide range of music suitable for any occassion from 50's /60's /70's /80's / Rock / Ballads / Dance.  Phone Guido to discuss prices and availability 07836207584 or email [email protected]
SEVEN WELLS BUTCHERY  – orders of over £50 delivered to your holiday house
Seven Wells Farm Foods, bringing to you the finest quality, traditionally reared local farm produce.Seven Wells Farm Foods produce quality beef cattle for that 'full of flavour' eating quality. All animals are born and bred on family farms, locally slaughtered, traditionally hung and prepared by a first class team of butchers at Seven Wells Family Butchers of Oundle.
Three farming families joined together to supply their finest home grown produce direct from their farms to local families and businesses in the Oundle area, and the name Seven Wells comes from the Seven Wells farm at Stoke Doyle just outside Oundle where many of the cattle are raised.
Seven Wells is now  by Robert and Sally Knight. Both Robert and Sally are always on hand to give you advice and let you know what delicious, locally sourced products they have in stock.
Tel: 01832 273522
Email: [email protected]
Website: www.sevenwells.co.uk
Situated near the beautiful Grade II Listed former Chapel of St Magadelene, Chapel Farmhouse is tucked away in the centre of the village of Ashton. From the property it is only a 1 minute walk to the village green and Chequered Skipper Pub & Restaurant.
Weekends
2 Nights arriving on a Friday
Long Weekends
3 Nights arriving on Thursday or Friday
Full Week
7 nights arriving on a Friday or Monday
Other arrival days can often be accommodated – contact us to check
These prices are not valid for Christmas & NY – please enquire
Check-in 4pm / Check-out 10am