Constable house is a large five bedroom house and forms part of the Lady Rothschild Dairy.. The large living / dining / kitchen makes this a very popular property.
The Lady Rothschild Dairy consists of three properties around a U-shaped central courtyard (Constable / Turner & Gainsborough) – so the possibility is there to book all three houses which equals 13 bedrooms and can sleep 25, there is also a small cottage right next door that sleeps 6 – Maximum total 31 people.
One or two  well-behaved small / medium sized dogs will be considered – please let us know the breed.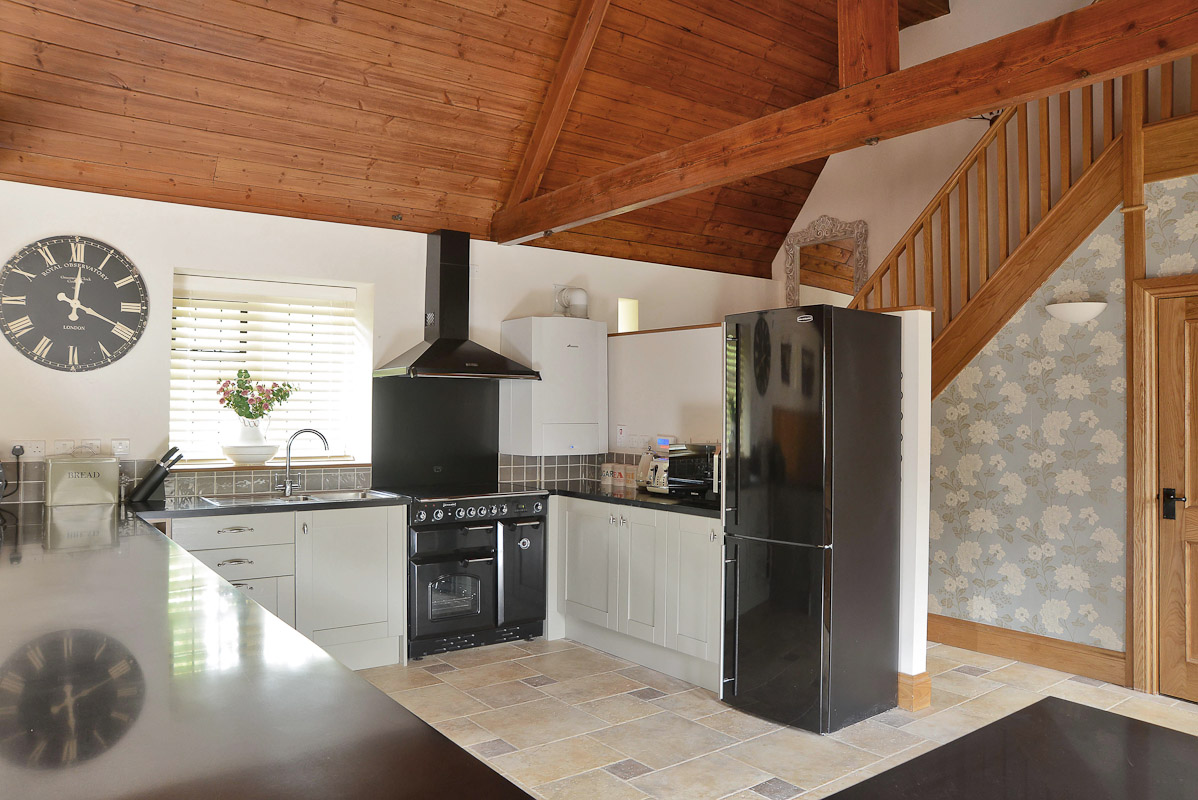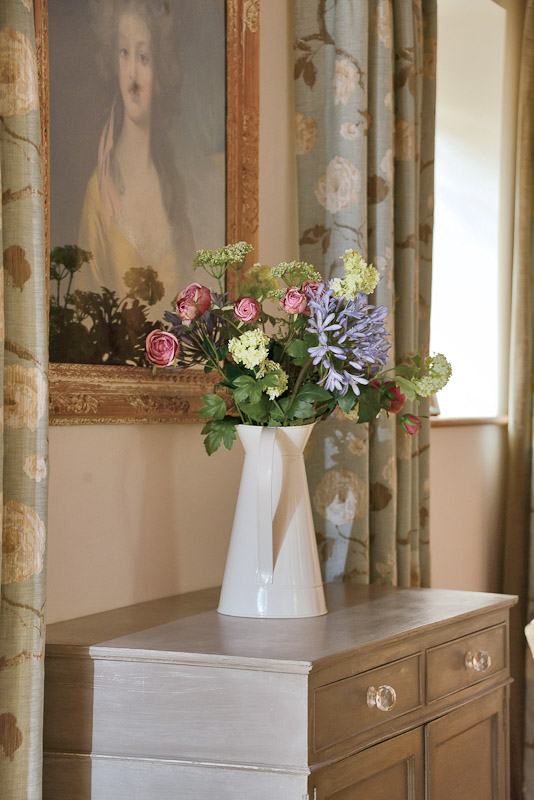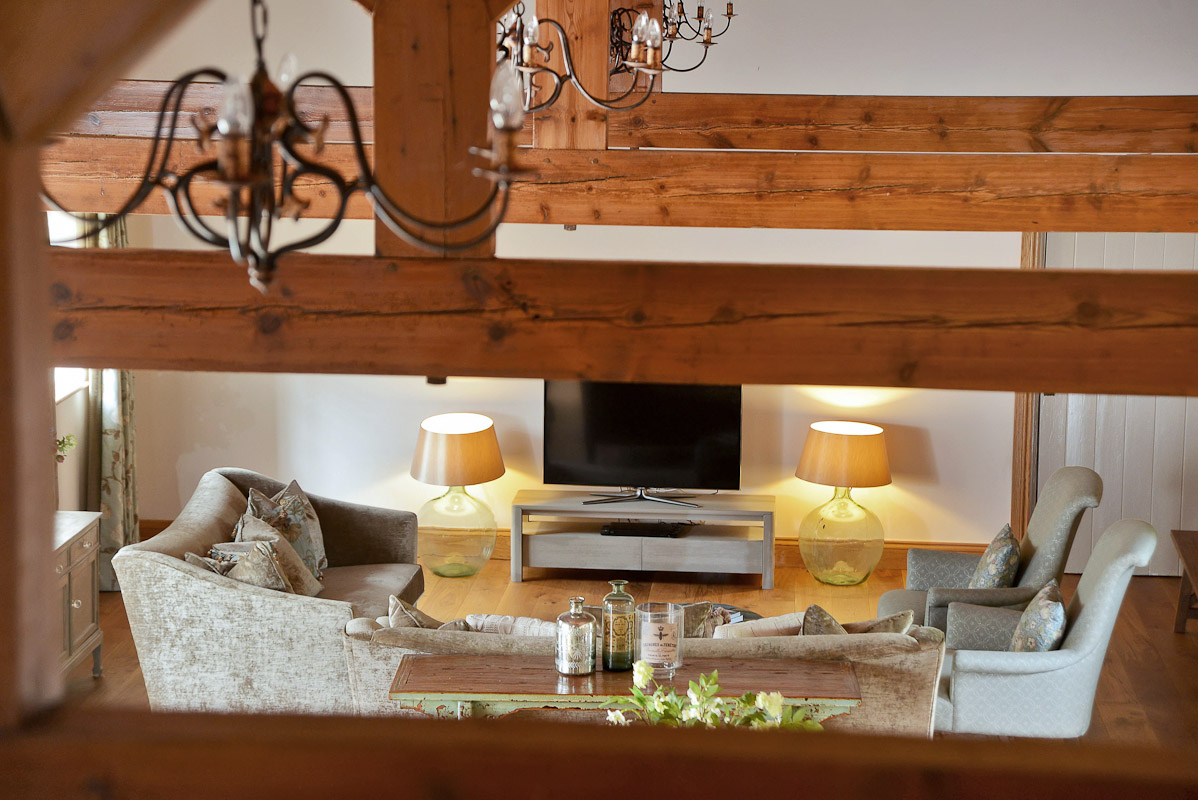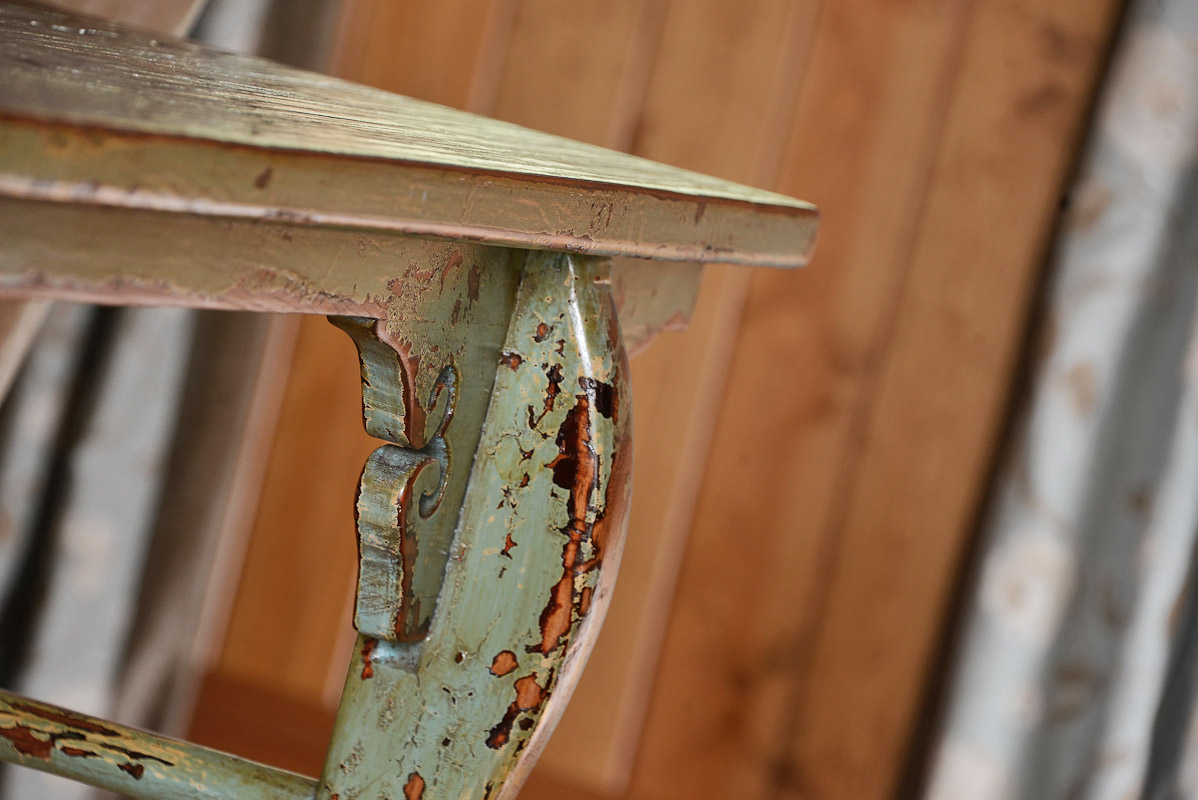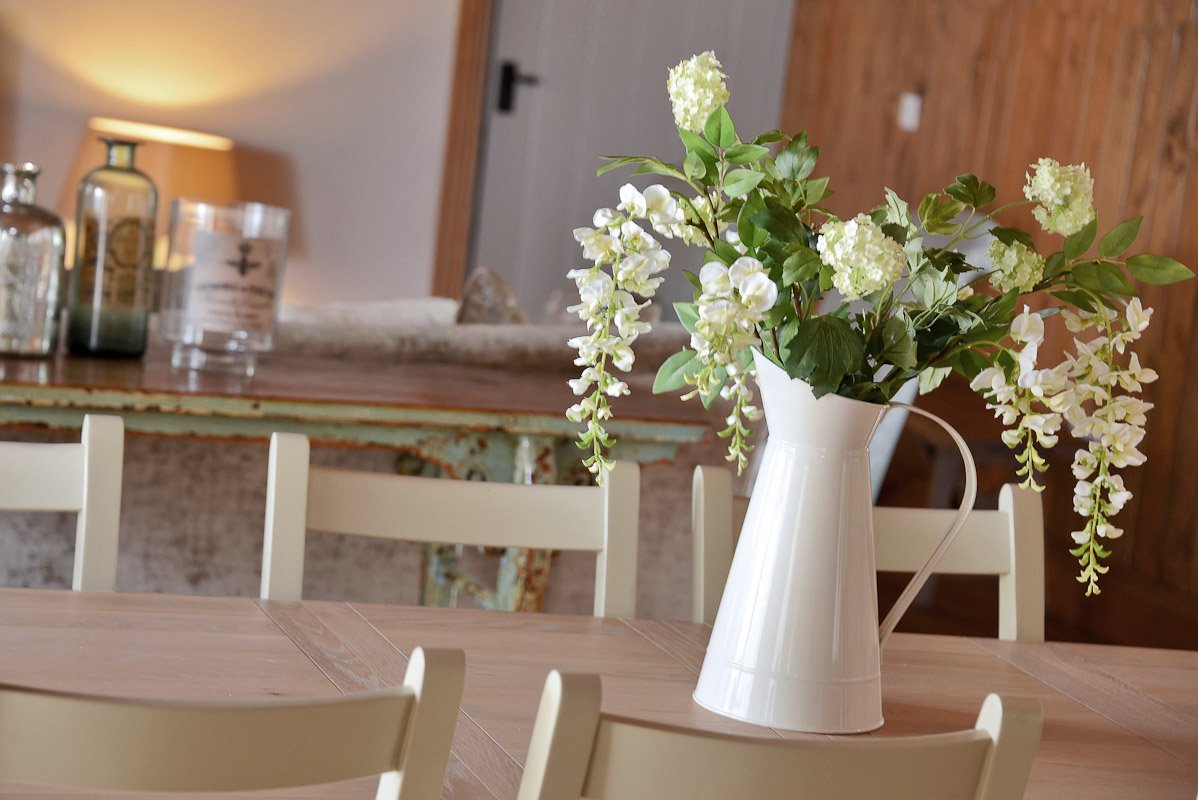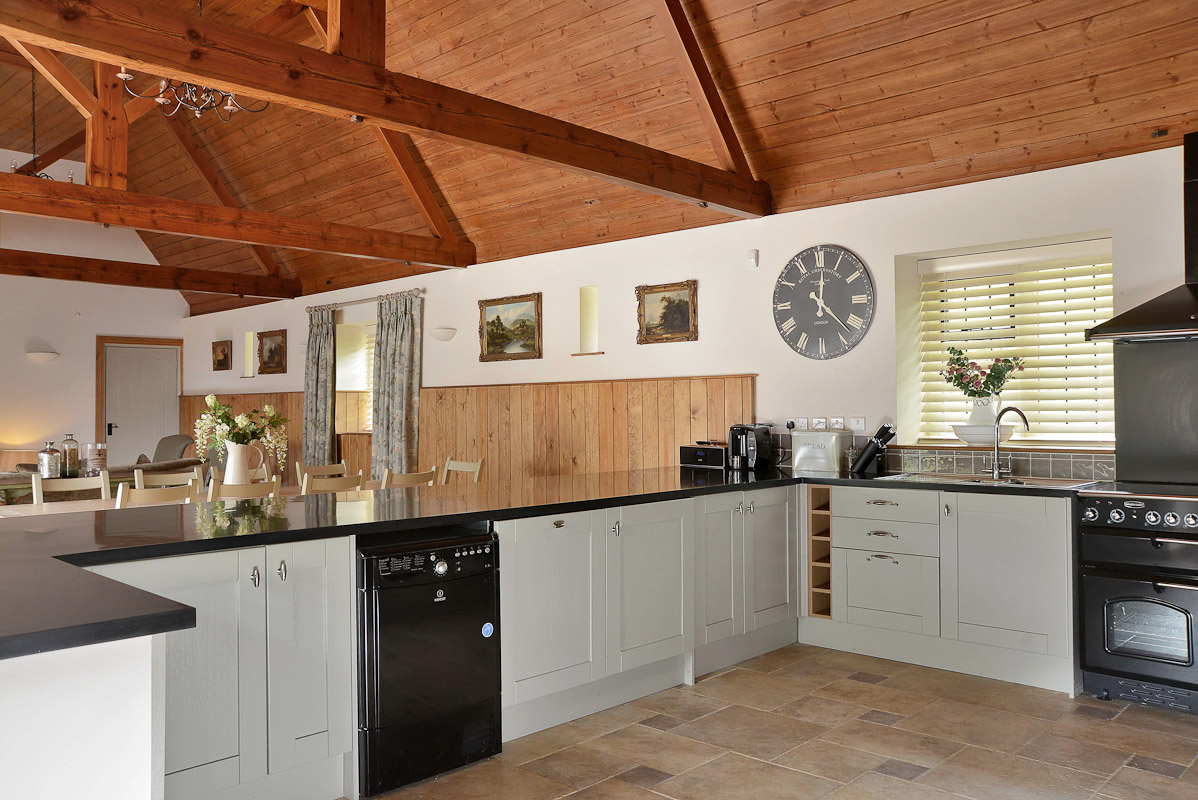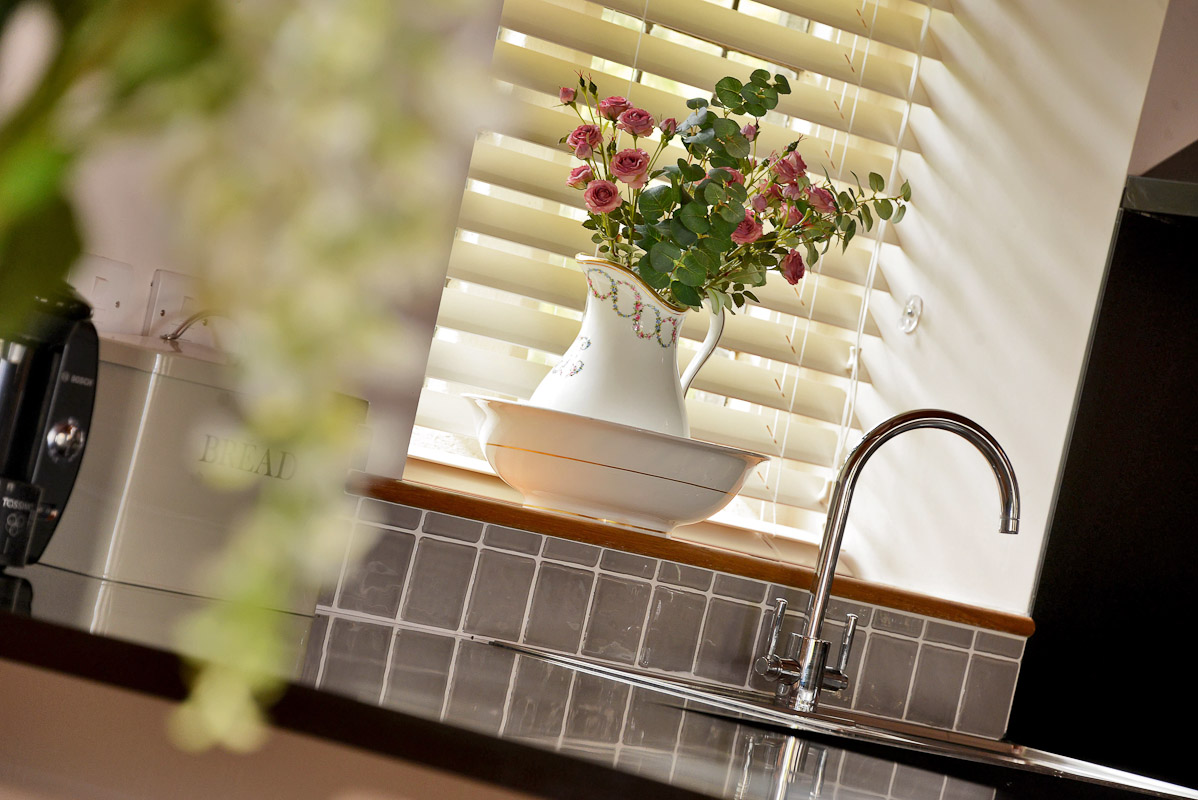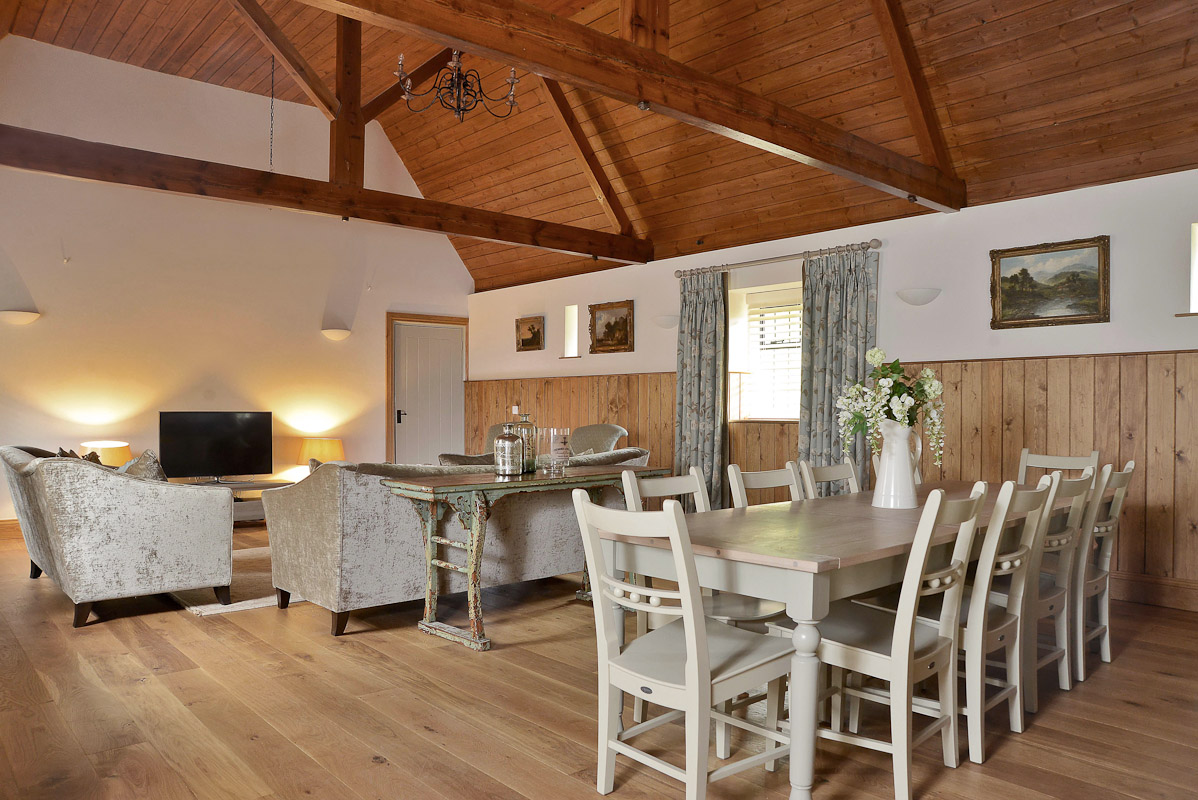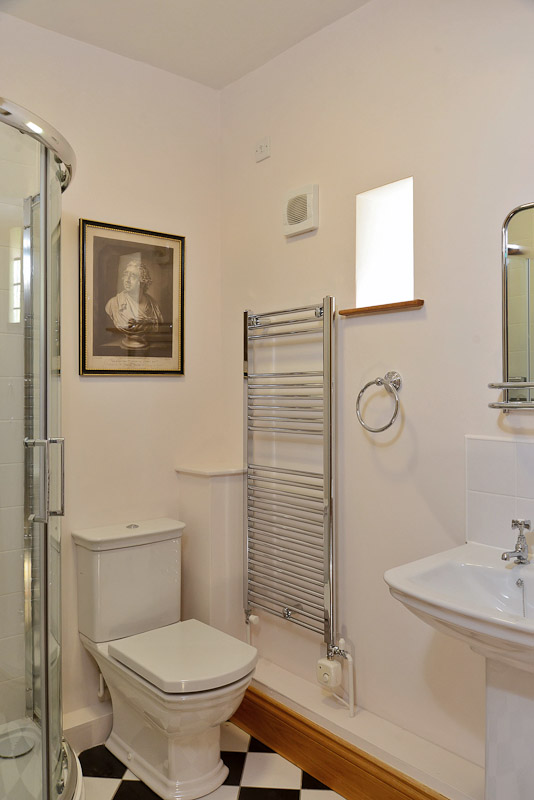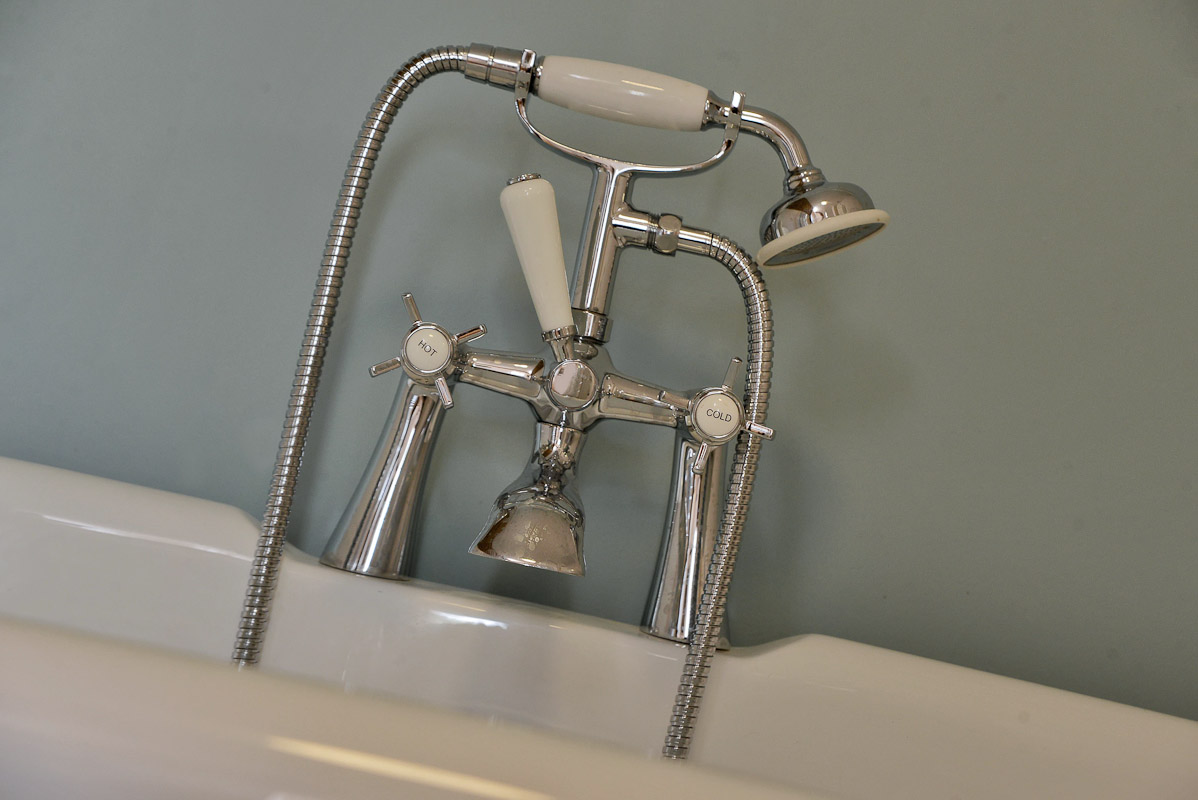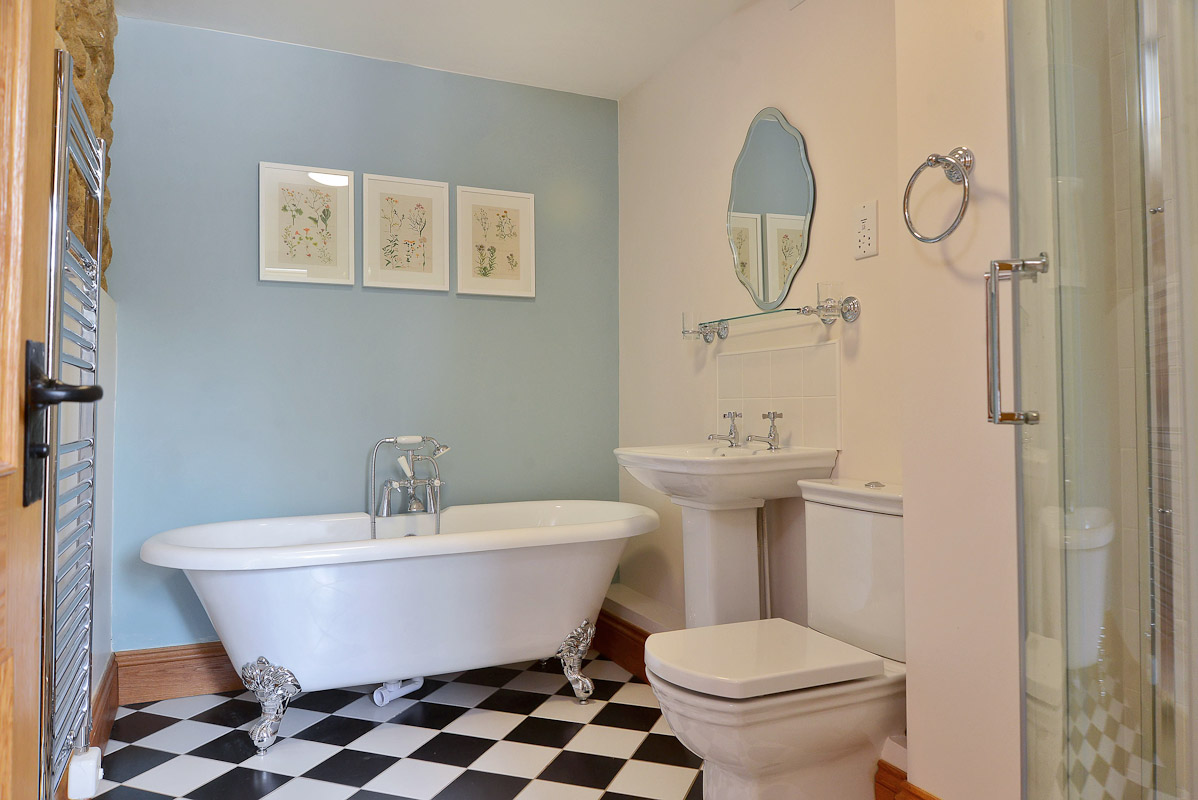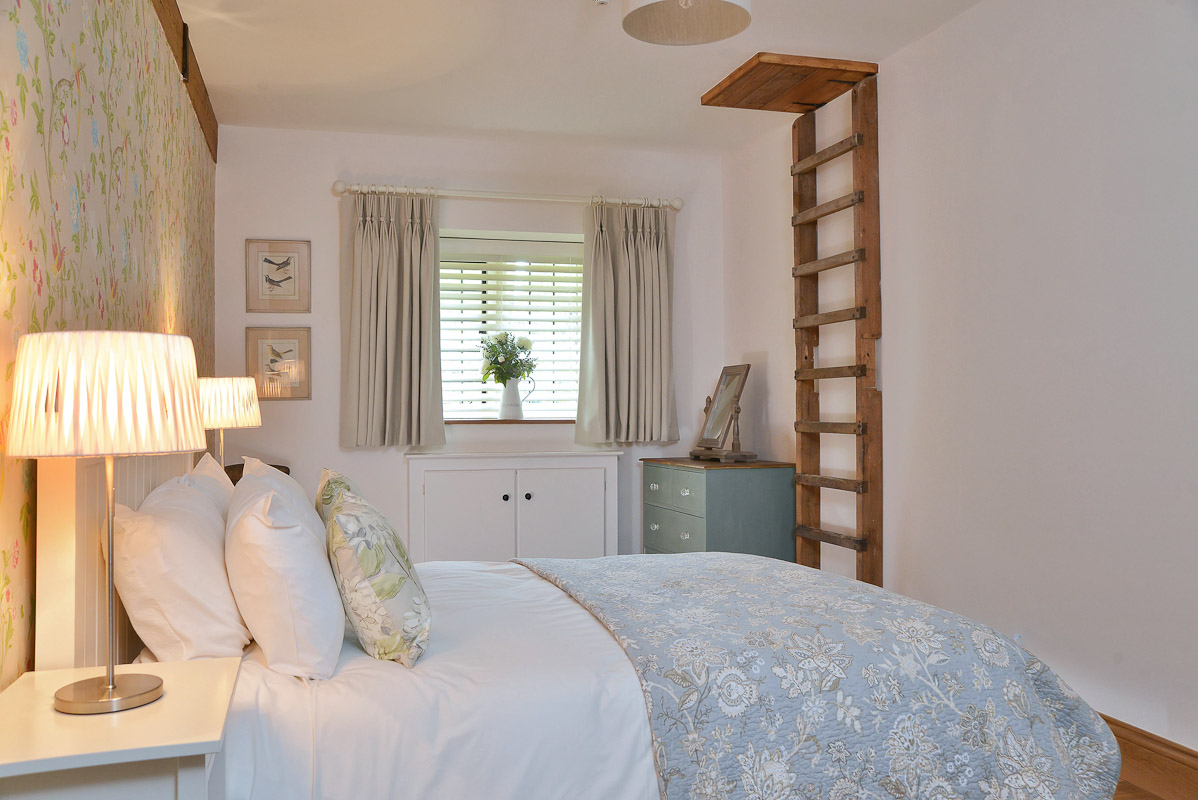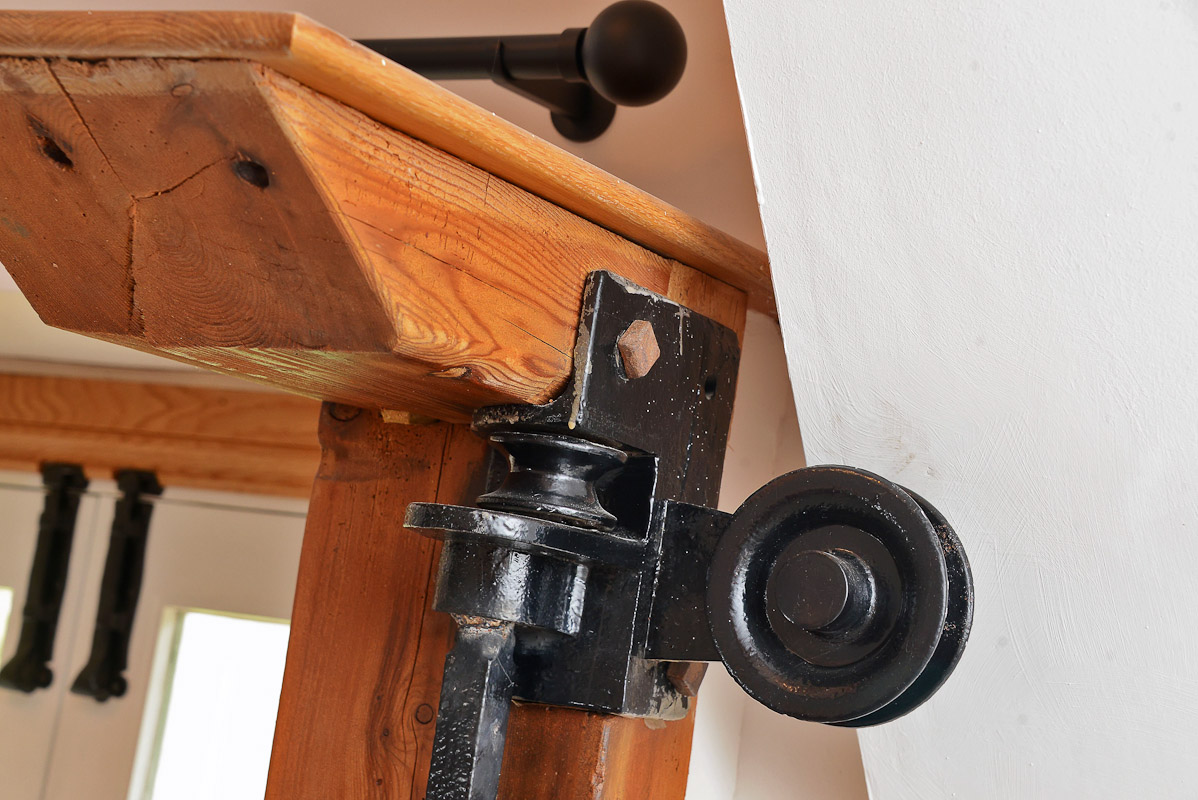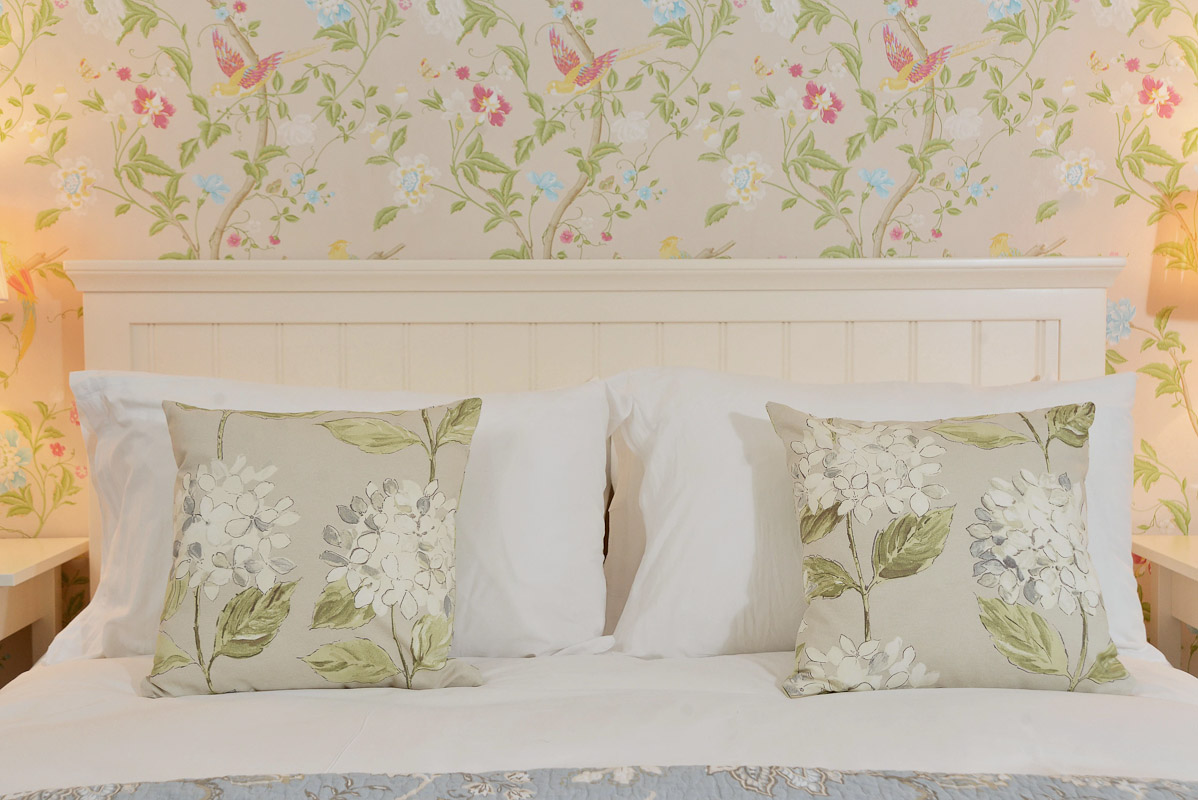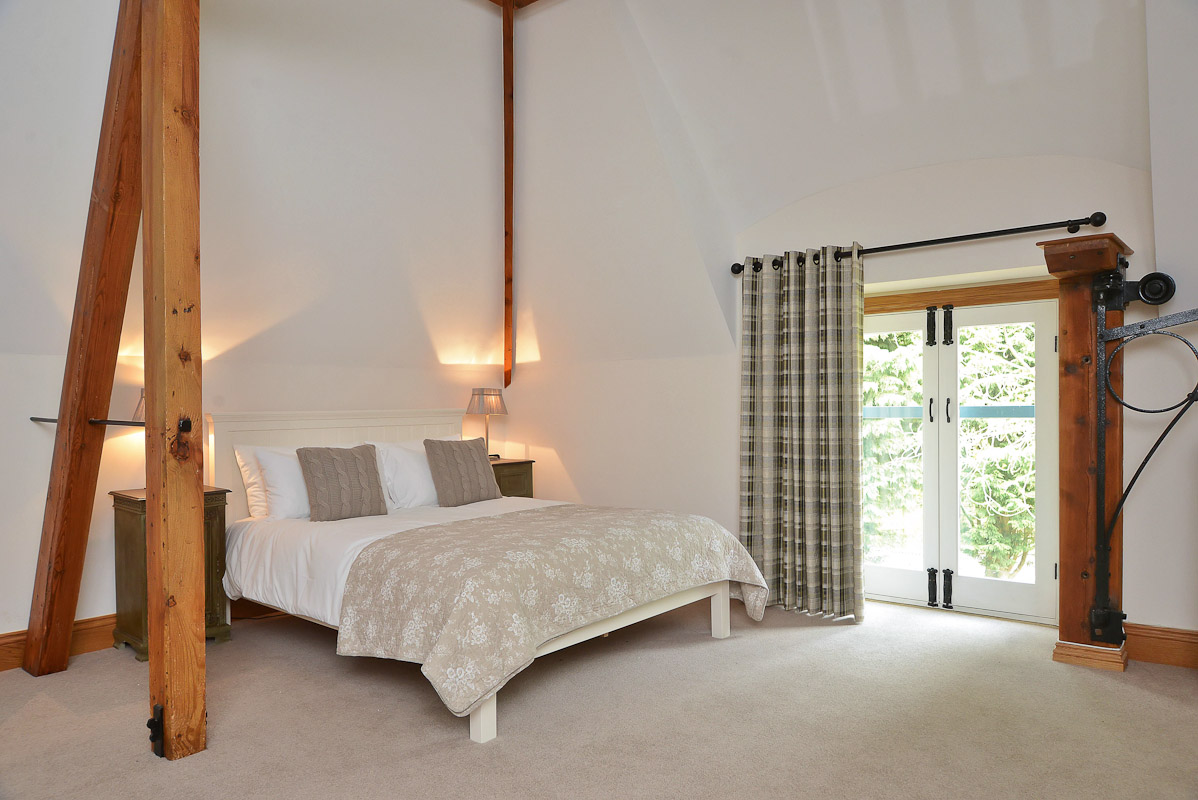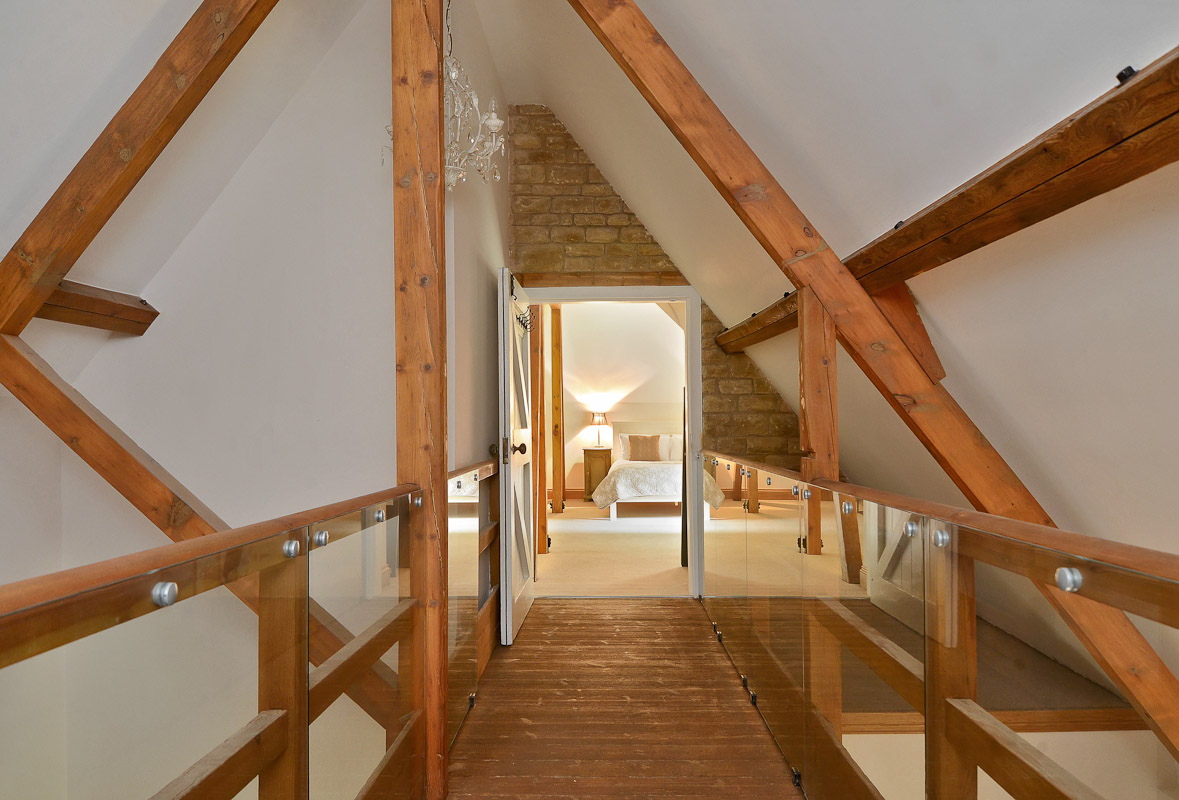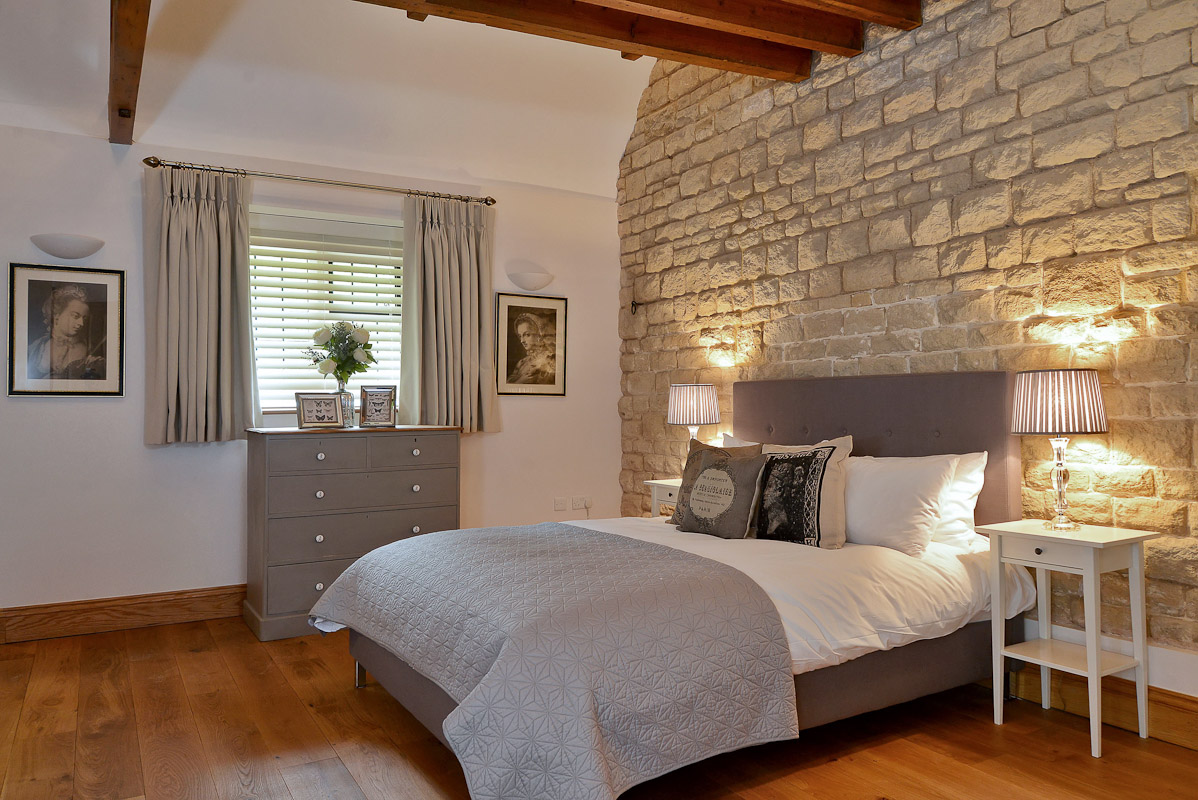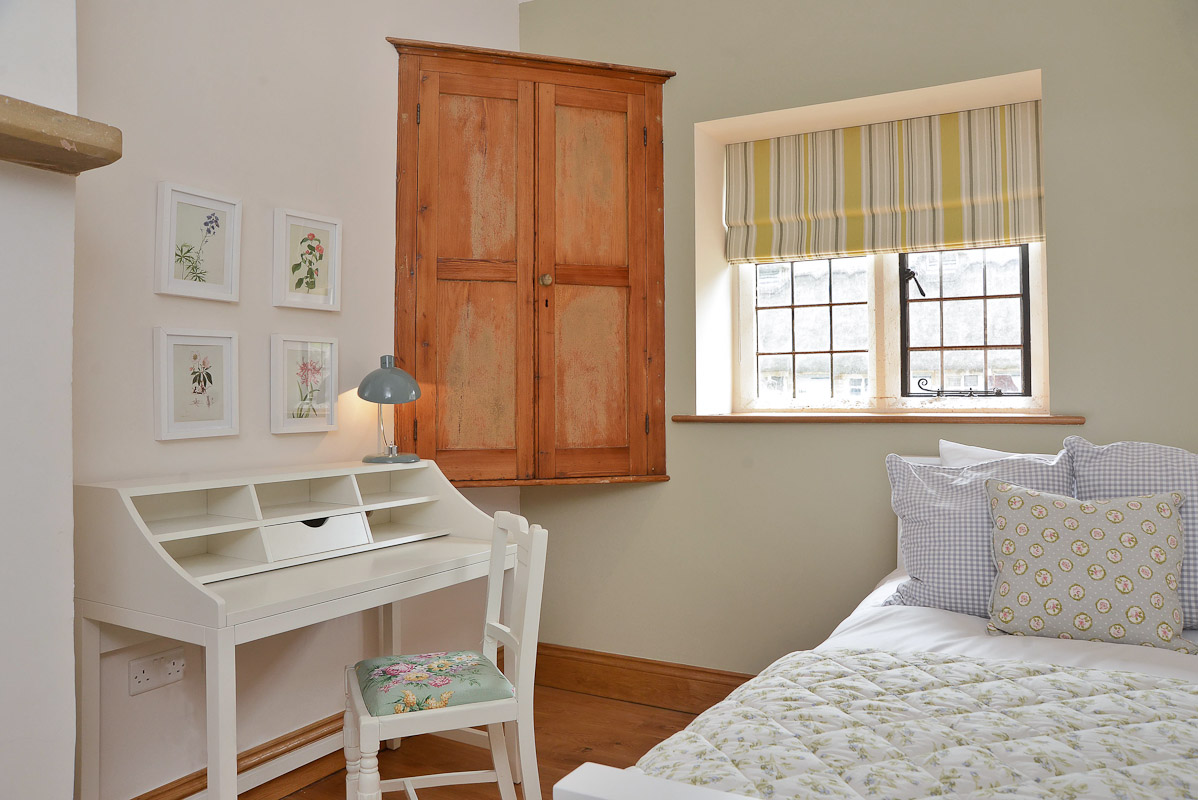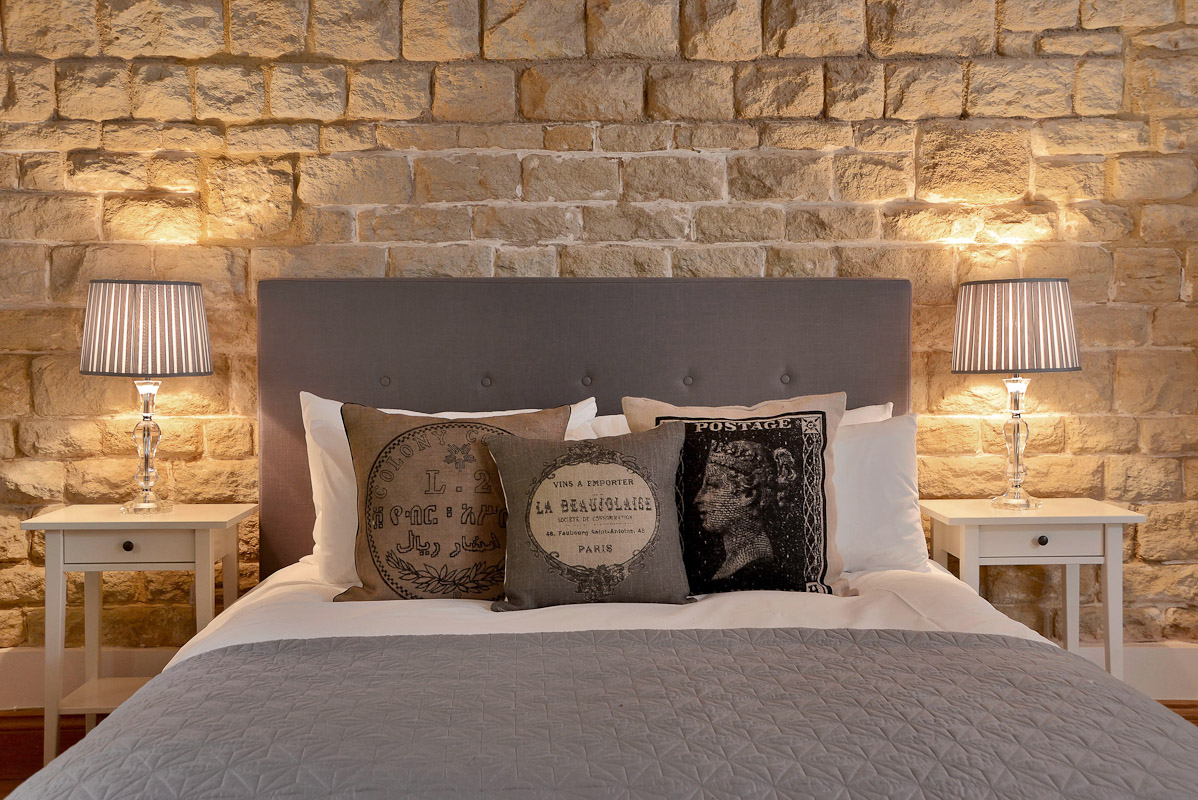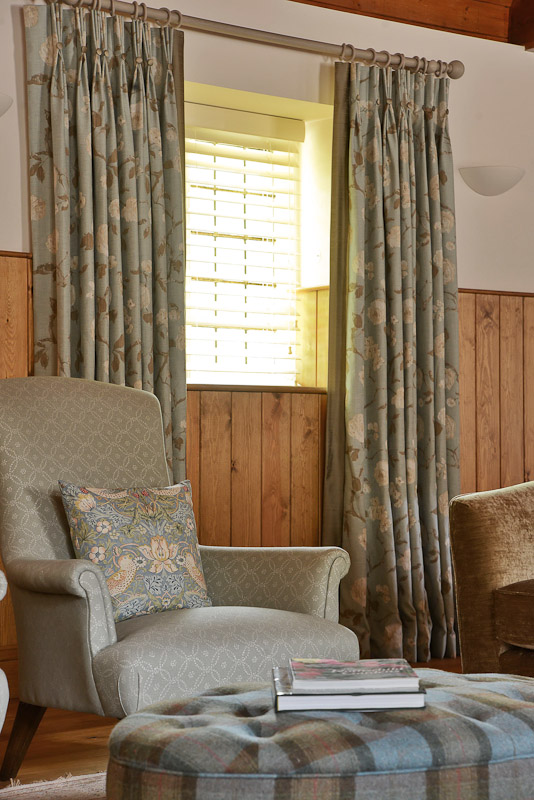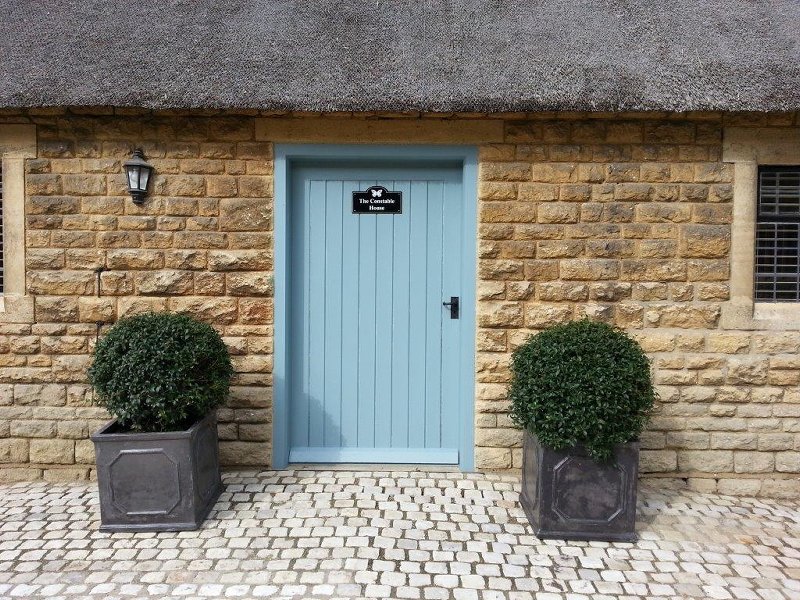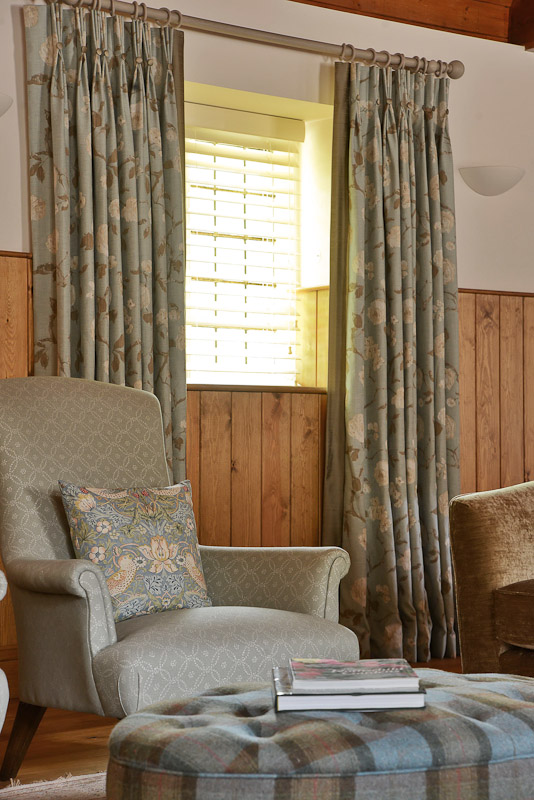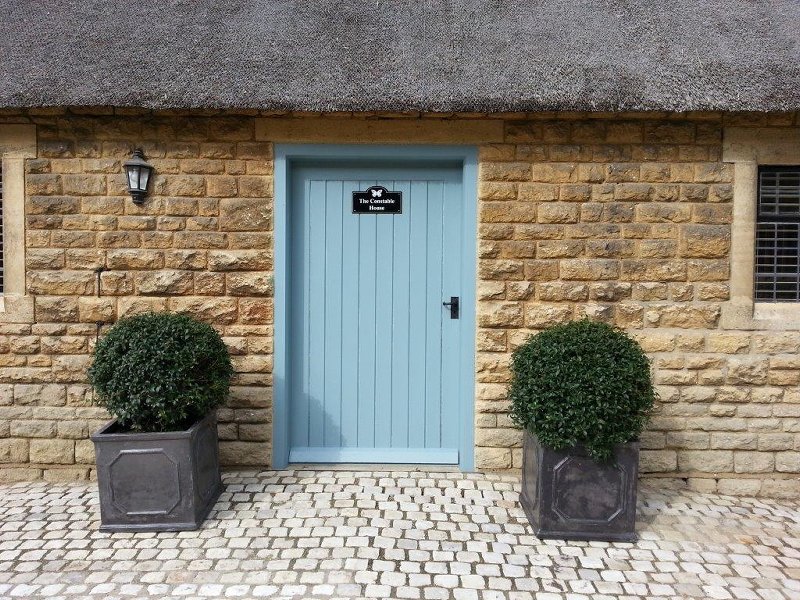 Rothschild-Dairy-WEB-PH-43
Rothschild-Dairy-WEB-PH-45
Rothschild-Dairy-WEB-PH-54
Rothschild-Dairy-WEB-PH-50
Rothschild-Dairy-WEB-PH-53
Rothschild-Dairy-WEB-PH-57
Rothschild-Dairy-WEB-PH-51
Rothschild-Dairy-WEB-PH-46
Rothschild-Dairy-WEB-PH-56
Rothschild-Dairy-WEB-PH-44
Rothschild-Dairy-WEB-PH-49
Rothschild-Dairy-WEB-PH-67
Rothschild-Dairy-WEB-PH-70
Rothschild-Dairy-WEB-PH-68
Rothschild-Dairy-WEB-PH-59
Rothschild-Dairy-WEB-PH-151
Rothschild-Dairy-WEB-PH-61
Rothschild-Dairy-WEB-PH-73
Rothschild-Dairy-WEB-PH-76
Rothschild-Dairy-WEB-PH-63
Rothschild-Dairy-WEB-PH-72
Rothschild-Dairy-WEB-PH-65
Rothschild-Dairy-WEB-PH-42
Rothschild-Dairy-WEB-PH-39
Rothschild-Dairy-WEB-PH-41
Rothschild-Dairy-WEB-PH-42
Rothschild-Dairy-WEB-PH-39
Rothschild-Dairy-WEB-PH-41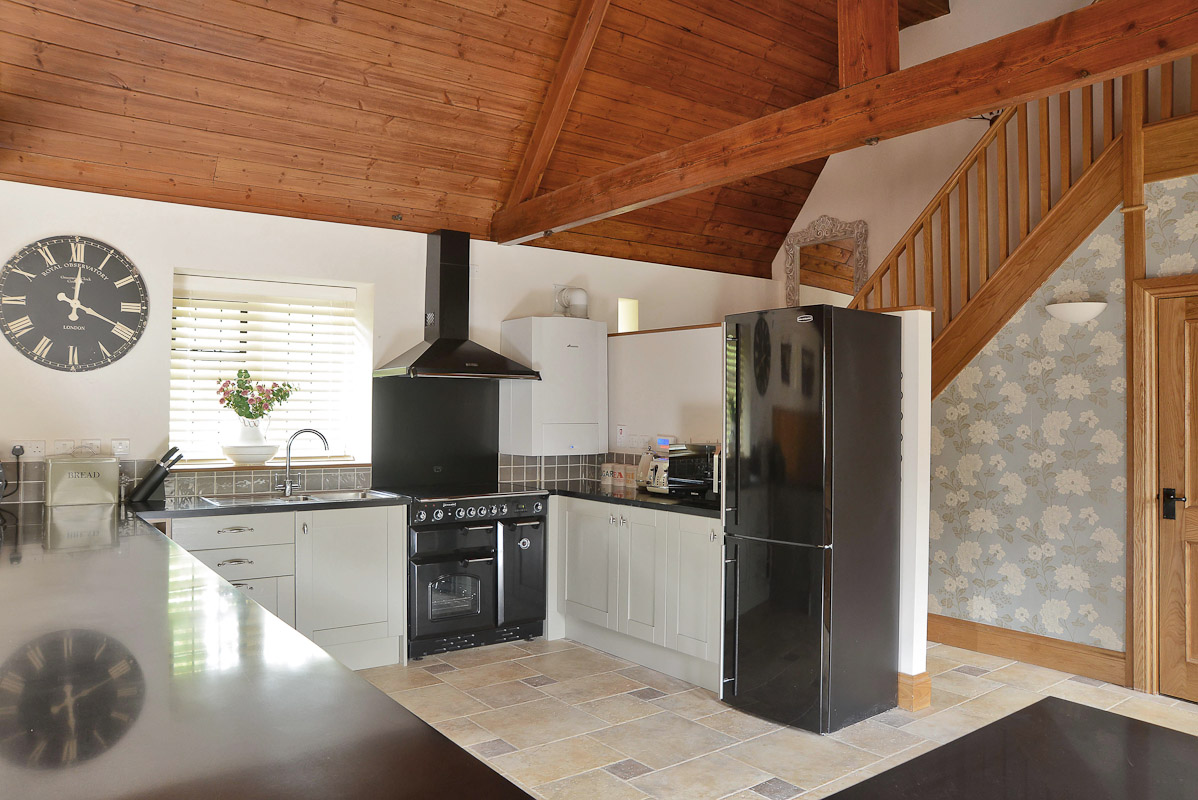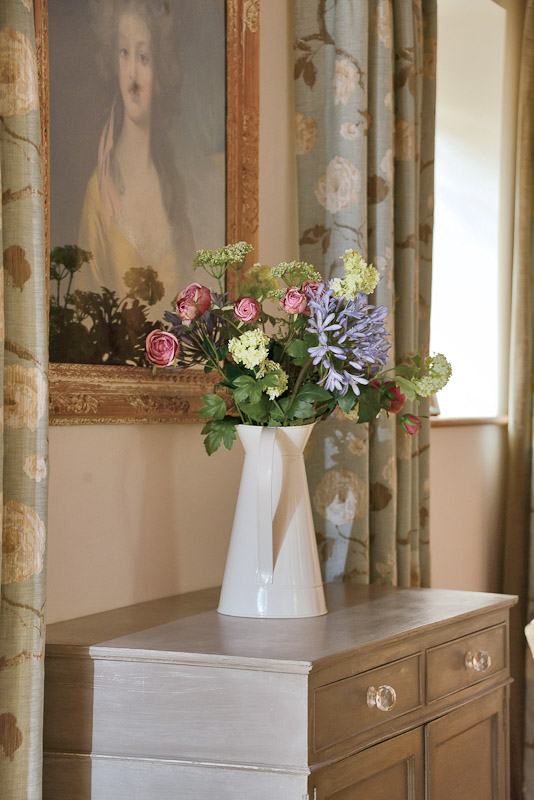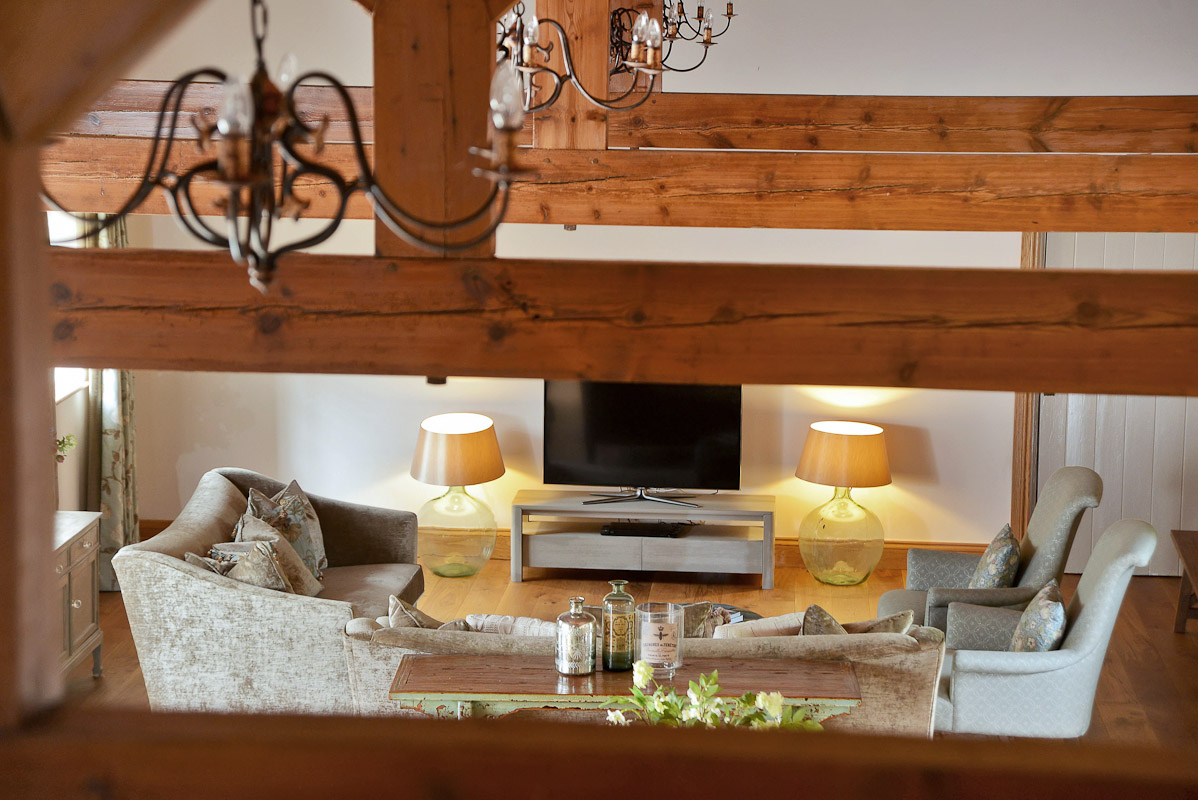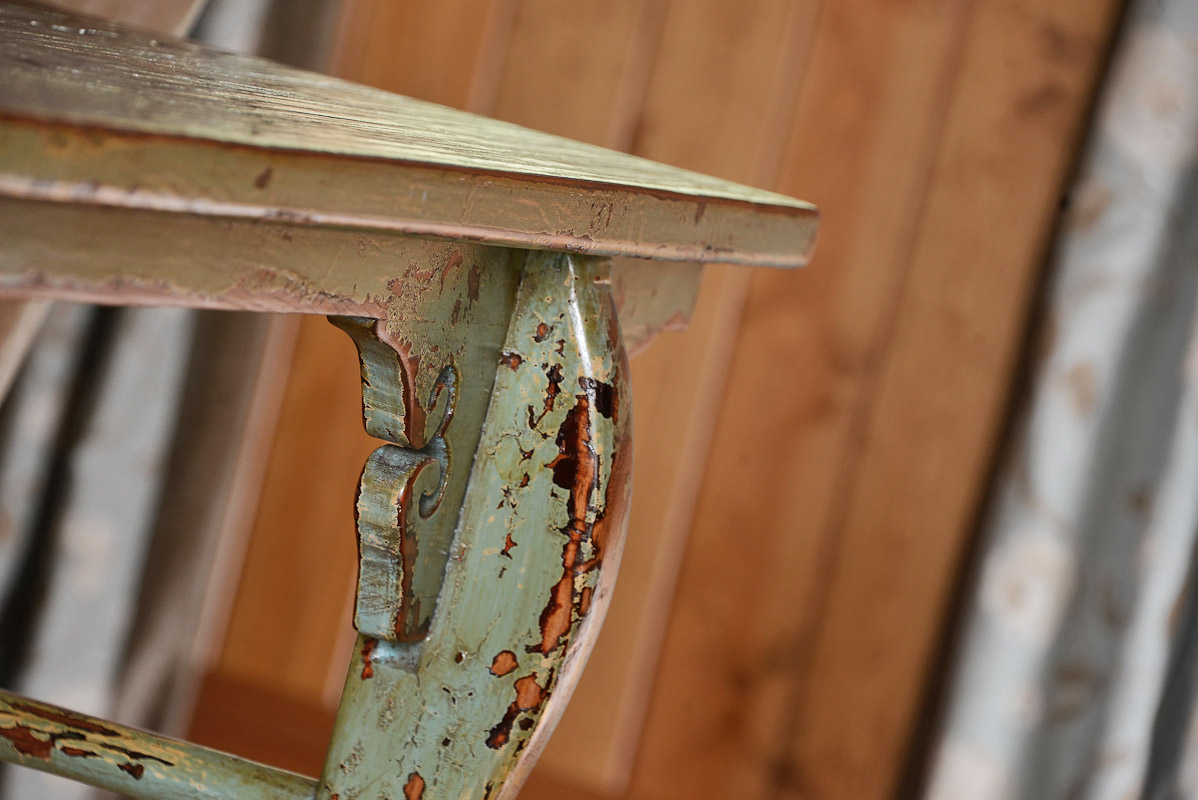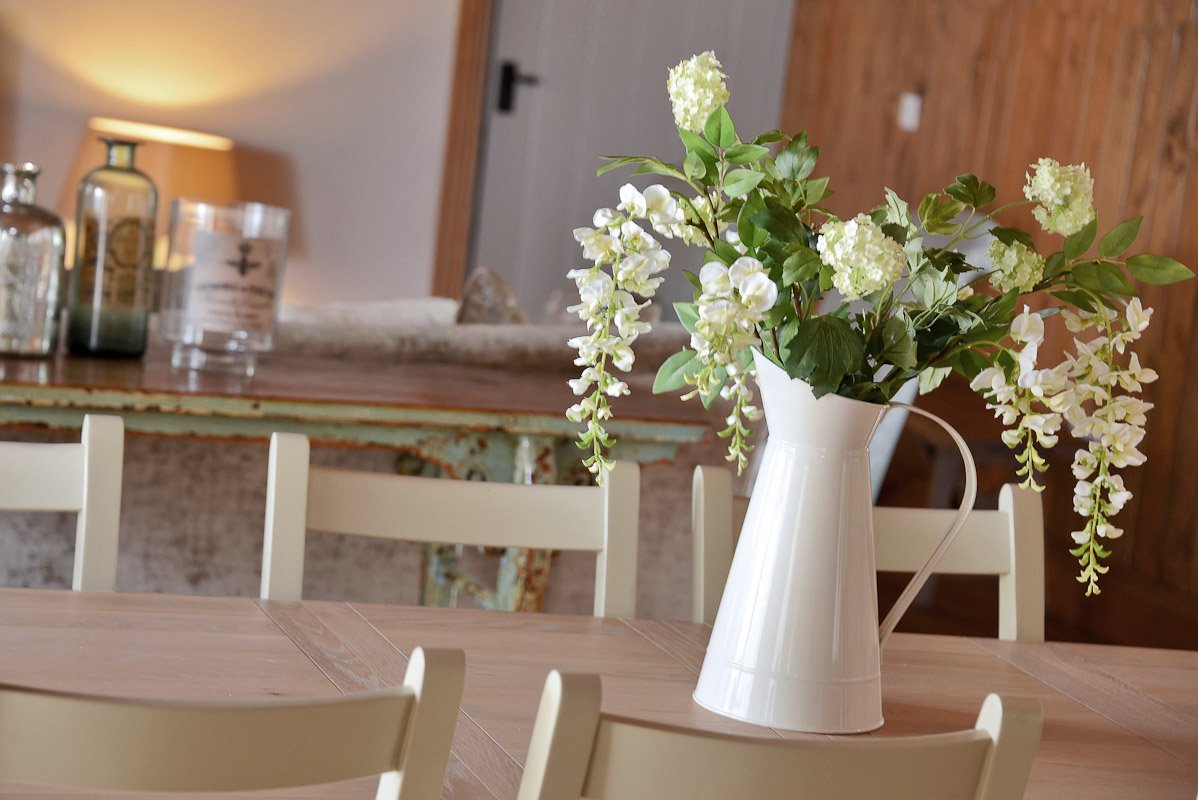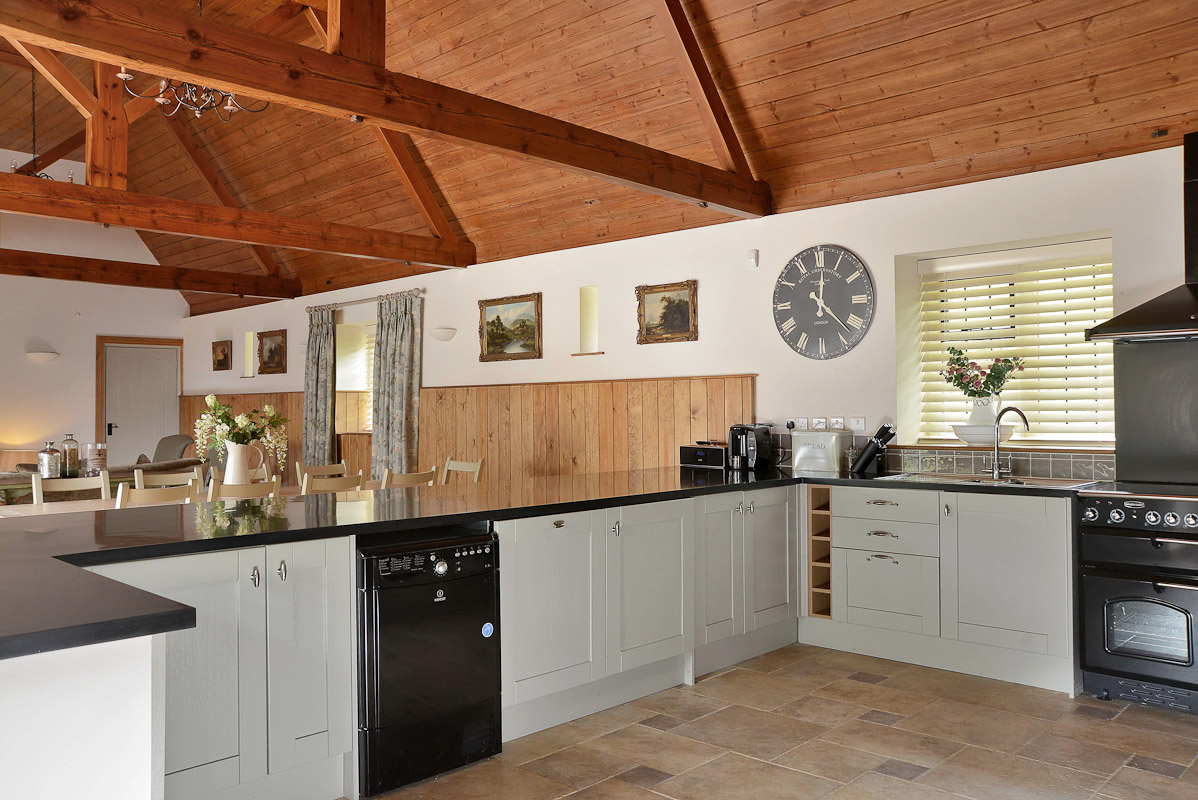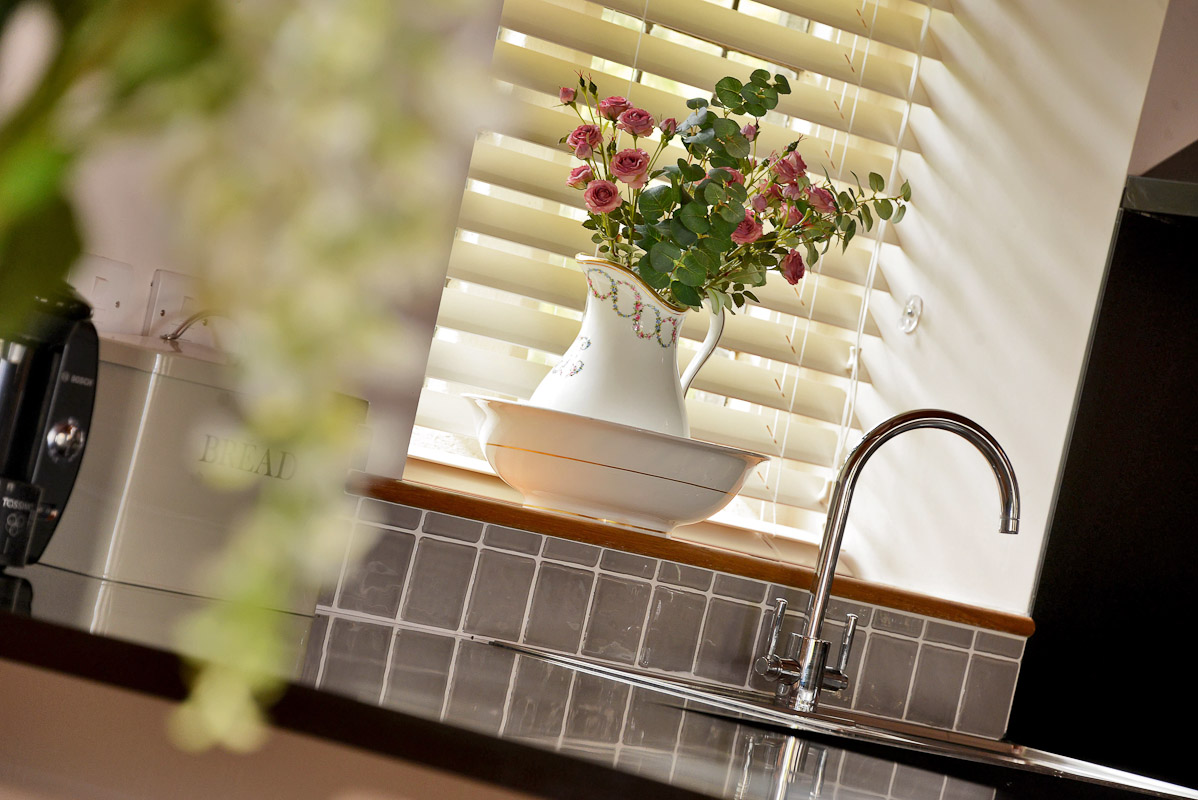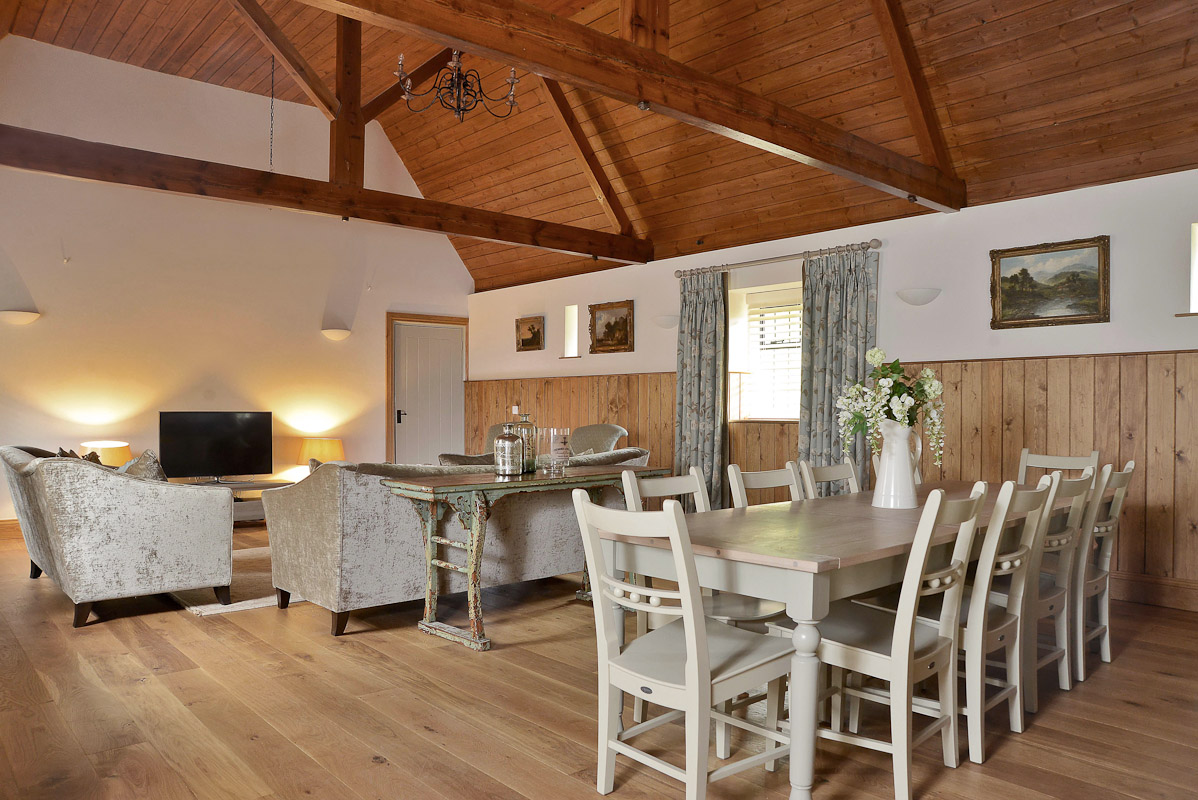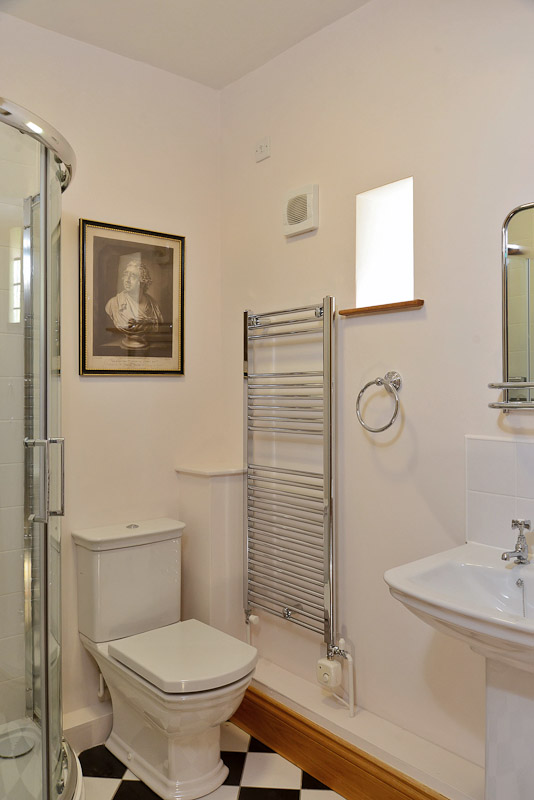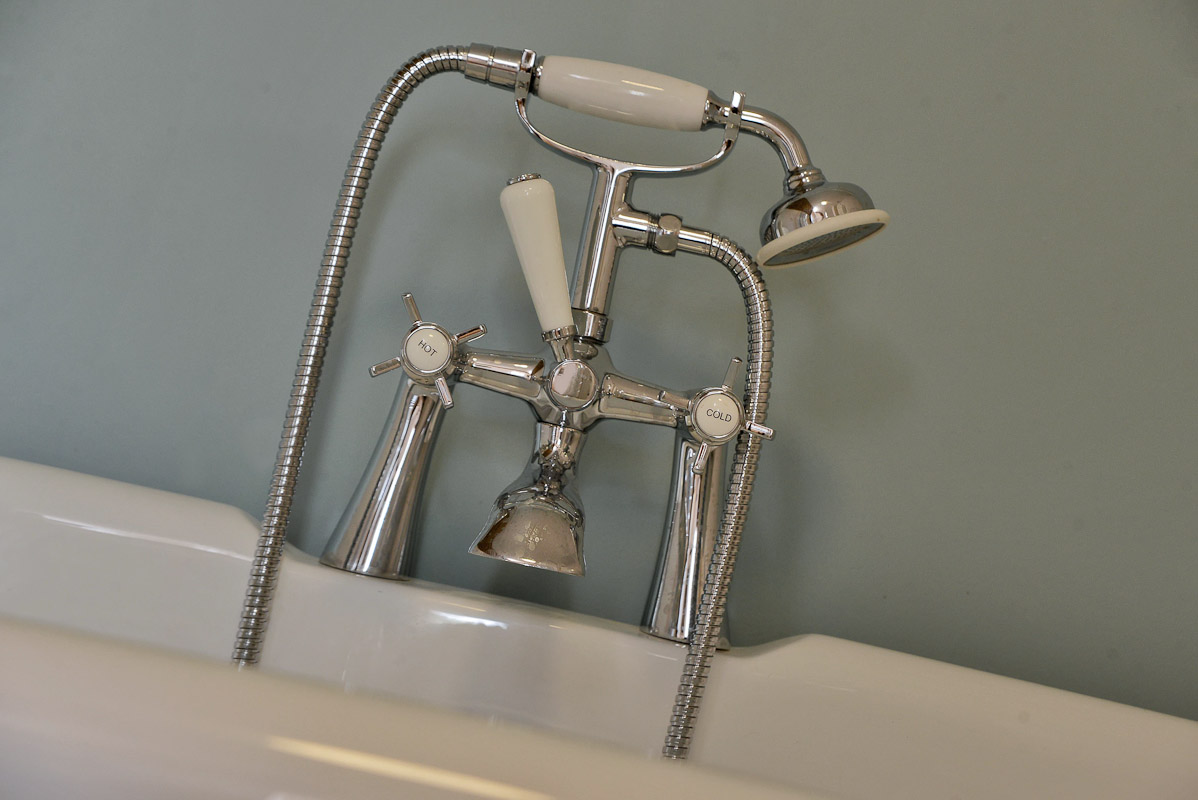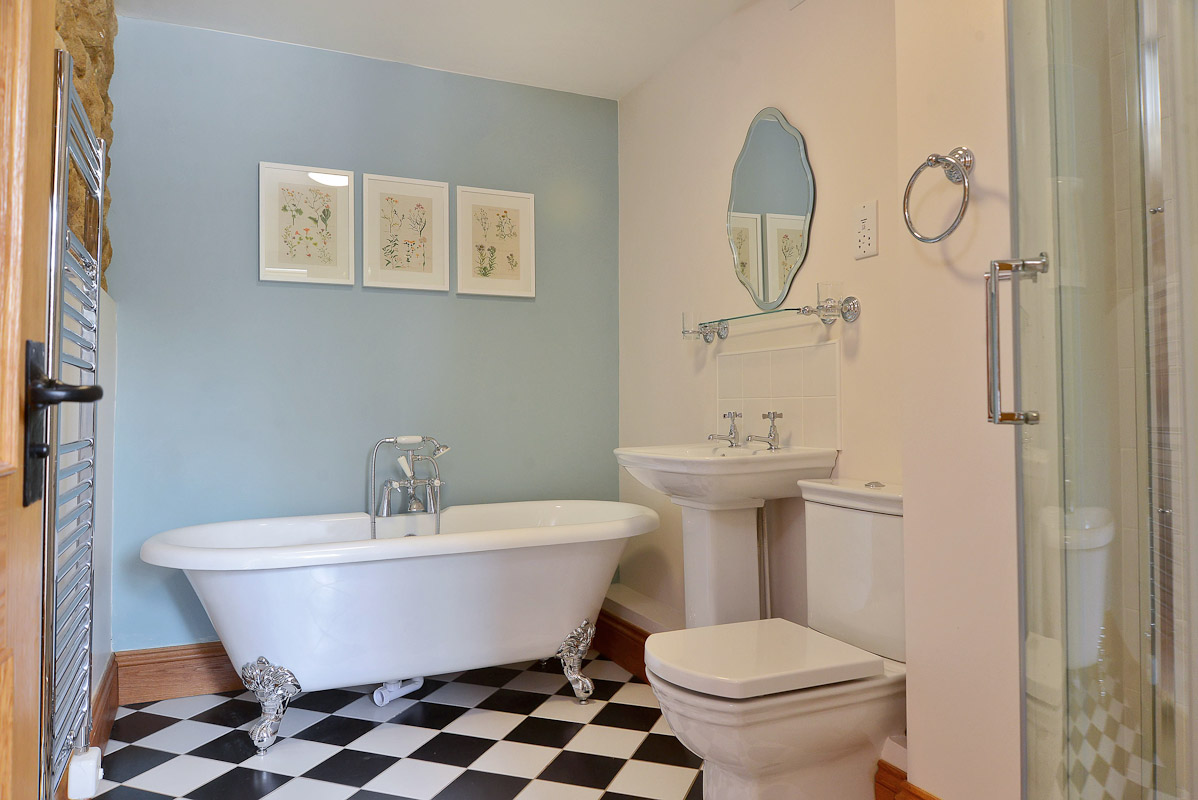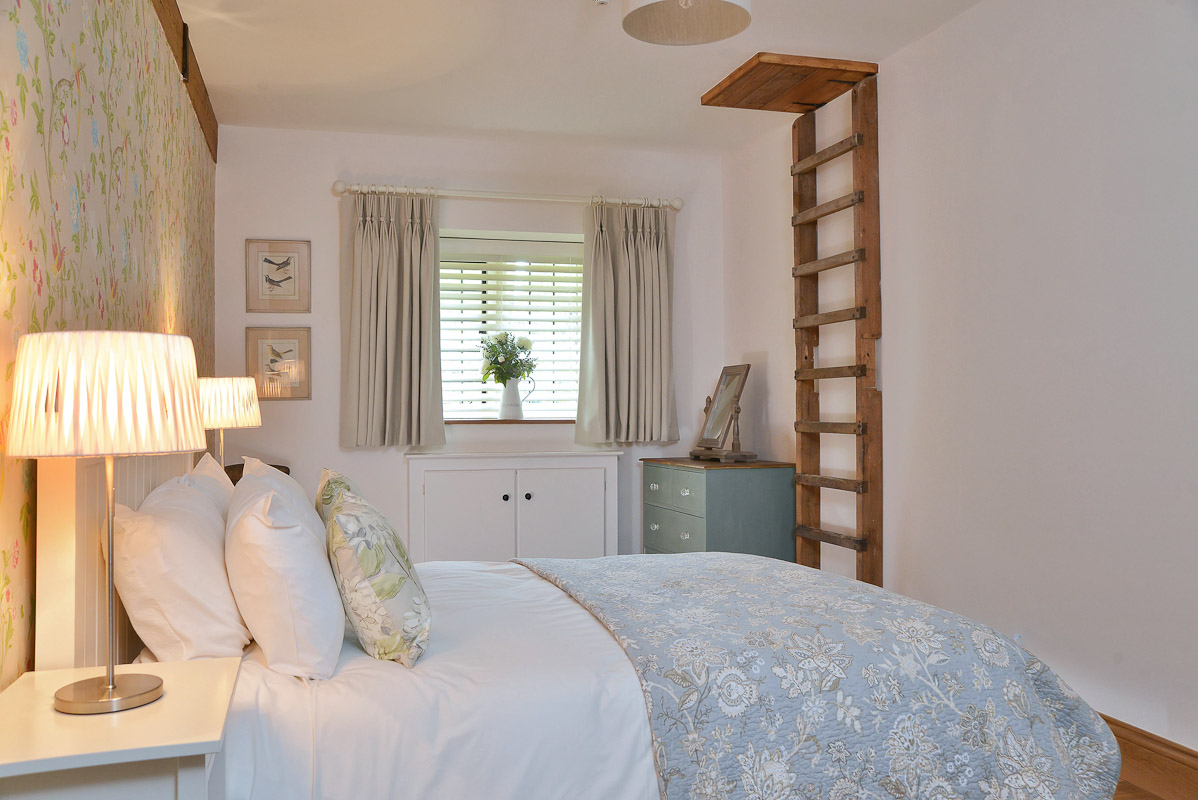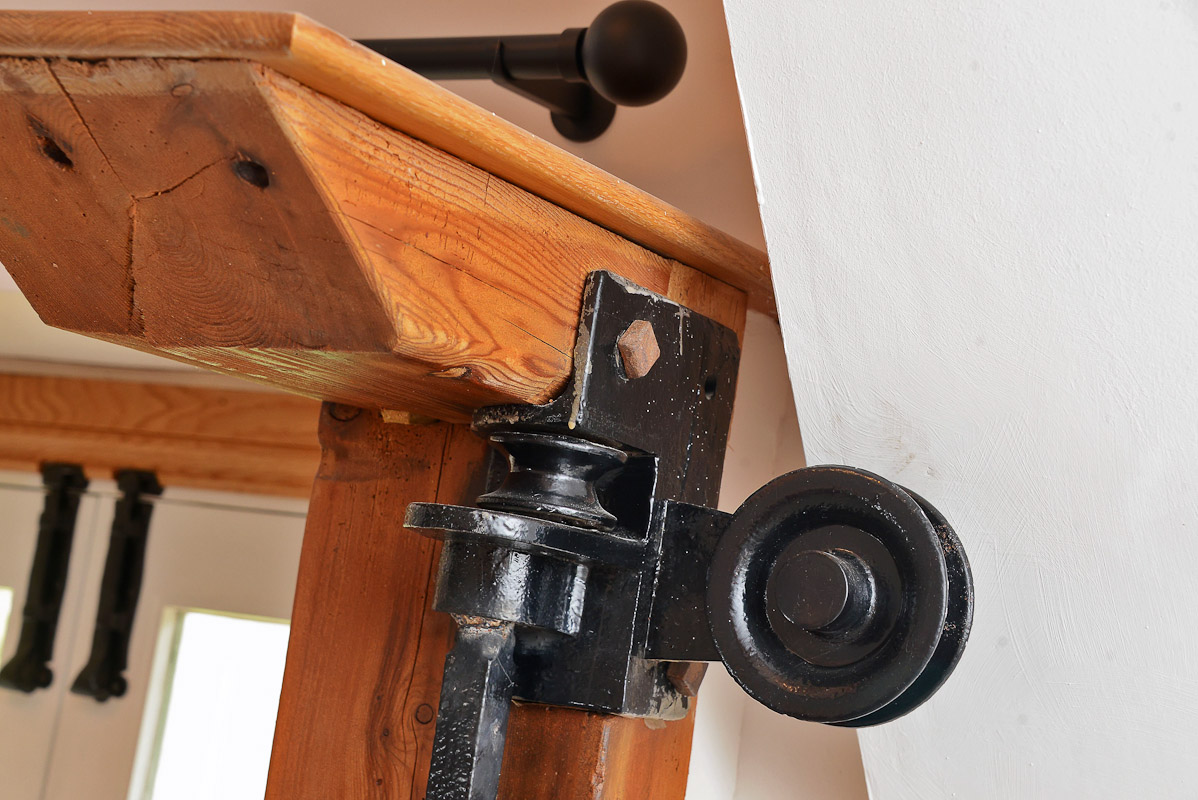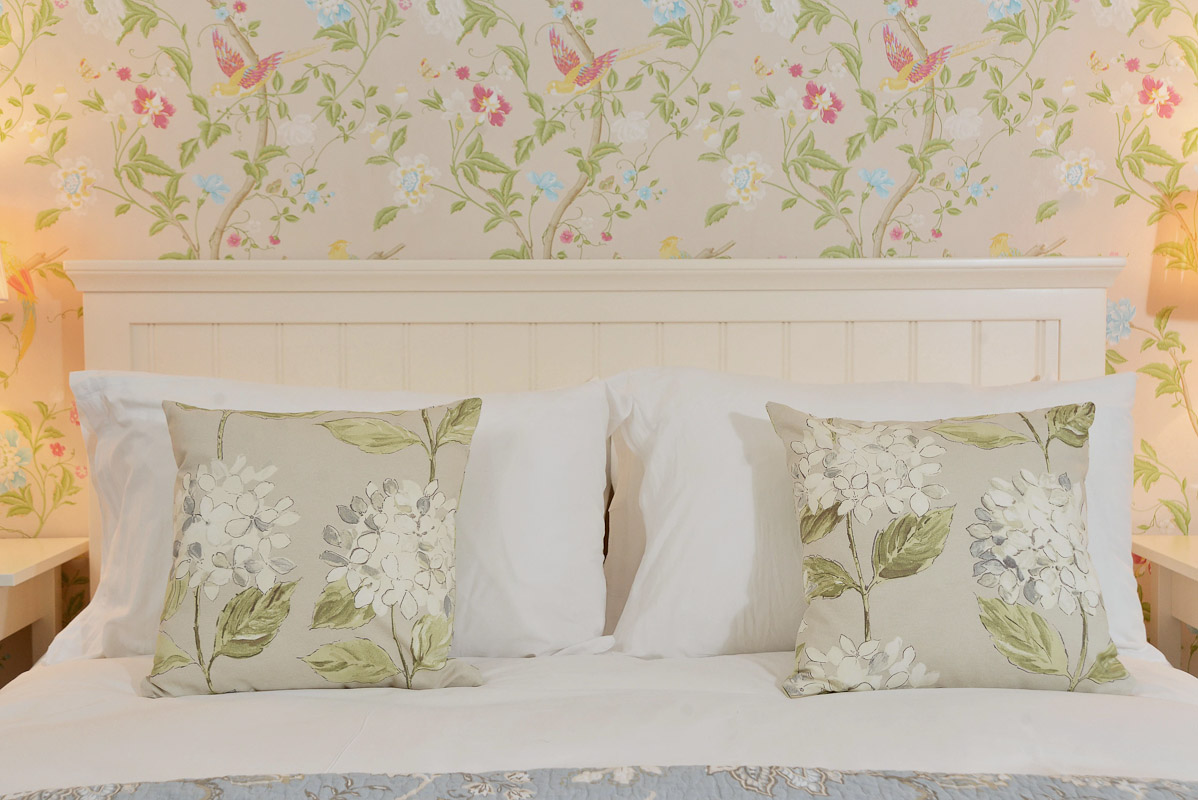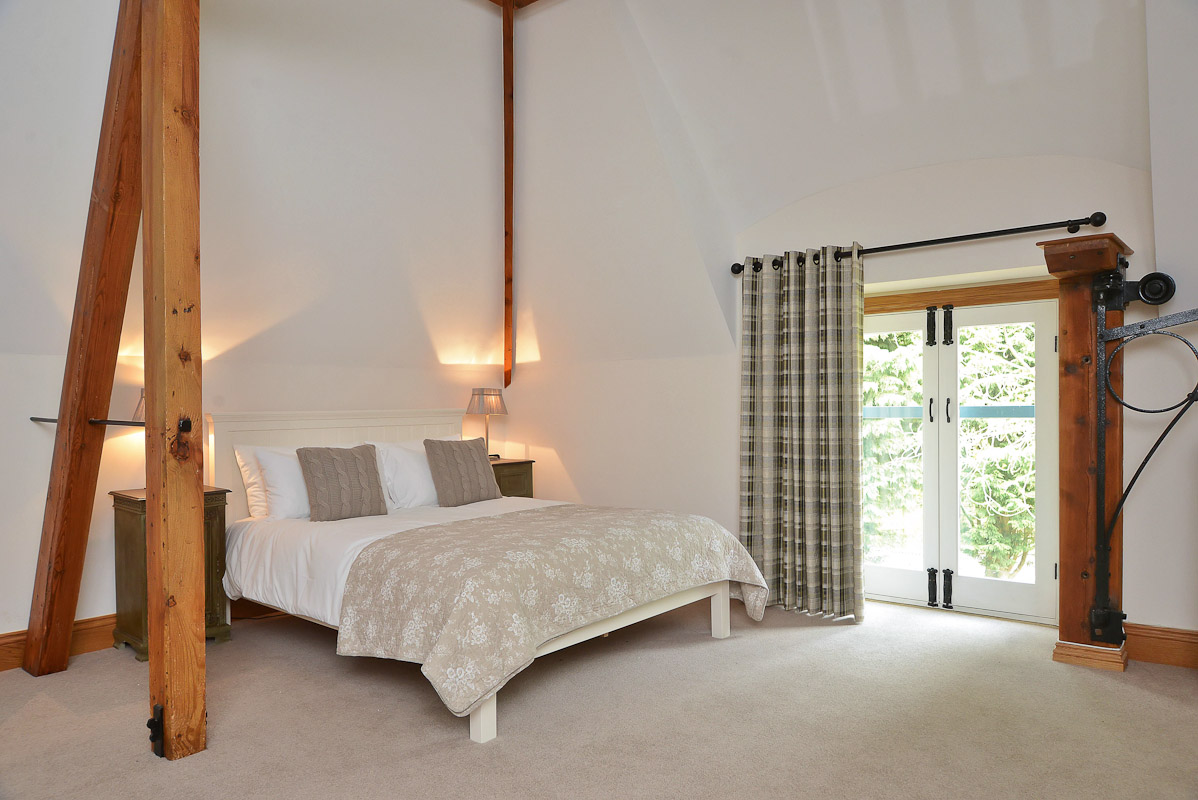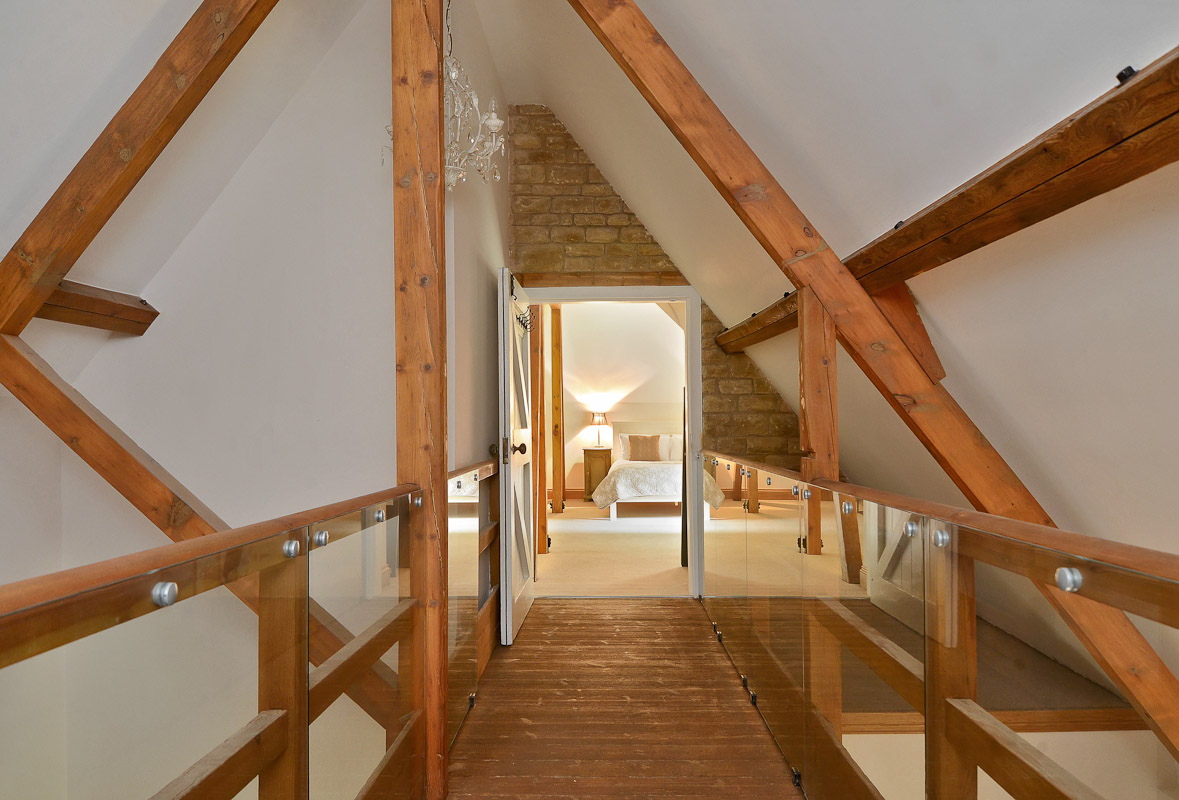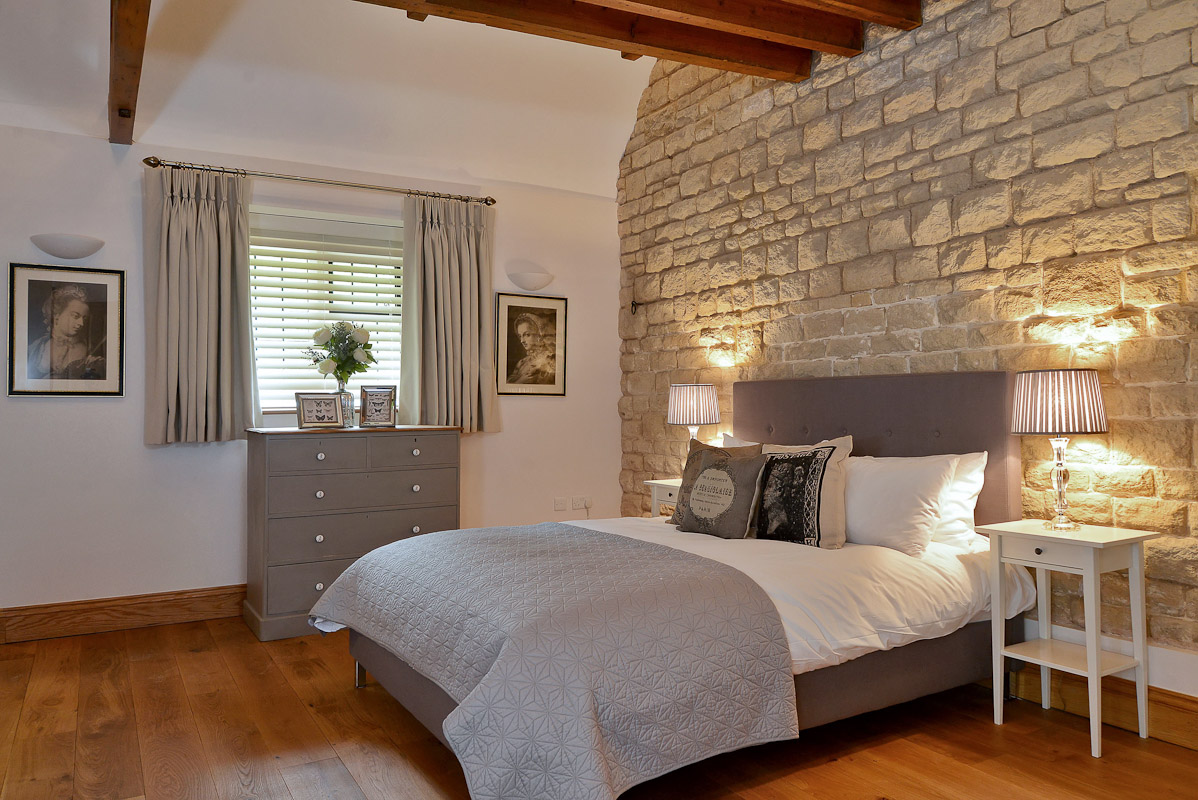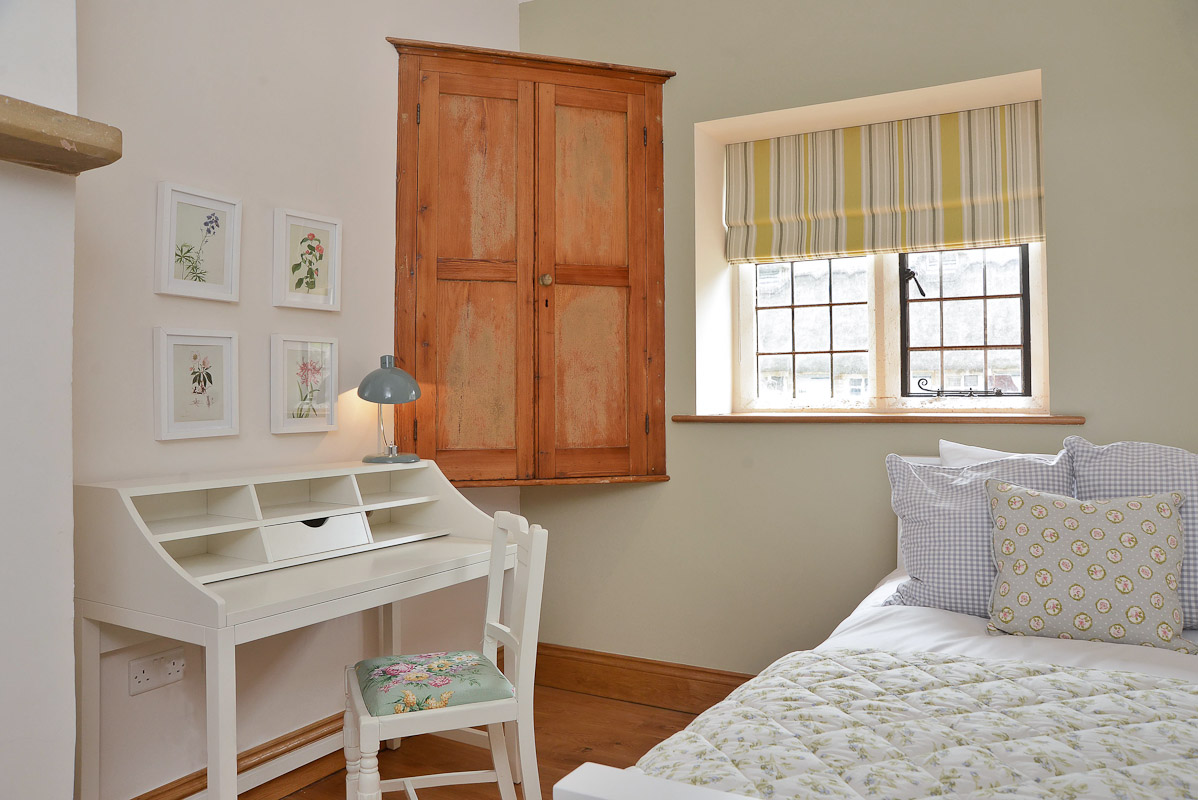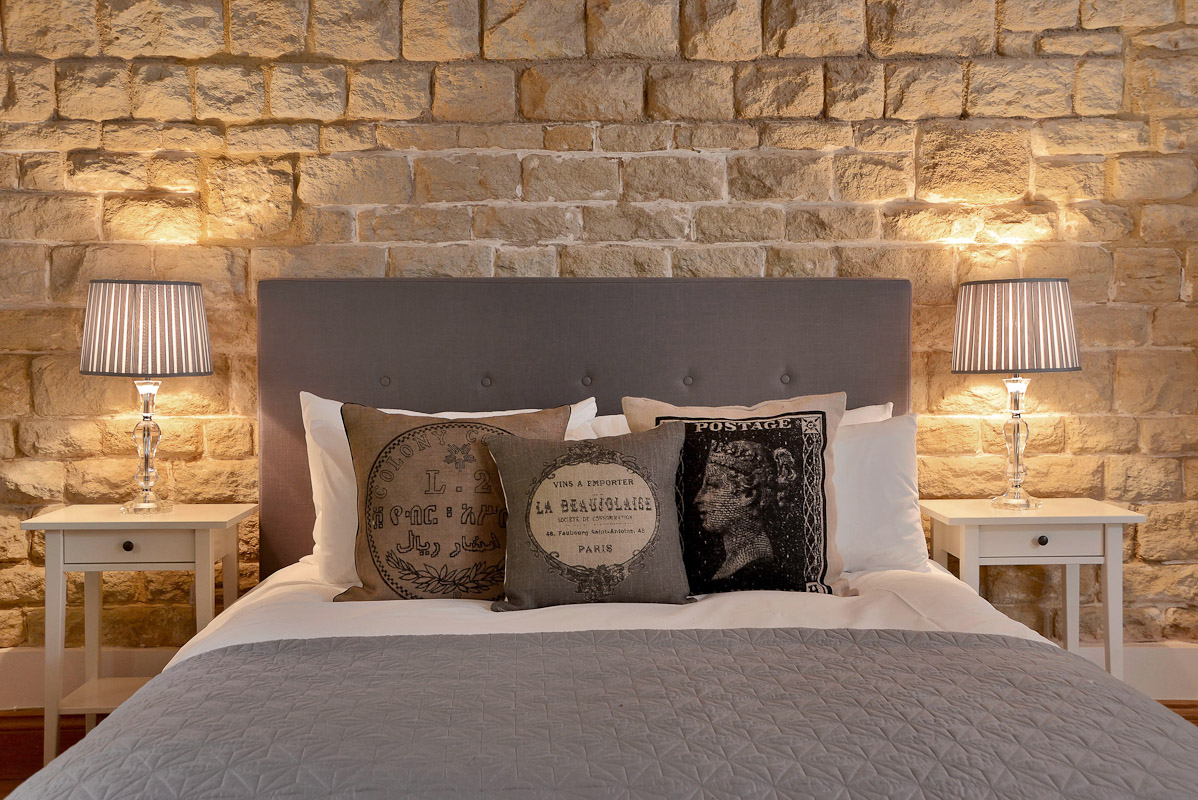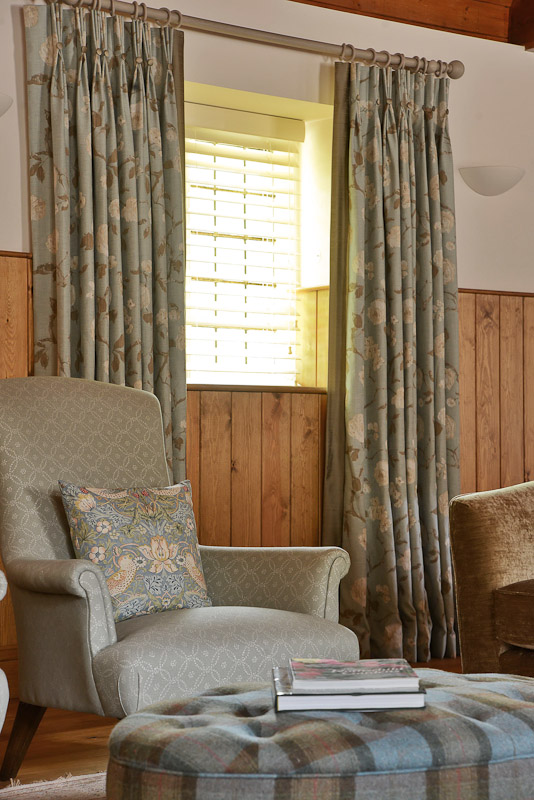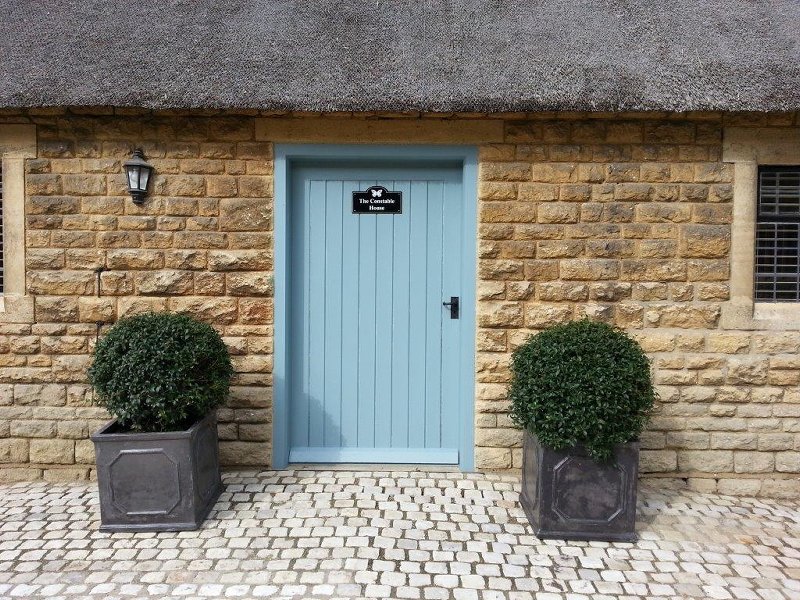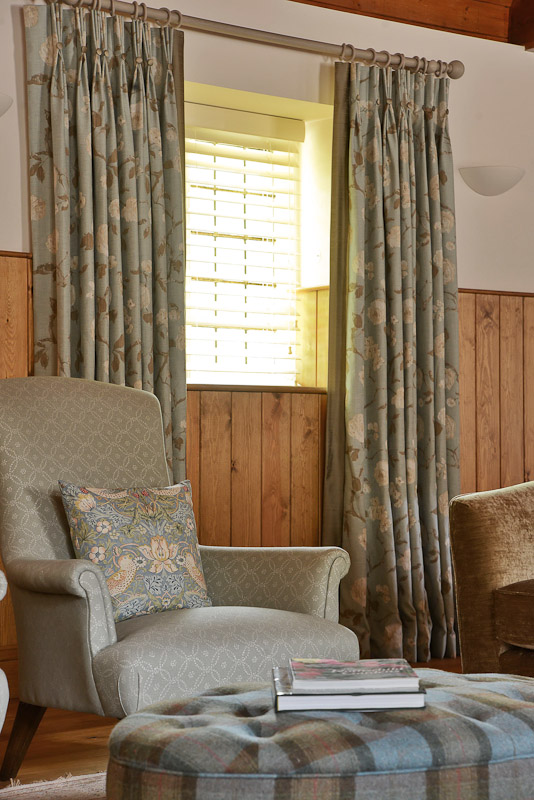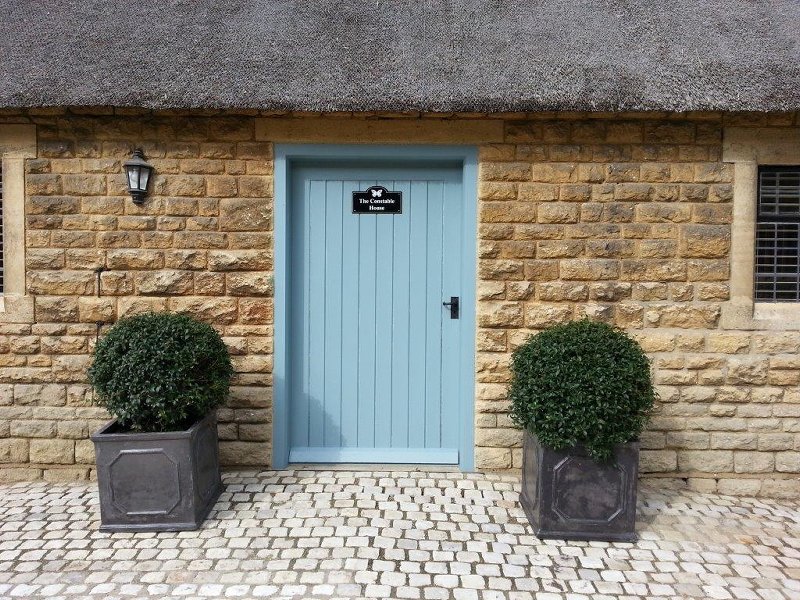 Ground Floor
Large open plan sitting / dining room (Dining table seats up to 10 people)
Open plan kitchen (kitchen counter has 6 bar-stools)
King size Bedroom with en-suite shower & WC
Single Bedroom  with en-suite shower & WC
Twin Bedroom
King size Bedroom
Large family bathroom with separate shower cubicle and roll top bath
First Floor
Beautiful large attic bedroom – large king size bed with en-suite shower & WC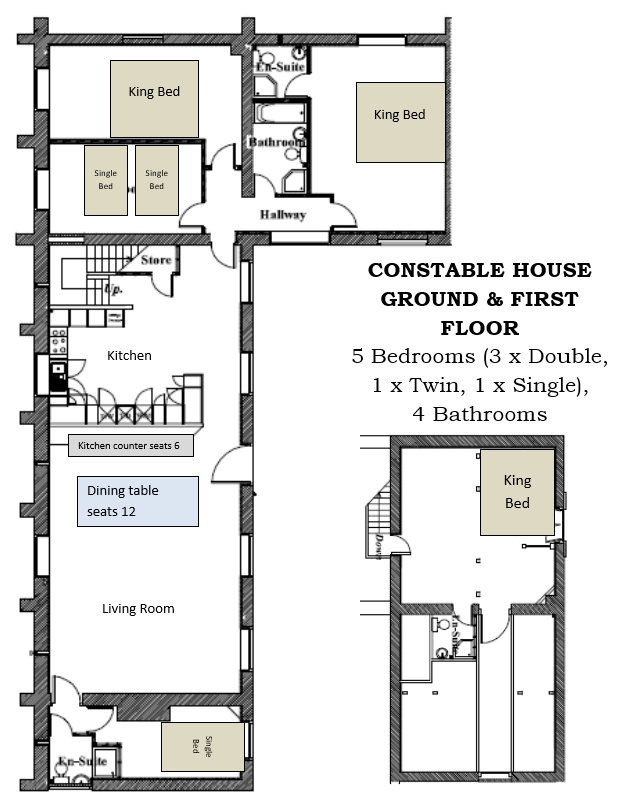 Postcode: PE8 5LZ
Prior to Arrival
Please let us know your estimated time of arrival. The property may be ready earlier than the normal 4pm check-in time. Please enquire a couple of days before. When you are circa 20 minutes from the property please call us on 01832 272264  / 07836207584
Personal Check-In
One of our team members will personally check you into the property, no matter what time it is. They will give you a quick run through on how to use the equipment in the property including heating etc and answer any questions you may have. We live on the Estate and are contactable 24hrs a day in the case of emergencies.
Breakfast Included
What better way to start off your first morning than with a delicious, locally sourced hearty breakfast – just the thing to set you up for a days walking or exploring. Your complimentary breakfast hamper includes local farm eggs, Seven Wells Butchery (Oundle) locally produced pork sausages and dry cured bacon rashers and of course a couple of cans of Heinz beans! The hamper will be in the fridge on arrival. If for some reason you would rather not have the breakfast please let us know in advance. We do not offer alternatives -but if you're not a meat eater, let us know, and we'll happily supply more eggs and beans.
All the home comforts you would expect including:
Crisp white bed linen
One bath sheet per guest
Bath mats / handtowels
Electricity / Water and Heating included in the price
Flat screen TV's in 1st floor bedroom and sitting room
Music system
DVD Player
Rangemaster Cooker
Rangemaster full size Fridge Freezer
Dishwasher
Washing Machine
Tumble Dryer
Fully equipped kitchen including toaster, microwave
Hand held blender
Nespresso Coffee Machine (we do not supply pods, pods available at most supermarkets)
Iron & Ironing board
Hairdryer
BBQ purpose built  –you need to supply your own charcoal (Guests cannot bring their own BBQ's)
Basic grocery supplies provided:
Olive Oil
Salt & Pepper
Tea bags
Instant coffee
Sugar
Dishwashing liquid
Hand soap
Dishwasher tabs
Washing machine powder / or tabs
Cling film / tinfoil
General rubbish bags
Food waste bags
Selection of cleaning products
WC rolls
Paper kitchen roll
Please Note: Stocks of these items are not replenished during your stay – these are only a few basics to get you started.
The Constable House has the use of a nearby very large communal garden / field area which includes a purpose built BBQ (you need to supply your own charcoal).
Outdoor furniture for you to use in the central courtyard.
Guests also have the use of your very own hand built traditional Shepherds Hut.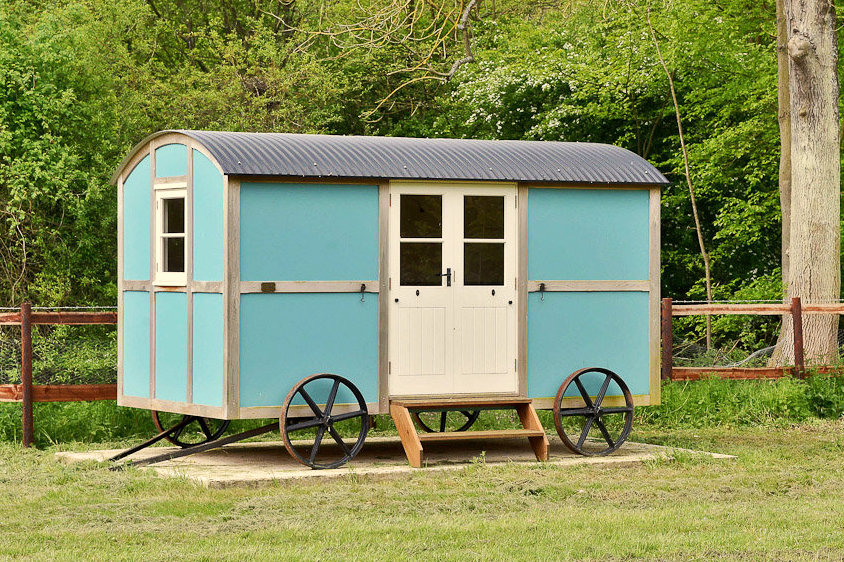 The outdoor area for Constable House is shown Pink on the plan below.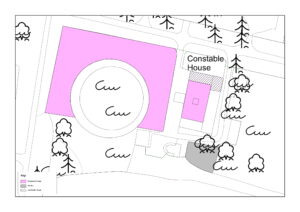 on your doorstep
Renowned for its natural beauty and an array of interesting buildings, Ashton Wold is comprised of residential properties, holiday accommodation, agricultural land and a working farm. Ashton Wold is a private estate and perfect for :
Walking
Cycling
Bird Watching
Flora & Fauna appreciation
Picnics
The Cricket Field: is available to all holiday makers to use and includes an assortment of games eg. table tennis, rounders, cricket, croquet, balls, frisbees etc
Each house contains a booklet with some historical facts re. each house in Ashton Wold (most of which are listed), the countryside and Miriam Rothschild.
Art Galleries (please request viewings prior to your stay)
You will find a map inside your welcome folder showing the areas holiday makers are welcome to explore. Please keep within these boundaries – if you have any questions or queries please ask. Guests are expected to follow the country code.
*NEW* - We now offer clay pigeon shooting on the Estate!
*NEW* - A beautifully restored Horsebox Bar! Hire the bar to make your event extra special. There is an option to stock and man the bar yourself - great for those on a budget. 
personal check-in
One of our team members will personally check you into the property, no matter what time it is. They will give you a quick run through on how to use the equipment in the property including heating etc and answer any questions you may have. The management team on the Estate  are contactable 24hrs a day in the case of emergencies. On the day of arrival please call us when you are 20 minutes away on 07836 207584 or 01832 272264
breakfast included
What better way to start off your first morning than with a delicious, locally sourced hearty breakfast – just the thing to set you up for a days walking or exploring. Your complimentary breakfast items include local farm eggs, Seven Wells Butchery (Oundle) locally produced pork sausages and dry cured bacon rashers. We always deliver the breakfast items prior to your arrival.
If for some reason you would rather not have the breakfast please let us know in advance. We do not offer alternatives eg. vegetarian / gluten free but may be able add more farm eggs instead.
WIFI / PHONE SIGNAL
The Estate has recently been fitted with fibre optic broadband. Wifi is generally good and guests are welcome to use the facility free of charge. Mobile phone signals can be weak in some areas.
woodland walk
We have created a beautiful meandering woodland walk (see map in the welcome book) which also includes the following:
A designated "DIY DEN" area complete with everything you need to build your own DEN. Add on to existing dens or take them apart to create your own.
"BUG BARRACKS" – how many creepy crawlies can you spot!
For believers only……can you find the SECRET FAIRY GARDEN?
THE GRATITUDE TREE - what are you thankful for? Your welcome to come to the Estate Office (at the Cricket Pavilion 9am-5pm) and collect a wooden disc to hang on the tree.
If you take any photos that you don't mind us sharing under our "Visitors Photos" please email them to us or you can Whatsapp them to 07831855206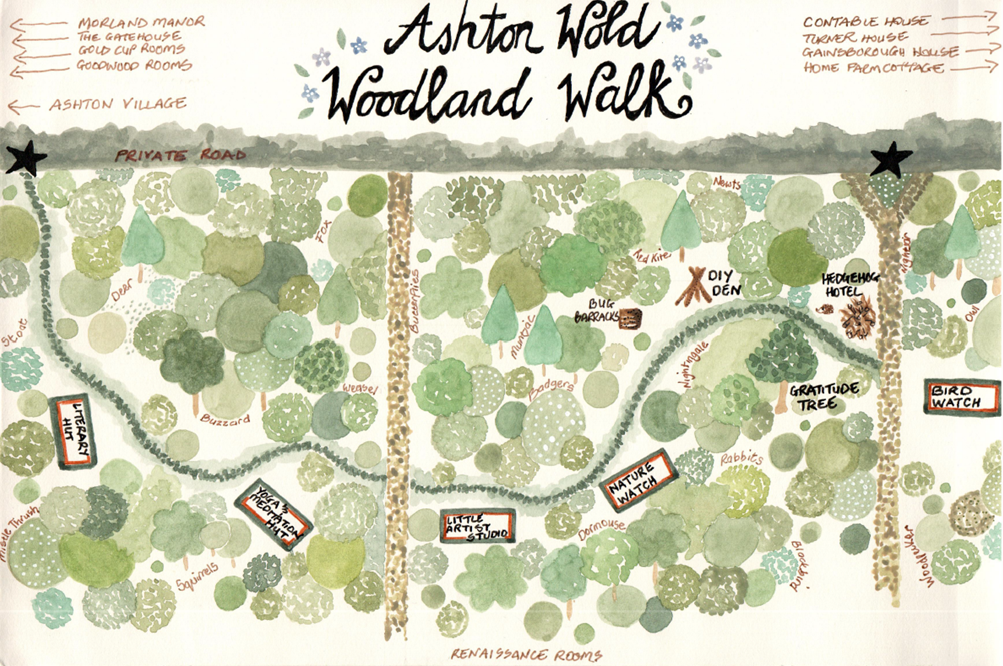 themed shepherd huts
Little Artist Studio – complete with watercolours / water /brushes / paper and crayons. (Children under adult supervision)
Nature Hut – complete with British wildlife reference books / binoculars and seating – relax and see what passes by. This area is known for badgers, foxes and deer.
Literary Hut –Space to relax and write your first novel – comfy armchair / desk and inspiration
Yoga & Meditation Hut – complete with mats & pouffes….relax and breathe.
Bird Watch Hut  – for all the bird lovers, British bird reference books, binoculars and chairs
Now for the boring bits:
Visitors must not enter the woodland areas during adverse weather conditions eg. strong winds, heavy rains or storms.
Visitors must not smoke in the area and campfires must not be lit.
Careful consideration should always be taken on this uneven terrain and all woodland propose hazards and you will not be monitored.
clay pigeon shooting
Groups of 4: £160 (£40 per person) 
circa 1 1/2 to 2 hours
Hire of Gun
Safety Equipment
20 clays and 20 cartridges per person
Groups of 4 or more: £160 for the first 4 and £35 for each extra person eg. Group of 8 – £300 (Split into 2 groups of four and four), Group of 10 – £370 (Split into 2 groups of five and five)
No children under the age of 10 and children over the age of 10 must be accompanied by a parent.
No alcohol to be consumed during the above.
Danny Sumpter is a qualified instructor and has years of experience. He is extremely knowledgeable about local wildlife so more than happy to answer any questions you may have.
Prices above are for visitors staying in one of our holiday houses. Please enquire about prices for non-guests.
(not just a) Bird walk
Danny Sumpter is extremely knowledgeable when it comes to local birds..... and he's always there to help ....for example helping to catch a Nightjar flew into a guests house, or a cheeky peacock that decided to sit on a guests dining room table! 
Take a walk with Danny and take advantage of his vast knowledge on the various critters / birds / animals living in our local woodlands.
Don't forget to ask Danny how you can tell which direction is north just by looking at a cow pat in a field!
£10 per person (minimum 6 people) for a circa 90 minute exploration of the woodlands.
seven wells butchery
orders of over £50 delivered to your holiday house
Seven Wells Farm Foods, bringing to you the finest quality, traditionally reared local farm produce. Seven Wells Farm Foods produce quality beef cattle for that 'full of flavour' eating quality. All animals are born and bred on family farms, locally slaughtered, traditionally hung and prepared by a first class team of butchers at Seven Wells Family Butchers of Oundle.
Three farming families joined together to supply their finest home grown produce direct from their farms to local families and businesses in the Oundle area, and the name Seven Wells comes from the Seven Wells farm at Stoke Doyle just outside Oundle where many of the cattle are raised.
Seven Wells is now  by Robert and Sally Knight. Both Robert and Sally are always on hand to give you advice and let you know what delicious, locally sourced products they have in stock. Please contract them direct: [email protected]  / Tel: 01832 273522
lutton farm shop
Lutton Farm sells fruit to members of the public direct from our pack house in Lutton near Oundle, the shop is typically open 8am to 5pm, 7 days a week from May to October (although please check before you come in the first week of May and the last week of October to avoid disappointment).
Prices and sizes of the punnets vary throughout the season depending on availability and weather conditions.
We have promotions throughout different periods of the season (in times of abundance), which are an excellent way of stocking up the freezer up for winter, or for the annual jam making session.
Telephone: 01832 273300
To keep up to date with our availability and pricing, visit our facebook page
local taxi
Robert Ferrari (Bob): 07702391424
Karaoke
There's a superstar in all of us so why not have a Karaoke night!. We have a great entertainer that will come and host a Karaoke evening at your property. Price: £180 for a 3 hour period. He will play disco / background music in between to get everyone in the mood!  Its a great way to get everyone involved and is suitable for all ages. Please email contact us re. availability.
canoeing & kayaking
Located by the beautiful River Nene at Oundle Wharf - Nene Extreme Adventures have canoes, kayaks, inflatables and SUPs available for hire (either in advance or on the day).
Boats can be hired by the hour or by the day for longer trips. You could go for a leisurely paddle for an hour or make a day of it and paddle up the Nene towards Wadenhoe or Fotheringhay for a picnic on the banks of the river.
All life jackets and equipment are provided and the staff at Nene Extreme Adventures will ensure that you are happily and safely installed in your canoes before sending you off.
Nene Extreme Adventures are also happy to arrange bespoke packages for your group, where the canoes can be dropped off and collected at other points along the river.  Please contact them direct with any enquiries. [email protected]
the platter co.
At the Platter Co. we create gourmet grazing platter boards & boxes ideal for any occasion. Using locally sourced produce when available every platter is a work of art. All our platters are made fresh on the day of your event and delivered to you.
Sally will create something to suit your taste / the style of the event and budget  - the dessert platters are amazing!
www.facebook.com/theplatterco.co.uk
Contact Sally on: 07933 107717
Nyama Catering
Experts in anything cooked over flames: Argentine Asado, Portuguese Churrasco, Italian Wood Fired Pizzas, Thai Sticky BBQ, Mexican Tacos, Indian Tandoor, South African Braai, English Lamb & Hog Roasts, American Bar-B-Ques.
www.nyama-catering.co.uk/services
Tel: 01491 873 560
*They also have veggie options - BBQ's are not only for meat eaters. Have a look at their brochure.....if it doesn't make you instantly drool nothing will! Note from Carol Maibaum, Director OHL Limited.....South African born and a braai enthusiast!
beetroot catering
Local Catering Company
Established in 2010, Beetroot has been providing professional catering services to clients from all over the UK. Whether it is your wedding, family party or corporate event, you'll want it to run smoothly. Our reputation is for providing an outstanding level of personal service and for producing beautifully presented, great tasting food.
Keith, Amanda, Lizzie and Simon – as well as our team of chefs and event staff – will communicate closely with you from the outset. Whether you already know what you want, or need advice on where to start, Beetroot are here to help. We can deliver prepared meals to the holiday house or be there on hand to cook or cater to your party.
Freephone: 08448 221735  Tel: (07921) 672076
Email: [email protected]
The Charles Rothschild Walled Garden
The Walled Garden is a secluded area of considerable natural beauty, soon available for the pleasure of holidaymakers: this is an aesthetic experience rather than a "real estate" experience because the walled garden is of simple form, but of considerable elegance and harmony.
The Walled Garden is considered to be of heritage importance and enjoys Grade II listed status.  In the heyday of the Rothschild family, the area would have been full of exquisite cultivated plants and vegetables, grown for the delectation of the Hon Charles Rothschild, his family and friends, and his staff.  The present concept is a wildflower garden replete with fruit trees. An indication of time passing is that the nearby Bothy used to have circa 15 gardeners – now soon to be the Miriam Manor Hotel!  The somewhat magnificent residence of the Head Gardener is now an holiday residence "Greenwood Manor".
The Walled Garden was designed as a suntrap and as an horticultural microclimate- the Southern Wall is flanked externally by a picturesque row of potting sheds – also Grade II listed.  These delightful little structures will soon fulfil a diverse array of touristic attractions. The potting sheds retain their original layout, examples of the painstaking work required of the 19th Century gardens - one now exists for tourists.
Everything about the Walled Garden bears the hallmark of the aesthetic sentiments and wealth of one of England's richest and most accomplished men, the Hon Charles Rothschild, scientist, horticulturist, banker and flea enthusiast! Please read about Xenopsylla cheopis Rothschild, the plague flea, named after the Hon Charles Rothschild!.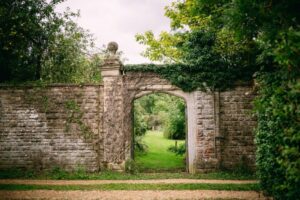 A plan showing the location of the Walled Garden can be found in the Welcome Booklet - There is only one point of entry, namely via the exquisite wrought iron gate at point 'A' on the attached plan.
No unaccompanied children are permitted in the Walled Gardens. Dogs of the permitted variety under – at all times – the control of an adult, (preferably the owner) are permitted.
for the love of art
Ashton Estate Country holidays is a provider of much more than just accommodation – your holiday accommodation houses many beautiful works of art and you may purchase (subject to contract) any and all paintings, sculptures, ceramics, art objects and so forth – just enquire to OHL Limited re. prices. Have a look at our new art website: http://www.ashtonholidaysfineart.co.uk This website is part of our art/holiday business showing the art in situ for our Visitors to enjoy. Descriptions and prices can be found on the website but please note the website only holds a very small amount of all the works of art. The works of arts are displayed in our various holiday houses – so that you can "live with the artwork" and evaluate it, over at least a few days. Your holiday residence constitutes a unique viewing platform. Tours of the various art gallery / holiday houses can be arranged subject to availability.
live music
Guido is an internationally experienced and talented solo entertainer providing superb live music perfect for that special occasion. Whether you would like soft background music or dancing music – Guido can cater to all your needs. He has an extensive playlist ensuring that there's a wide range of music suitable for any occassion from 50's /60's /70's /80's / Rock / Ballads / Dance.  Phone Guido to discuss prices and availability 07836207584 or email [email protected]
YOGA AT THE PROPERTY
Barefoot Yoga offer private one-on-one and small group yoga sessions at your property. Charlotte completed her Yoga Teaching Diploma at Camyoga in Cambridge and is a registered yoga teacher with the International Yoga Alliance. Barefoot yoga is not only about enjoying the many benefits of yoga, but also a retreat from everyday life where you can have  some 'me' time.  The emphasis is on healthy alignment, breath awareness and inviting students to listen to their bodies. Numbers are kept purposefully small and classes are suitable for students of any age and experience who wish to practice gently and relax deeply. Cost: £45.00 per hour (one to two people), £65 per hour (three to six people). Please contact Charlotte directly charlotte@barefootyoga.co.uk
www.barefootyoga.co.uk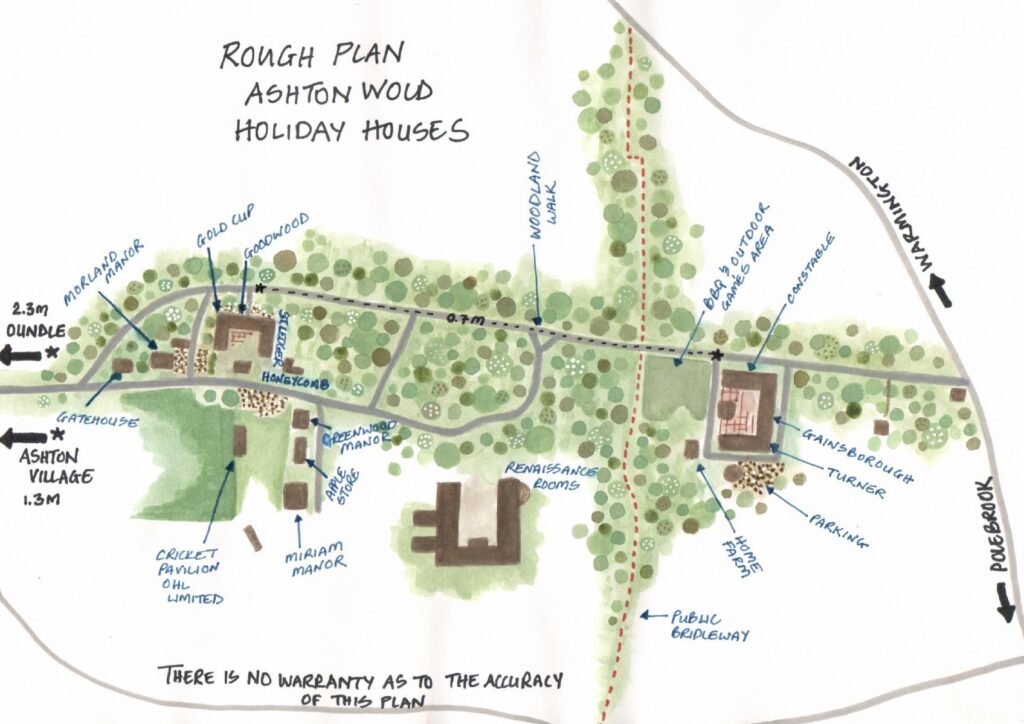 Postcode PE8 5LZ: The Constable House is located within the Lady Rothschild Diary complex. 
Weekends
2 Nights arriving on a Friday
Long Weekends
3 Nights arriving on Thursday or Friday
Full Week
7 nights arriving on a Friday or Monday
Other arrival days can often be accommodated – contact us to check
These prices are not valid for Christmas & NY – please enquire
Check-in 4pm / Check-out 10am